Citi - Learning & Development
Shape your Career with Citi in Poland
Citi Poland is home to locations in both Warsaw (HQ) and Olsztyn. Whether you're looking for big-city life in Warsaw or a quiet, family-friendly community in Olsztyn you can build a fulfilling career and enjoy work/life balance. The strategic site opened in 2005 with just 57 employees and has grown to a diverse team, well over 5,000 colleagues. Our team works across the full spectrum of Citi businesses, including Anti-Money Laundering, Markets & Securities Services, Private Bank Operations, Technology, Treasury and Trade Solutions, Internal Audit, and more. Opportunities at Citi Poland don't just span businesses, but geographies as our work also crosses geographies serving over 90 countries across the globe.
The Poland offices are also home to the Citi Handlowy brand, which is exclusive to Poland. Citi Handlowy was established in 1870, making it one of the oldest banks in Poland. The team serves individual, corporate, government and institutional clients on the local market. To learn about career opportunities in Citi Handlowy click here.
Benefits
Living well is about more than good physical health – it's about your financial well-being, too. That's why Citi offers a variety of benefits and resources to help you save and be well in all aspects of your life. Individual benefits may vary. Visit our Global Benefits page to learn more.
Private Medical Care & Life Insurance

Employee Assistance Program

Pension Plan

Citi Friends - Special discounts for employees, family and friends!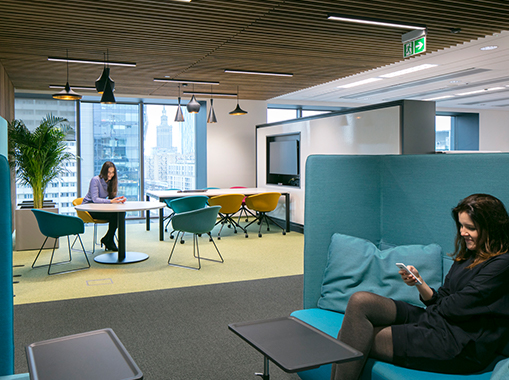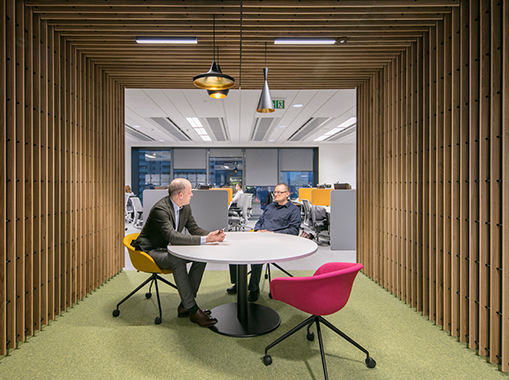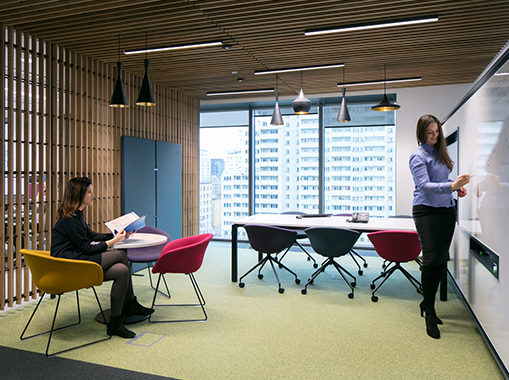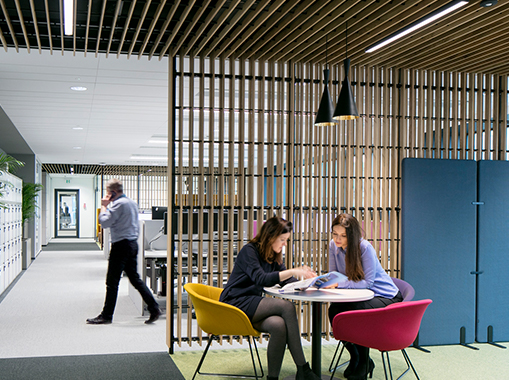 Amenities for a Healthy, Balanced Lifestyle
Our employees took the lead on choosing equipment for our relaxation spaces, as well as the names of conference rooms in our HQ. That is why we now hold meetings in "Winterfell", "Narnia", "Rohan" or "Gotham City". In a special area called the Sky Office, colleagues can not only relax, eat dinner, and play table tennis, but also use the area for training, social dialogue, and business forums. You'll also find a cafe and restaurant, parking facilities and bike racks at all our sites, and a medical centre in our HQ in Warsaw.
Success Stories
Get inspired and hear what employees who elevated their careers have to say about working at Citi Poland.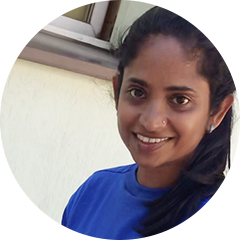 "I am proud that I work in a company that takes a great responsibility for the environment, society and local communities. Every year we have a great opportunity to join Citi Global Community Day and engage in projects to help those in need. Together we build, renovate, clean, educate and donate blood. We invite our colleagues, acquaintances, neighbors, family and friends to work on the unique ideas and contribute to the society. What I like the most is that we put a strong focus on education by organizing mentoring sessions and trainings where we can share our knowledge and inspire others. "
Anidoll
Anti-Money Laundering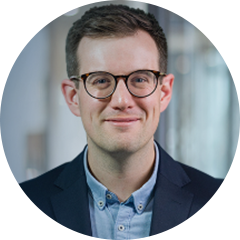 "I joined Citi in Warsaw 8 years ago when I moved to Poland. My career started as an Analyst in the Anti-Money Laundering function and I progressed to work as a Compliance Officer in the Independent Compliance Risk Management team for the Citi Solutions Center Poland site. I am now working in the Sanctions Compliance unit which works around the clock to detect and deter the movement of money through Citi that could have an undisclosed sanctions nexus. I was also previously involved in setting up the Citi Poland Toastmasters Club and am currently one of the Co-Chairs of the Citi Poland Multicultural Network."
Jack
Sanctions Compliance Officer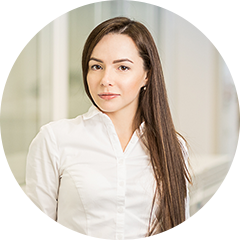 "We are multicultural! At our organization, one in ten employees comes from abroad, and the support we receive from the company allows us to quickly adapt to the new place. There are friends from all over the world, different perspectives and an abundance of languages and cultures – all just a few of the advantages of working at Citi!"
Maria
Customer Service Analyst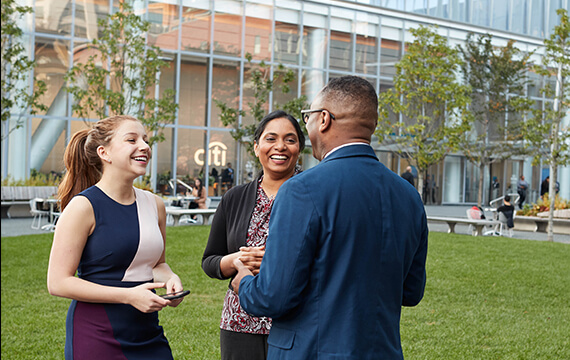 An Inclusive Office Culture
Our commitment to diversity is core to Citi's values. More than 50 percent of our colleagues globally are women, and our inclusive culture has additionally been recognized and rewarded by LGBT+ communities all over the world. Employees in Poland actively participate in seven employee Affinity Network Chapters: Women's Network, Women in Technology Network, Families Matter Network, Pride Network, Disability Network, Multicultural Network, and Green Team.
Not all groups are represented at every location.
Visit our Global Diversity and Inclusion page to learn more.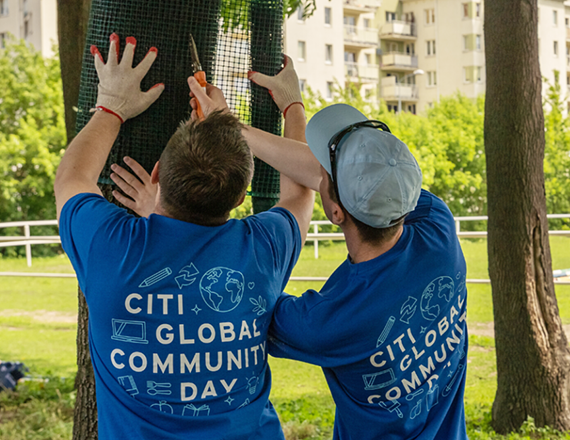 Community Involvement
Global Community Day is an annual volunteer action where Citi employees, family, clients, and friends work together to help others. In 2020 the Citi Global Community Day took on a unique form of a 6-month campaign. In Poland we gathered over 1,700 volunteers and helped close to 13 000 beneficiaries. We engaged Citi employees in virtual volunteering (such as online private lessons for kids and programming lessons for students) as well as in new formats of activities, such as joint fundraising, collections of specific items and arranging packages for those in need, as well as planting plants.
Search Jobs in Poland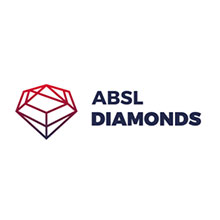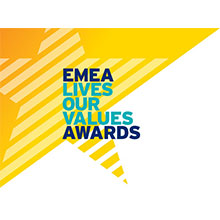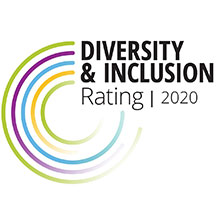 Featured Career Areas
Saved Jobs
You have no saved jobs
Previously Viewed Jobs
You have no viewed jobs