Shape your Customer Service Career with Citi in Tucson, Arizona
Tucson is a cosmopolitan melting pot of people of all ages and cultures, and it's no wonder with a moderate cost of living and more sunshine than any other city in America!
Citi began operations in Tucson in 2004, bringing together teams from California and Arizona. The Tucson site is located at the University of Arizona Science and Technology Park. Citi employees living here can enjoy excellent recreational activities such as skiing, hiking, fine dining, shopping, and antiquing. With a commitment to recruiting and retaining local talent, a culture of engagement, and a drive to support the local community, we have grown to more than 2,000 talented individuals.
What it Takes to Succeed
We pride ourselves on providing a superior and seamless client experience. It takes a special kind of person to deliver on these high standards, and we believe in our customer service professionals to do just that. You will work alongside knowledgeable, motivated, and friendly people, and you will find first-rate training and development opportunities in abundance. This means increased exposure to influential leaders, and to local as well as global career growth opportunities. With a desire to succeed and an aptitude for providing an excellent customer experience, there is no end to the opportunities that could present themselves at Citi.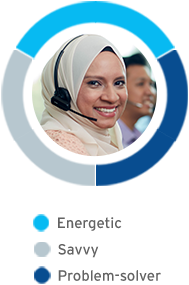 Amenities for a Healthy, Balanced Lifestyle
There are a wide range of employee amenities on site at the Tucson campus including quiet rooms, a nursing mothers' room, and a game room. To help fuel you throughout your day, the University of Arizona Technology Park provides a full-service cafeteria Monday through Friday, and arranges for Food Trucks on Wednesday and Thursday each week. Citi Tucson is passionate about healthy initiatives and will be opening a state-of-the-art fitness center in October 2019. The Site Matters committee hosts annual events like the Employee Appreciation Picnic and a family-inclusive fall festival, because happiness and fulfillment are an important factor in your overall health and well-being.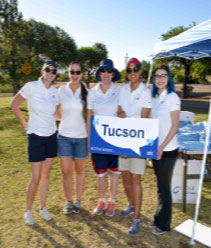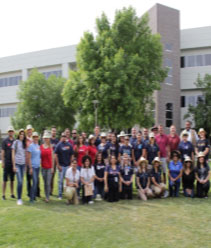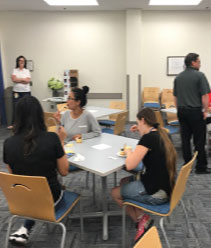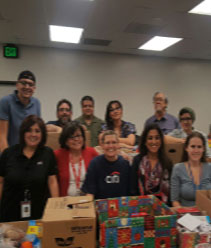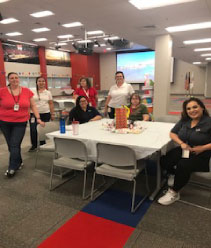 "Citi is a global company that offers a number of benefits and makes a great commitment to giving back, allowing employees to take part in many volunteering events throughout the community. Citi provided me with the opportunity to transfer to Tucson in my same role and department. We also have leaders that are dedicated to recognizing talent and investing in their employees."

Wes, AVP, Collections Senior Supervisor
An Inclusive Office Culture
Our commitment to diversity is core to Citi's values. More than 50 percent of our colleagues globally are women, 45 percent of our U.S. workforce are minorities, and our inclusive culture has been recognized and rewarded by LGBT+ communities all over the world. We believe that we are all accountable and responsible for promoting inclusion, and we foster a culture that celebrates the broad-ranging demographics of our employees. Our Tucson campus is home to six employee Affinity Network Chapters: Black Heritage, Pride, Citi Women, Citi Salutes, Disability Affinity, Enabling Diverse Abilities, and Hispanic/Latino Heritage. These Chapters are employee initiated and employee-led groups, and each Network Chapter is open to all employees.
Not all groups are represented at every location.

"Citi has given me the tools to grow both personally and professionally. From our maternity leave policy, to the flexibility to allow me to attend my kids' school and sport activities, Citi has allowed me to be fully present with my family's ever-changing needs."

Felicia, Executive Assistant
"The growth and development opportunities at Citi are the best. Everyone wants you to succeed and are always willing to devote their time to help you throughout your career journey."

Reece, VP, Collections Senior Manager
Company Benefits
Living well is about more than good physical health – it's about your financial well-being, too.
That's why Citi offers a variety of benefits and resources to help you save and be well in all aspects of your life.
Healthcare

A valuable part of working at Citi. Coverage varies by country.

Tuition Assistance/ Reimbursement

The Tuition Reimbursement Program gives employees the chance to integrate their formal education with their future Citi career plans.

Retirement Savings

Plan for retirement, achieve your savings goals.

Paid Time Off

Generous paid time off package begins on day one of your employment with Citi.