Shape your Career with Citi in
Tampa, Florida
Tampa is located on the Gulf of Mexico in Florida. With average temperatures rarely falling below 50 degrees Fahrenheit and peaking at around 90 degrees Fahrenheit, and never less than 10 hours of daylight even in winter, Florida really lives up to its nickname as the Sunshine State. In addition to the attractive climate, people come to Tampa for its diverse culture, family-friendly outdoor spaces, and plentiful job opportunities.
Citi Tampa is home to about 7,400 employees. As a Citi Service Center with more than 25 different businesses operating on-site, Tampa provides an opportunity for employees to be internally mobile and advance their career through horizontal and vertical paths. Join us at Citi Tampa and discover what progress you can make.
What it Takes to Succeed
We pride ourselves on providing a superior and seamless client experience, and it takes a special set of skills to deliver on these high standards. You will work alongside knowledgeable, motivated, and friendly people, and you will find first-rate training and development opportunities in abundance. This means increased exposure to influential leaders, and to local as well as global career growth opportunities. With a desire to succeed and an aptitude for providing an excellent customer experience, there is no end to the opportunities that could present themselves at Citi.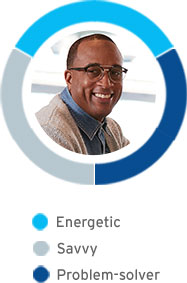 Amenities for a Healthy, Balanced Lifestyle
Citi Tampa employees can enjoy lake views, a full-service, on-site cafe and peaceful outdoor areas and walking paths where they can share some quality time with their colleagues. The Tampa site also offers a health center and child-care facility, as well as a state-of-the-art fitness center, with its workout classes and a wide variety of equipment to suit everyone's needs.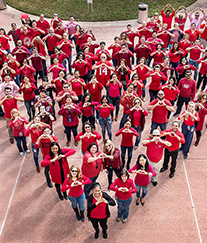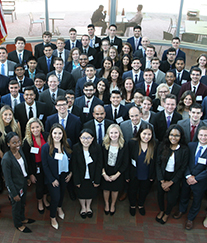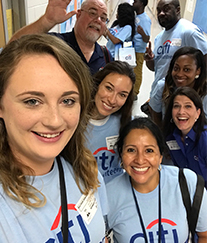 "Citi Tampa is vibrant, energetic and a true microcosm of this global financial institution. Employees are engaged and continually strive to learn from colleagues from around the world – without ever leaving Tampa."

Ty, Officer, Prime, Futures & Delta One Operations
An Inclusive Office Culture
Our commitment to diversity is core to Citi's values. More than 50 percent of our colleagues globally are women, 45 percent of our U.S. workforce are minorities, and our inclusive culture has been recognized and rewarded by LGBT+ communities all over the world. Tampa has a very diverse culture with more than 100 languages spoken across the site. Our Tampa campus is home to ten employee Affinity Network Chapters: Asian Heritage, Black Heritage, Citi Salutes, Citi Women, Families Matter, Generations, Green Team, Hispanic/Latino Heritage, Pride, and Women's Leadership Council. These Chapters are employee-initiated and employee-led groups, and each Network Chapter is open to all employees.
Not all groups are represented at every location.

"Exposure to a broad array of functions and work processes, diverse cultures and backgrounds, opportunities and business leaders make Tampa the ideal location to start and grow your career – without ever leaving the sunshine!"

Maura, VP, Recruiting Lead
Company Benefits
Living well is about more than good physical health – it's about your financial well-being, too.
That's why Citi offers a variety of benefits and resources to help you save and be well in all aspects of your life.
Healthcare

A valuable part of working at Citi. Coverage varies by country.

Tuition Assistance/ Reimbursement

The Tuition Reimbursement Program gives employees the chance to integrate their formal education with their future Citi career plans.

Retirement Savings

Plan for retirement, achieve your savings goals.

Paid Time Off

Generous paid time off package begins on day one of your employment with Citi.