Shape your Career with Citi
in St. Louis
Citi St. Louis, located within the St. Louis metropolitan area in O'Fallon, Missouri, was established in 2003 and is the second largest employer in St. Charles County. We currently have more than 2,300 employees between two campuses, and we expect to grow over the next year and beyond with a range of roles available. This location is home to a variety of Citi businesses including Enterprise Operations & Technology, Global Consumer Banking and Global Functions.
St. Louis is emerging as one of the nation's leading financial service centers and is the 3rd most concentrated market for investment advisors, just behind New York and Boston. Known as the "Gateway to Innovation and Inclusion," the area attracts top talent as a new hub of innovation and start-ups. All this – plus everything the city has to offer – ensures that both your professional career and personal life will be full of variety, creativity, and excitement.
What it Takes to Succeed
We pride ourselves on providing a superior and seamless client experience. It takes a special kind of person to deliver on these high standards – and we count on our employees to do just that. You will work alongside knowledgeable, motivated, and friendly people, and you will find first-rate training and development opportunities in abundance. This means increased exposure to influential leaders, and to local as well as global career growth opportunities. With a desire to succeed and an aptitude for providing an excellent customer experience, there is no end to the opportunities that could present themselves at Citi..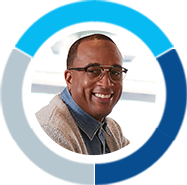 Energetic
Savvy
Problem-solver
Amenities for a Healthy, Balanced Lifestyle
Citi employees can enjoy a full-service, on-site cafe, as well as peaceful outdoor areas and walking paths around the site. Fun gaming spaces and a Book Club give employees the opportunity to enjoy their colleagues' company outside of the office. We also offer a Live Well Medical Center, as well as our Citi Fit Team to ensure that employees' health and well-being are prioritized.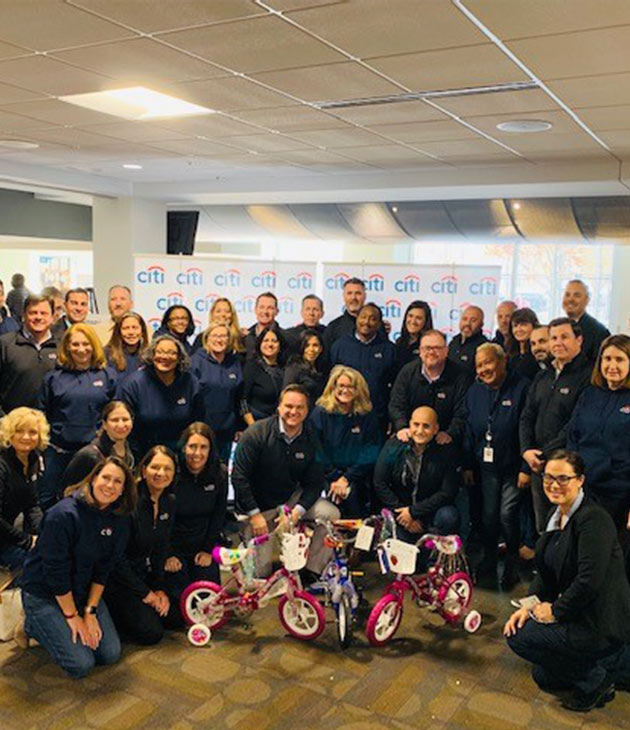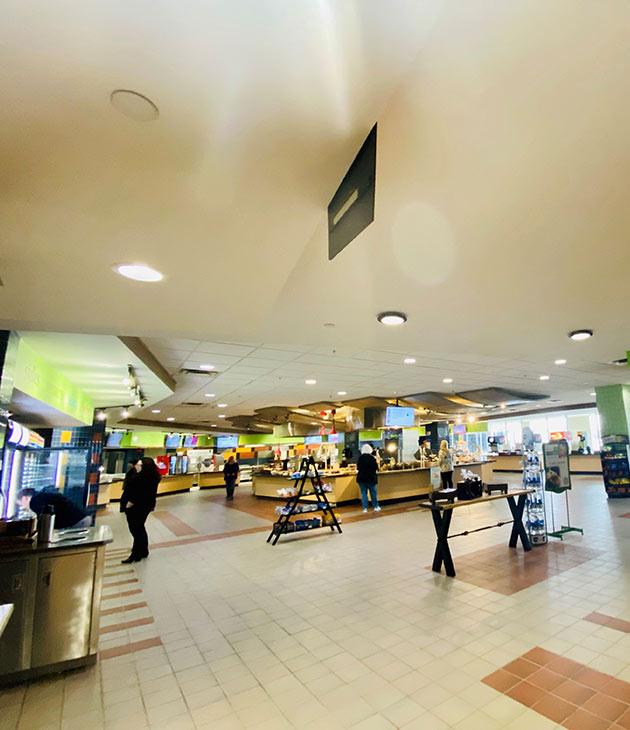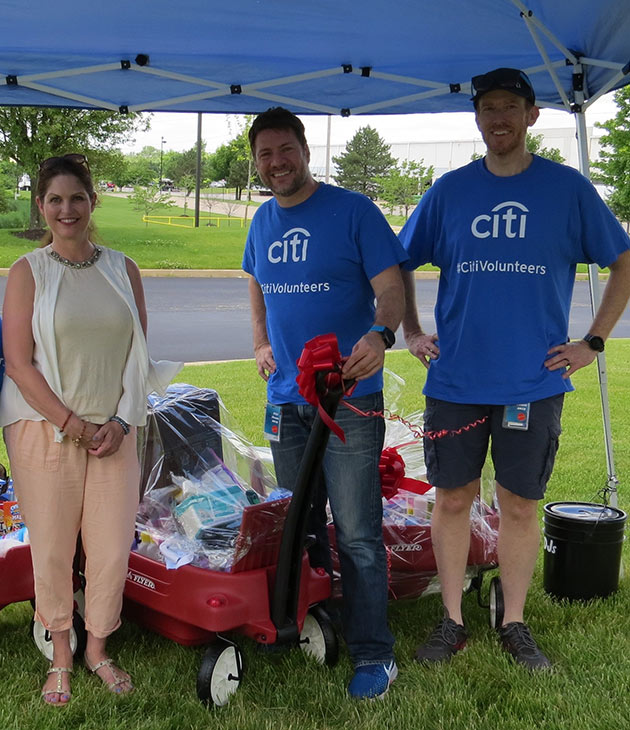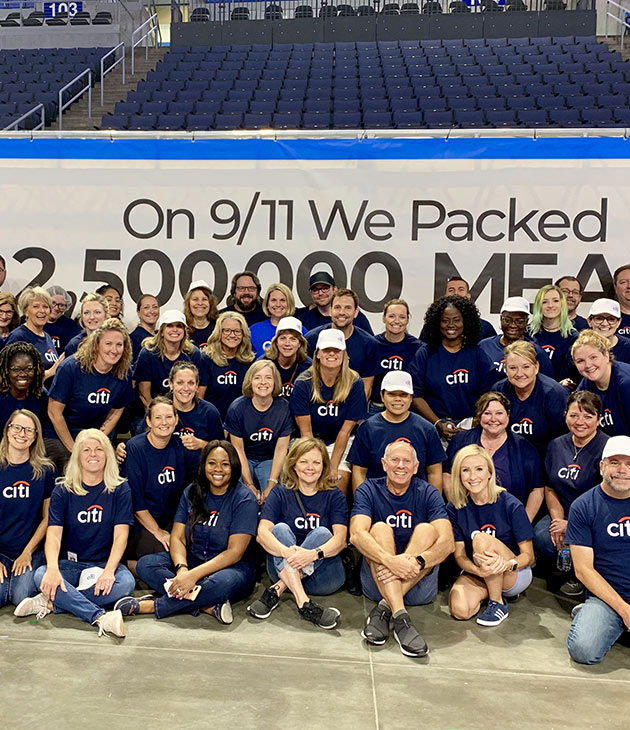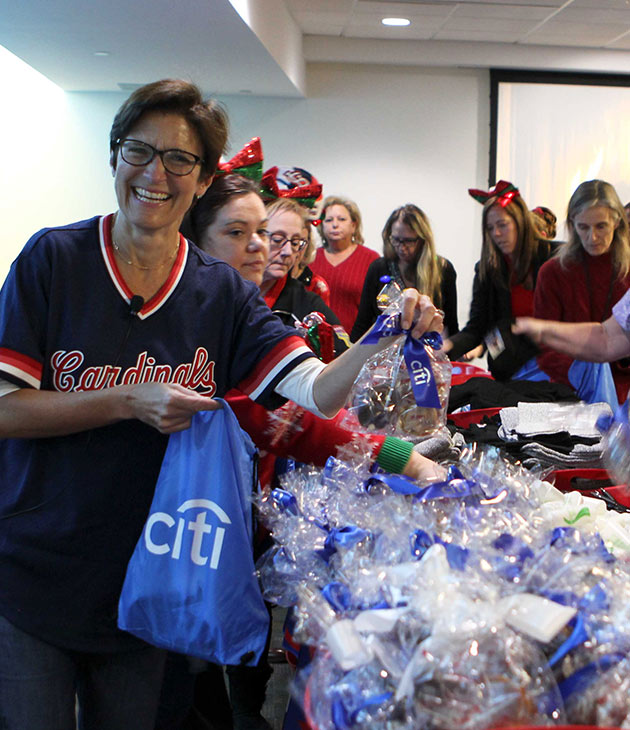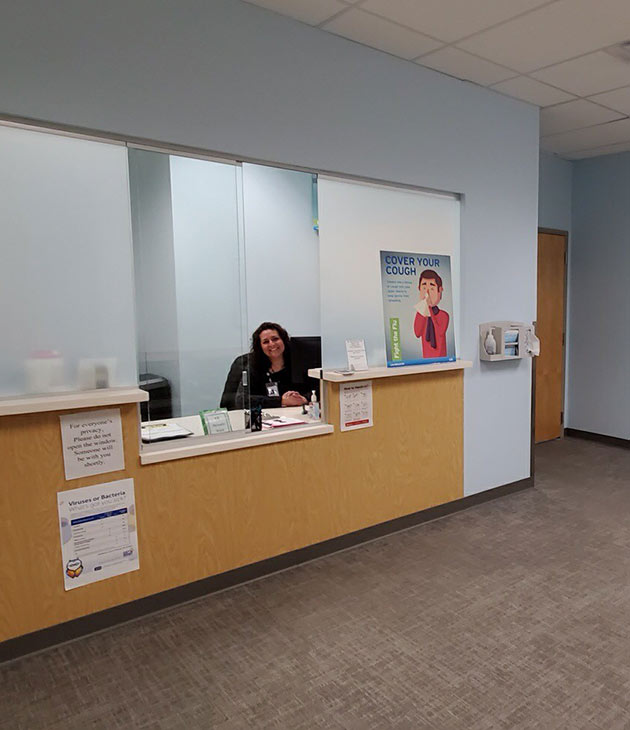 "Citi offers many opportunities for individuals to learn and grow as the organization itself continues to learn and grow in a climate of ever-changing technology and consumer demand. Citi leadership has high ethical standards and encourages community involvement through volunteering and other activities. The culture within Citi is one where employees are keen to get the job done, but more importantly, to get it done right. It's no wonder I see so many Citi employees invest their long-term careers here."

Adima, SVP, Systems & Analytics, Risk Mortgage Quality Assurance
An Inclusive Office Culture
Our commitment to diversity is core to Citi's values. More than 50 percent of our colleagues globally are women, 45 percent of our U.S. workforce are minorities, and our inclusive culture has been recognized and rewarded by LGBT+ communities all over the world. St. Louis employees actively participate in eight employee Affinity Network Chapters: Asian Heritage, Black Heritage, Citi Salutes, Citi Women, Families Matter, Hispanic Latino Heritage, Pride and Diverse Abilities. In addition, this campus also hosts Citi Green Team, L.E.A.D. @ Citi Professional Development Team, and Citi Alumni Network.

"One of the best things about working at Citi is being able to help our Clients achieve their financial dreams. We strive to be our very best with every client. I'm proud to work with teammates that believe the same, which creates success and opens career opportunities for all!"

Tony, Sales Lending Manager

"I would absolutely recommend Citi as a place of employment! Citi promotes an inclusive culture of enhancing your professional growth in a variety of ways; through networking, development opportunities, dedicated focus on being the best for our clients each day and so much more."

Humberto, Analyst

"It's more than I could have ever asked for to find a job and company that I love to go to work for every day, with amazing colleagues that create a fantastic environment at our O'Fallon site. That's incredibly important when you have a family and kids you leave every morning to go to work. I appreciate the work-life balance of my job at Citi and working for a company that is so passionate about giving back to its community and allowing me to be a part of that effort."

April, Assistant General Counsel
Company Benefits
Living well is about more than good physical health – it's about your financial well-being, too.
That's why Citi offers a variety of benefits and resources to help you save and be well in all aspects of your life.
Healthcare

A valuable part of working at Citi. Coverage varies by country.

Tuition Assistance/ Reimbursement

The Tuition Reimbursement Program gives employees the chance to integrate their formal education with their future Citi career plans.

Retirement Savings

Plan for retirement, achieve your savings goals.

Paid Time Off

Generous paid time off package begins on day one of your employment with Citi.