Shape your Career with Citi in Manila, Philippines
Citi Solutions Centre (CSC) Manila is located at Citi Plaza, the country headquarters and Citi's largest site in Asia Pacific. Nestled in Bonifacio Global City, Taguig, a modern business district complete with offices, residences, malls, schools and more, this site is home to Citibank Regional Operating Headquarters (ROHQ) and Citigroup Business Process Solutions (CBPS). Here, you'll find 6,100 employees working across Customer Service, HR, Finance, Technology, and Compliance to serve more than 90 countries and territories.
A unique feature of Citi Manila is having ROHQ and CBPS, as well as Country Management, corporate and investment banking and global functions, housed in the same building. This allows for synergy in terms of employee engagement, talent development, internal mobility, a sense of community, and overall company culture, which is very important to employees.
Team spirit is essential to the way we work, and you'll find many opportunities to connect with colleagues through town halls, family events, life skills programs, CSC talent tours, and more. The leadership team is committed to helping you build a rewarding long-term career. Join us, and make progress of your own.
What it Takes to Succeed
We pride ourselves on providing a superior and seamless client experience. It takes a special kind of person to deliver on these high standards – and we count on our customer service professionals to do just that. You will work alongside knowledgeable, motivated and friendly people, and you will find first-rate training and development opportunities in abundance. This means increased exposure to influential leaders, and to local as well as global career growth opportunities. With a desire to succeed and an aptitude for providing an excellent customer experience, there is no end to the opportunities that could present themselves at Citi.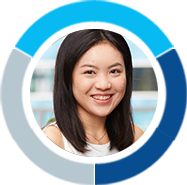 Energetic
Innovative
Analytical
Amenities for a Healthy, Balanced Lifestyle
At CSC Manila, Citi employees enjoy amenities that cater to a healthy work-life balance. These include an on-site, multi-faith room and Mothers' Rooms on every floor. We also offer a clinic for employees and we encourage and host health and wellness sessions for teams and individuals to participate in.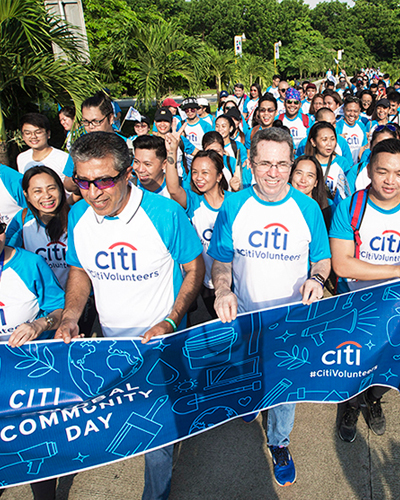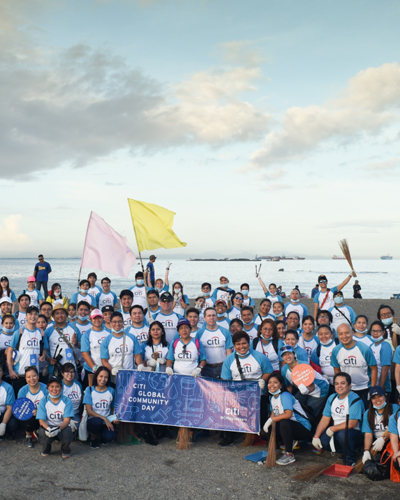 "Citi cares for and values its employees. I feel that we and our well-being is always the priority. Citi is like a family, and those who lead us in the Philippines as well as our senior colleagues regionally and globally, do care about us in ways that I really value and treasure."

Trish, SVP: Regional Head of Service Desk for Asia Pacific
An Inclusive Office Culture
Our commitment to diversity is core to Citi's values. More than 50 percent of our colleagues globally are women, and our inclusive culture has been recognized and rewarded by LGBT+ communities all over the world. Citi Philippines employees actively participate in four employee Affinity Network Chapters: Citi Women's Network, Citi Pride Network, Citi Generations Network, and a recently established Citi Families Matter Network, the first in Asia Pacific.
Not all groups are represented at every location.

"I enjoy working with people who have diverse ideas and different perspectives. Every day is a learning experience and an opportunity to build on knowledge, collaborate with people, positively influence managers and team members, and as cliché as it sounds, be the best for our clients. The amount of energy and passion at Citi is a great influence on mindset and behaviors."

Maria, Business Unit Head, ISG Manila

"There are a vast number of opportunities at CSC Manila. If you want to build your career, CSC Manila would be a good place to do that as there are different fields or areas you could work and gain experience in."

Chrissie, FRSS Data Services and Delivery Lead
Company Benefits
Living well is about more than good physical health – it's about your financial well-being, too.
That's why Citi offers a variety of benefits and resources to help you save and be well in all aspects of your life.
HMO for Employees
and Qualified
Dependents

Retirement Plan

Cash Allowances

Tuition
Reimbursement