Shape your Career with Citi in
Jacksonville, Florida
Welcome to the Sunshine State, where palm trees, oranges, and professional careers thrive. The surf is good and the golfing is world-class. Jacksonville has been recognized as one of the best "Cities Growing in Professional, Scientific and Technical Services" by Forbes. Citi employees living here enjoy such benefits as no taxes on individual income, a moderate cost of living, and excellent recreational opportunities. So it's no wonder that over 4,300 people have chosen to call Jacksonville home, and build their career at our Citi campus.
What it Takes to Succeed
We pride ourselves on providing a superior and seamless client experience, and it takes a special set of skills to deliver on these high standards. You'll work alongside knowledgeable, motivated, and friendly people, and receive robust support through the Mentor Program provided by the Employee Networks. You'll also benefit from increased exposure to influential leaders, and to local as well as global career growth opportunities. With a desire to succeed and an aptitude for providing an excellent customer experience, there's no end to the progress you can make at Citi.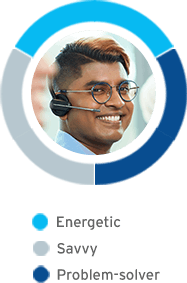 Amenities for a Healthy, Balanced Lifestyle
The Jacksonville campus is located in Flagler Center, and features an on-site bank branch, family care center, and the popular Cafe Jacksonville Market. In addition, employees can work towards their health goals in our state-of-the-art fitness center, with its workout classes and a wide variety of equipment for everyone's needs. These convenient resources help keep all 4,000 employees comfortable and refreshed during the workday.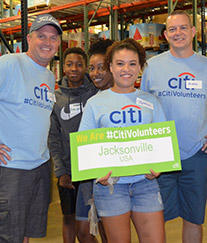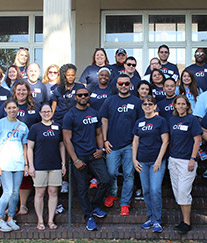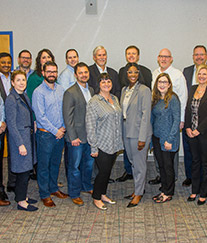 "I have the best job and love coming to work! I enjoy helping customers and fellow employees to be their best. Citi is devoted to their employees and the continued development of their career paths."

Dave, Fraud Operations Specialist
An Inclusive Office Culture
Our commitment to diversity is core to Citi's values. More than 50 percent of our colleagues globally are women, 45 percent of our U.S. workforce are minorities, and our inclusive culture has been recognized and rewarded by LGBT+ communities all over the world. We believe we are all accountable and responsible for promoting inclusion, and we foster a culture that celebrates the broad-ranging demographics of our employees. Our Jacksonville campus is home to six employee Affinity Network Chapters: Black Heritage, Pride, Citi Women, Parents, Citi Salutes, and Hispanic/Latino Heritage. These Chapters are employee initiated and employee-led groups, and each Network Chapter is open to all employees.
Not all groups are represented at every location.
Company Benefits
Living well is about more than good physical health – it's about your financial well-being, too.
That's why Citi offers a variety of benefits and resources to help you save and be well in all aspects of your life.
Healthcare

A valuable part of working at Citi. Coverage varies by country.

Tuition Assistance/ Reimbursement

The Tuition Reimbursement Program gives employees the chance to integrate their formal education with their future Citi career plans.

Retirement Savings

Plan for retirement, achieve your savings goals.

Paid Time Off

Generous paid time off package begins on day one of your employment with Citi.