Shape your Customer Service Career with Citi in Gray, Tennessee
Gray is located in Johnson City in Washington County, which is commonly known as the "Tri-Cities" region. Home to more than 126,000 residents, Washington County is a thriving retail, healthcare, cultural and education center in the Southern Appalachian Mountains. Johnson City offers a low cost of living and high quality of life and has been recognized as one of the 2019 Best Places to Raise a Family in Washington County, Tennessee, thanks to the high number of nearby resources and attractions. Fine arts such as theater, music, and regional crafts are part of the traditional culture of the county, while outdoors enthusiasts will be thrilled to discover vast, natural spaces on their doorstep, including the Great Smoky Mountains. This area really does have something for everyone.
What it Takes to Succeed
We pride ourselves on providing a superior and seamless client experience. It takes a special kind of person to deliver on these high standards, and and we believe in our customer service professionals to do just that. You will work alongside knowledgeable, motivated, and friendly people, and you will find first-rate training and development opportunities in abundance. This means increased exposure to influential leaders, and to local as well as global career growth opportunities. With a desire to succeed and an aptitude for providing an excellent customer experience, there is no end to the opportunities that could present themselves at Citi.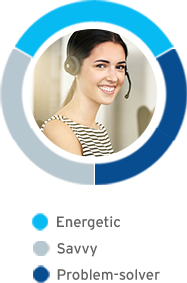 Amenities for a Healthy, Balanced Lifestyle
The Citi Gray office offers a friendly, team-oriented environment where colleagues can connect in a number of collaborative and welcoming work spaces. The office also features an onsite cafe, indoor and outdoor walking paths, covered patios for relaxation time, and employees have the opportunity to request flexible work arrangements.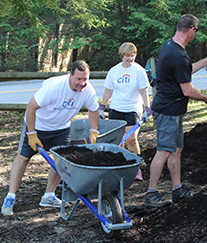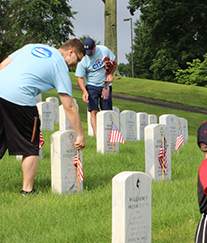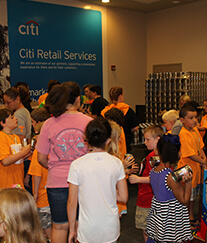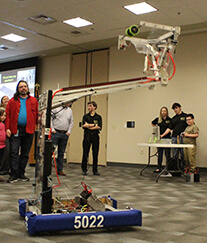 "The list of why I love working at Citi includes the manager support and engagement, career development opportunities and the amazing benefits. My managers are terrific and they are always there to help me with anything I need!"

Sanja, Account Specialist

"Citi has a wonderful work environment with many great qualities. There truly is a career path for everyone, and I am particularly impressed with Citi's dedication to helping each individual pursue their passion and developing their employees to be the best that they can be."

Holly, Credit Maintenance Specialist
An Inclusive Office Culture
Our commitment to diversity is core to Citi's values. More than 50% of our colleagues globally are women, 45 percent of our U.S. workforce are minorities, and our inclusive culture has been recognized and rewarded by LGBT+ communities all over the world. We believe we are all accountable and responsible for promoting inclusion, and we foster a culture that celebrates the broad-ranging demographics of our employees. Our Gray campus is home to six employee Affinity Network Chapters: Black Heritage, Citi Salutes, Citi Women, Disability: Enabling Diverse Abilities, Families Matter, and Pride.
Not all groups are represented at every location.

"I love my job here at Citi and being able to work with customers to resolve their concerns. I have recently been given the opportunity to be part of the Training Sponsorship Program for three of our current new hire classes. I enjoy helping agents succeed as they start a career here with Citi."

Sasha, Escalation Specialist

"Being hired at Citi has been one of the best things for me professionally as well as personally. As someone who has never worked at a contact center, it has been a tremendous learning experience for me. The Citi community in Gray, Tennessee is unparalleled. Everyone is always welcoming, enthusiastic and it is genuinely the best work environment. There are numerous opportunities for advancement, which makes each day more exciting than the last. I am truly honored to be part of such a wonderful company and Citi Service Center here in Gray."

Holly, Collections Specialist
Company Benefits
Living well is about more than good physical health – it's about your financial well-being, too.
That's why Citi offers a variety of benefits and resources to help you save and be well in all aspects of your life.
Healthcare

A valuable part of working at Citi. Coverage varies by country.

Tuition Assistance/ Reimbursement

The Tuition Reimbursement Program gives employees the chance to integrate their formal education with their future Citi career plans.

Retirement Savings

Plan for retirement, achieve your savings goals.

Paid Time Off

Generous paid time off package begins on day one of your employment with Citi.