Shape your Career with Citi in Belfast
Located in the Titanic Quarter of Belfast, the Citi Belfast office is minutes from academic centres, historic sites, iconic landmarks and attractions, and a bustling arts community.
Over 2,700 people work in Citi Belfast across a number of functions, including Technology, Operations, Legal, ICRM, HR, Audit, Private Bank, and Risk. We're pleased to welcome, support, and grow professionals at all stages of their career, from recently graduated to seasoned experts. Our commitment to employees was recognised with the Ulster University Employer Recognition Award in 2019, as well as the Creative Workplace Award 2020 – Arts and Business NI, and Large Employer Innovation Award at the NI Apprenticeship Awards 2020.
We successfully launched 'Citi Spire' in 2016, a female STEM student mentoring program. Each year the program offers mentoring, support, guidance, and practical advice to female students studying degrees in STEM related degree disciplines across Northern Ireland Universities. The Program was highly commended in the category 'Advancing Diversity in the Workplace' at the 2019 Women in Business Awards.
What it Takes to Succeed
We pride ourselves on providing a superior and seamless client experience, and it takes a special set of skills to deliver on these high standards. You will work alongside knowledgeable, motivated, and friendly people, and you will find first-rate training and development opportunities in abundance. This means increased exposure to influential leaders and to local as well as global career growth opportunities. With a desire to succeed and an aptitude for providing an excellent customer experience, there is no end to the opportunities that could present themselves at Citi.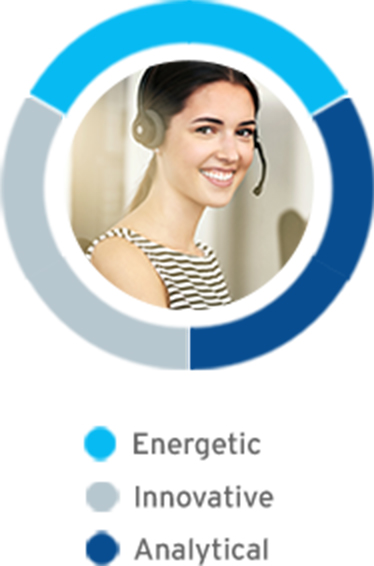 Amenities for a Healthy, Balanced Lifestyle
Citi Belfast employees can enjoy an on-site health centre, nurse, physiotherapist, and mental health awareness nurse. We're also pleased to be able to offer emergency family backup care – just one of the reasons we were awarded Family Friendly Employer 2019 by Employers For Childcare.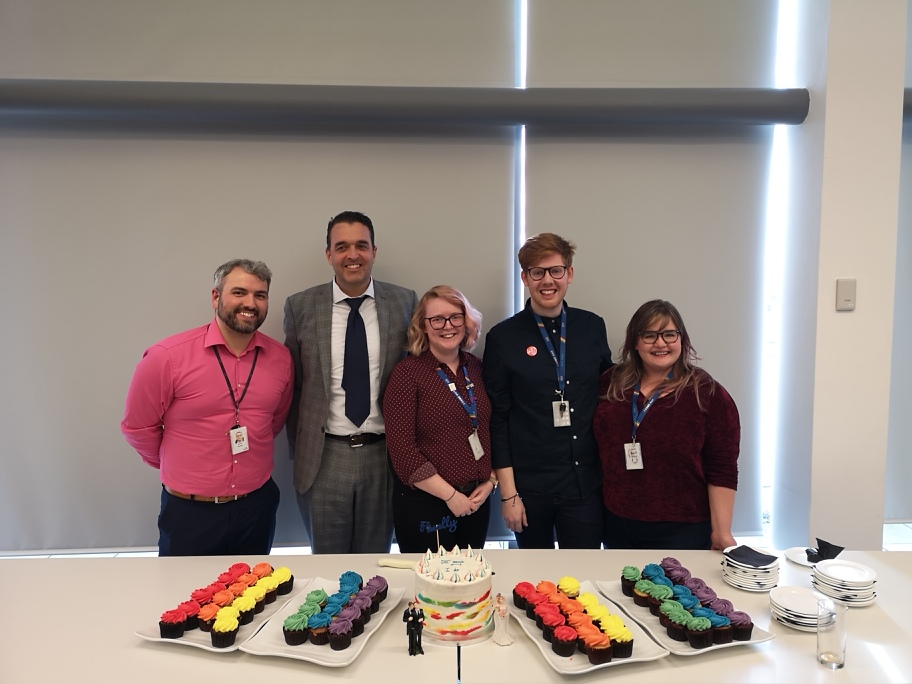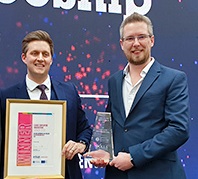 "Diversity is being invited to the party but Inclusion is being asked to dance". Being able to be your true self in the workplace was paramount to a successful move. Having worked in Asset Servicing for the majority of my 5 years at Citi before recently moving to a new role, in a new department, in a new building, the ability of Citi's Diversity strategy along with the work the Citi Pride Network Belfast does locally helps make this strategy into a reality."

Steven, Citi Pride Belfast Co-Chair
An Inclusive Office Culture
Our commitment to diversity is core to Citi's values. We offer five employee Affinity Network Chapters at the Belfast campus: Citi Women, Citi Families Matter, Citi Multicultural, Citi Pride, and Disability Affinity: Enabling Diverse Abilities. Each Network makes a significant impact through a range of activities and initiatives, such as the 7th Annual Mentor Programme for women, our first-ever "Bring Your Child to Work Day", a very successful World Food Expo, and a series of mental health awareness workshops – all in 2019. In addition, we're very proud of the dedication of Citi Pride, which has long been a strong advocate for marriage equality, and we welcome the legal recognition of same-sex marriage from 13 January 2020.
Not all groups are represented at every location.

"I joined Citi Belfast 5 years ago having returned home to Northern Ireland following a global career in Investment Banking. I greatly enjoy the challenge of identifying and developing talent locally and building a successful presence for Citi Private Bank in Ireland. I am the EMEA Belfast site lead for Citi Private Bank , CPB EMEA Regional Business Control Manager ,and site lead for the Citi Belfast Schools engagement programme."

Kathy
Company Benefits
Living well is about more than good physical health – it's about your financial well-being, too.
That's why Citi offers a variety of benefits and resources to help you save and be well in all aspects of your life.
BUPA Private
Medical Insurance

(Single Silver Cover)

7.5 Pension
Contribution

4x Life
Assurance

On-site
Health Centre