Shape your career with Citi in Belfast
Shape your Career with Citi in Belfast
The Citi Belfast offices, located at Titanic Quarter and Belfast City Centre, are minutes from academic centres, historic sites, iconic landmarks and attractions, and a bustling arts community.
Citi Belfast is one of the largest NI employers with a diverse and talented team of over 3000 people across its four Belfast locations. The only global investment bank operating in NI and with plans for continued growth. Every day in Belfast, our local experts interact with global teams in over 100 countries developing and supporting next-generation technology solutions for the enterprise and delivering critical services to the bank and its customers to make sure we are a stronger and safer organisation for our client.
Our teams work across over 21 business functions, including Technology, Operations, Legal, Compliance, Markets, HR, Audit, Private Bank, and Risk. Our mature approach to accessing talent enables us to attract people from a range of diverse skillsets, industries, and educational backgrounds including apprenticeships, grads, and returners. Our commitment to employee development has been externally recognized with several awards including the Ulster University Employer Recognition Award (2019), the Creative Workplace Award (2020) Arts and Business NI, and Large Employer Innovation Award at the NI Apprenticeship Awards 2020 and Northern Ireland Employer of the Year in Stonewall Equality Index Awards 2022.
At Citi we offer a career, not just a job.
Benefits
Living well is about more than good physical health – it's about your financial well-being, too.
That's why Citi offers a variety of benefits and resources to help you save and be well in all aspects of your life. Individual benefits may vary. Visit our Global Benefits page to learn more.
BUPA Private Medical Insurance
(Single Silver Cover)

7.5% Pension
Contribution

4x Life
Assurance

On-site
Health Centre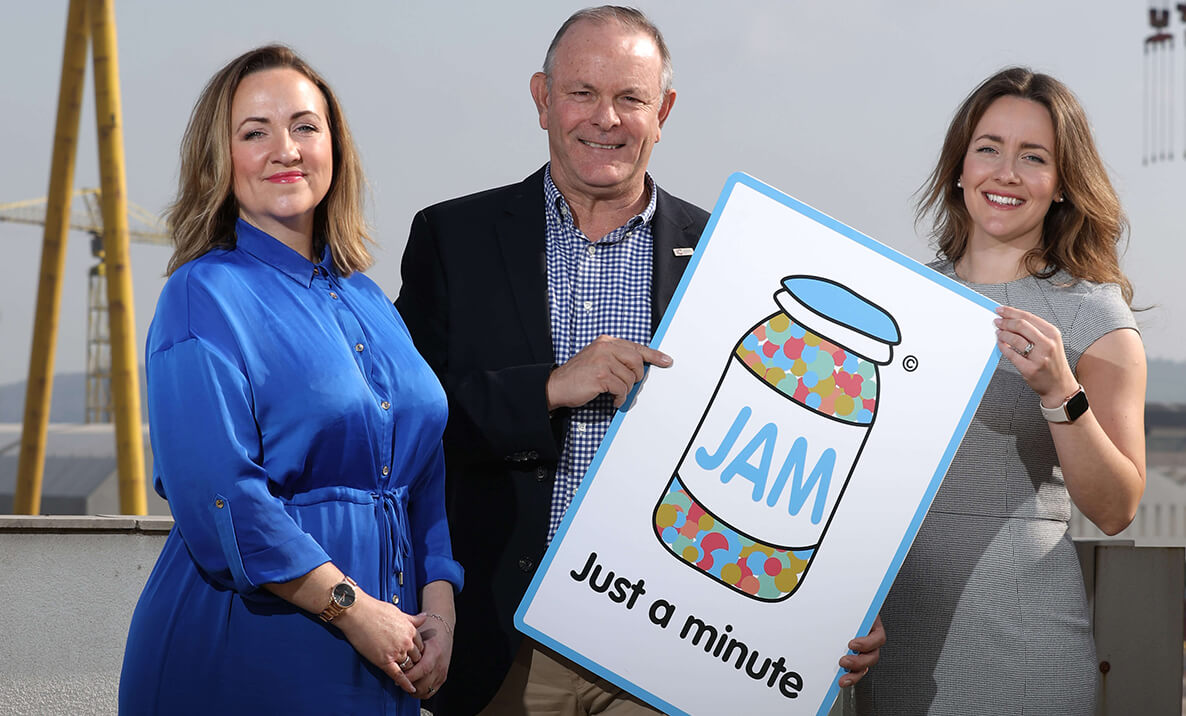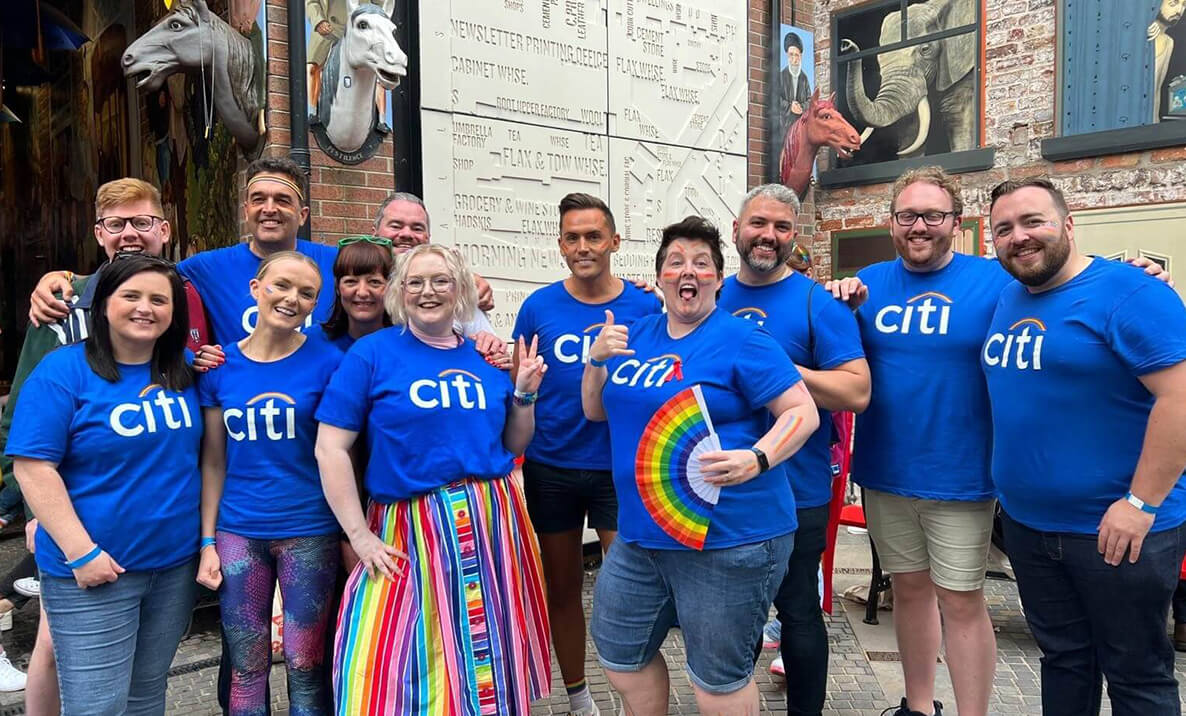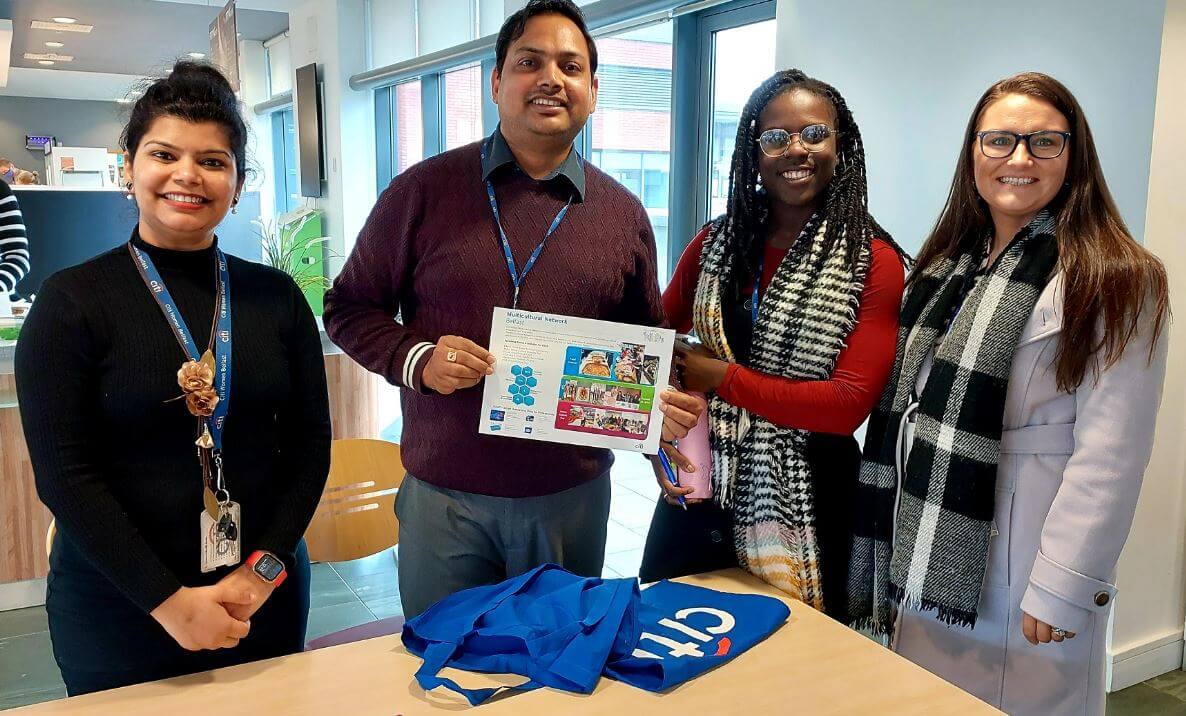 An Inclusive Office Culture
Our commitment to diversity is core to Citi's values. Citi Belfast is committed to supporting everyone on our team. Affinity Networks are our internal employee resource groups initiated and led by employees. Which help to support and build a more inclusive and diverse culture at Citi. Belfast has five employee Affinity Networks , including Women, Families Matter, Multicultural, Pride, and Disability offer a range of activities and resources to support
In addition to challenging the stereotypical idea of finance professionals, Citi Belfast champions diversity within the workforce, with 40 different nationalities working within the local team and 47% of leadership roles across the site being held by women.
Visit our Global Diversity and Inclusion page to learn more.
Success Stories
Get inspired and hear what employees who elevated their careers have to say about working at Citi Belfast.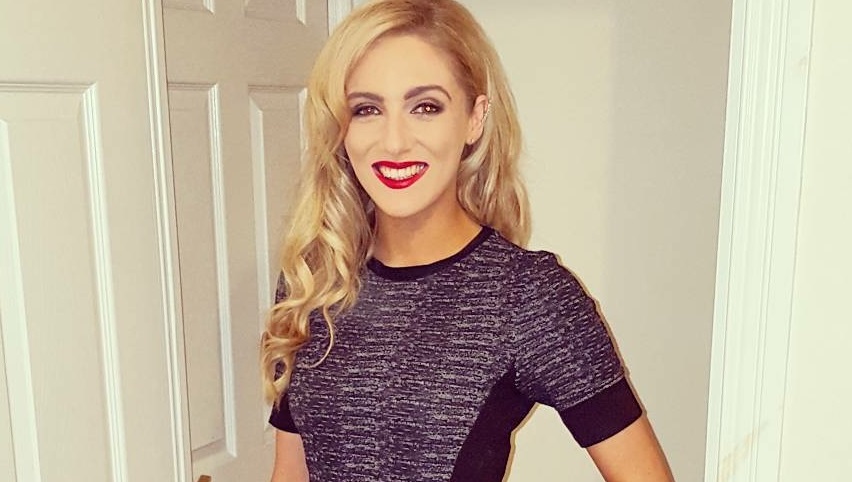 "Citi is an exciting, collaborative and fast-paced place to work. The complexity and variety of work means I am always learning! Over the past five years Citi has provided countless opportunities for me to develop and progress, including a wide global network, secondments, support with the LPC, a Training Contract award and a recent promotion to Senior Counsel, Vice President."
Lisa-Marie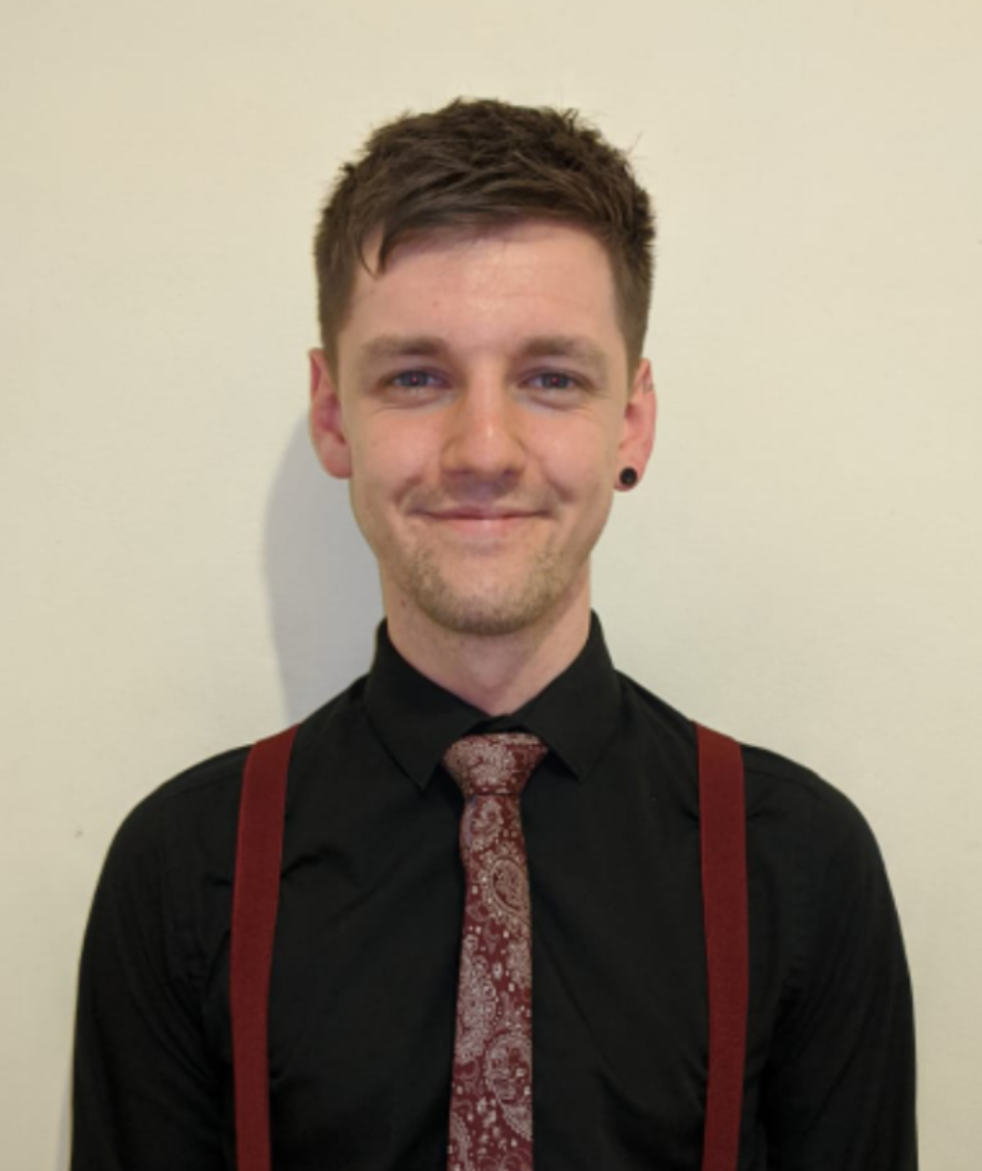 "My journey with Citi began with an 11 month Placement during my Computing and IT degree. It stood out to me back then as a company that could offer a wide range of experiences and the flexibility to try more than one, which was particularly appealing to me as I was trying to find what kind of role I excelled at.
Now I'm a Graduate coming up on two years of employment since my graduation and have thoroughly enjoyed being part of the programme. One highlight is carrying out a process improvement project, which gave me experience in an area that I wouldn't have otherwise. My team made use of my work on a daily basis and this gave me a great sense of achievement and belonging. "
Simon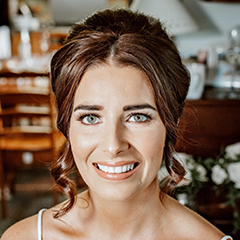 "I joined Citi Belfast 5 years ago and throughout this time I have worked in various teams and currently I am part of the newly formed Markets and Securities Services Financial Crimes Risk team in Belfast. The opportunities are endless and they bring an exciting and challenging workload, collaboration with colleagues around the globe, excellent support network and skills that are an invaluable lifetime asset."
Clare
Business Risk Senior Analyst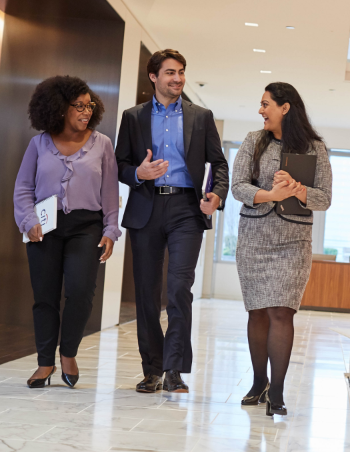 Amenities for a Healthy, Balanced Lifestyle
Citi Belfast employees can enjoy an on-site health centre, nurse, physiotherapist, and mental health awareness nurse. We're also pleased to be able to offer emergency family backup care and a range of paid leave options including sabbaticals and bereavement leave. Citi was named Top Ten Employer for Working Families 2021.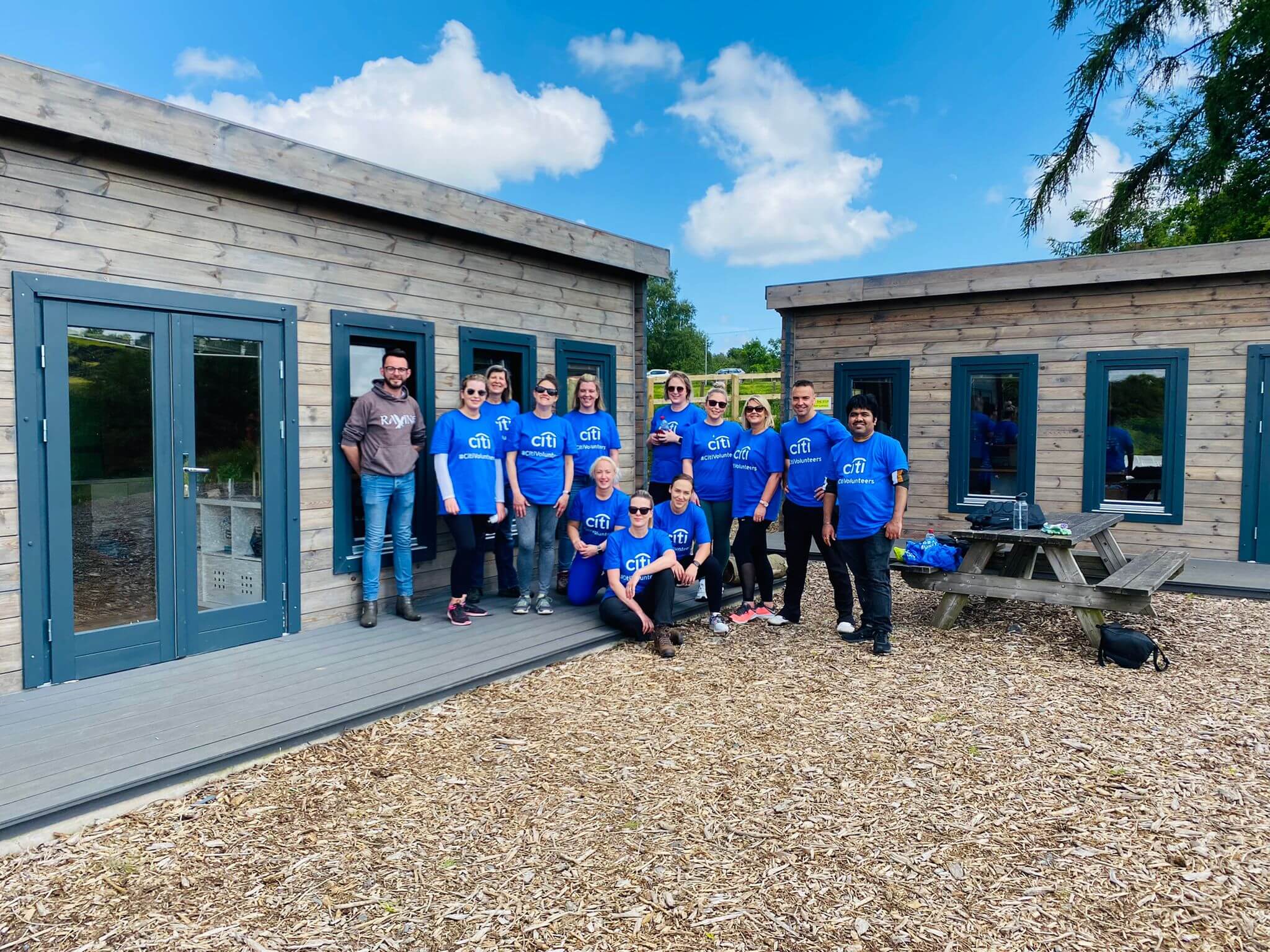 Community Involvement
The Citi Belfast team has raised over £600k for sponsored charities over the past five years. They volunteer and support a range of local charities that have a direct and immediate impact on communities across Northern Ireland. In recognition of their philanthropic efforts, Citi Belfast was awarded Corporate Fundraiser of the Year by Cancer Research.
Every day, in hundreds of countries and cities, Citi colleagues are changing the world.
Search Jobs in Belfast
Featured Career Areas
Saved Jobs
You have no saved jobs
Previously Viewed Jobs
You have no viewed jobs