Shape your Career with Citi in Belfast
Located in the Titanic Quarter of Belfast, the Citi Belfast office is minutes from academic centres, historic sites, iconic landmarks and attractions, and a bustling arts community.
Over 2,900 people work in Citi Belfast across a number of functions, including Technology, Operations, Legal, ICRM, HR, Audit, Private Bank, and Risk. We're pleased to welcome, support, and grow professionals at all stages of their career, from recently graduated to seasoned experts. Our commitment to employees was recognised with the Ulster University Employer Recognition Award in 2019, as well as the Creative Workplace Award 2020 – Arts and Business NI, and Large Employer Innovation Award at the NI Apprenticeship Awards 2020.
We successfully launched 'Citi Spire' in 2016, a female STEM student mentoring program. Each year the program offers mentoring, support, guidance, and practical advice to female students studying degrees in STEM related degree disciplines across Northern Ireland Universities. The Program was highly commended in the category 'Advancing Diversity in the Workplace' at the 2019 Women in Business Awards.
Citi - Learning & Development
Benefits
Living well is about more than good physical health – it's about your financial well-being, too.
That's why Citi offers a variety of benefits and resources to help you save and be well in all aspects of your life. Individual benefits may vary. Visit our Global Benefits page to learn more.
BUPA Private Medical Insurance
(Single Silver Cover)

7.5 Pension
Contribution

4x Life
Assurance

On-site
Health Centre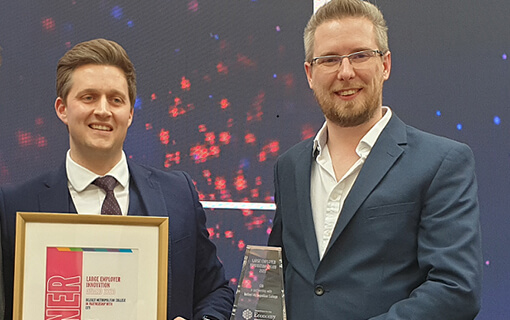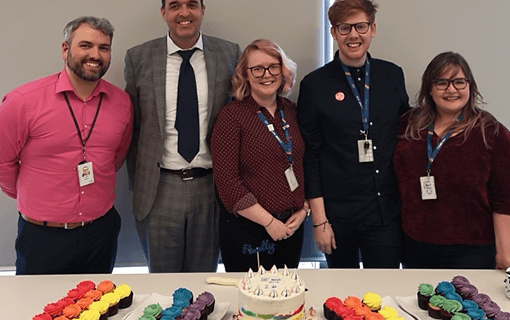 An Inclusive Office Culture
Our commitment to diversity is core to Citi's values. We offer five employee Affinity Network Chapters at the Belfast campus: Citi Women, Citi Families Matter, Citi Multicultural, Citi Pride, and Disability Affinity: Enabling Diverse Abilities. Each Network makes a significant impact through a range of activities and initiatives, such as the 7th Annual Mentor Programme for women, our first-ever "Bring Your Child to Work Day", a very successful World Food Expo, and a series of mental health awareness workshops – all in 2019.
Not all groups are represented at every location.
Visit our Global Diversity and Inclusion page to learn more.
Success Stories
Get inspired and hear what employees who elevated their careers have to say about working at Citi Belfast.
"I joined Citi Belfast 6 years ago having returned home to Northern Ireland following a global career in Investment Banking. I greatly enjoy the challenge of identifying and developing talent locally and building a successful presence for Citi Private Bank in Ireland. I am the EMEA Belfast site lead for Citi Private Bank , CPB EMEA Regional Business Control Manager ,and site lead for the Citi Belfast Schools engagement programme."
Kathy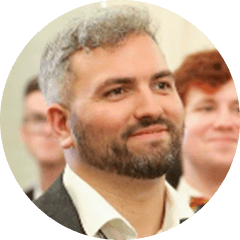 "Diversity is being invited to the party but Inclusion is being asked to dance. Being able to be your true self in the workplace was paramount to a successful move. Having worked in Asset Servicing for the majority of my 5 years at Citi before recently moving to a new role, in a new department, in a new building, the ability of Citi's Diversity strategy along with the work the Citi Pride Network Belfast does locally helps make this strategy into a reality."
Steven
Citi Pride Belfast Co-Chair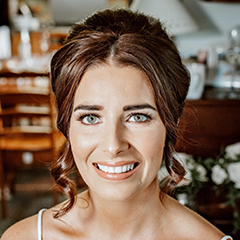 "I joined Citi Belfast 5 years ago and throughout this time I have worked in various teams and currently I am part of the newly formed Markets and Securities Services Financial Crimes Risk team in Belfast. The opportunities are endless and they bring an exciting and challenging workload, collaboration with colleagues around the globe, excellent support network and skills that are an invaluable lifetime asset."
Clare
Business Risk Senior Analyst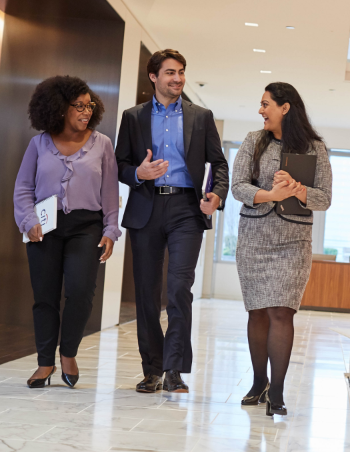 Amenities for a Healthy, Balanced Lifestyle
Citi Belfast employees can enjoy an on-site health centre, nurse, physiotherapist, and mental health awareness nurse. We're also pleased to be able to offer emergency family backup care – just one of the reasons we were awarded Family Friendly Employer 2019 by Employers For Childcare.
Community Involvement
The Citi Belfast team has raised $570,000 for sponsored charities over the past five years, supports the annual Citi Belfast 5K run in many ways, and volunteers with local charities that have a direct and immediate impact on the community. In recognition of their philanthropic efforts, Citi Belfast was awarded Corporate Fundraiser of the Year by Cancer Research.
Search Jobs in Belfast
Featured Career Areas
Saved Jobs
You have no saved jobs
Previously Viewed Jobs
You have no viewed jobs