Our Employees are our Greatest Strength
We are Committed to Diversity, Equity, and Inclusion
At Citi, we believe we can use our power as a global bank to affect social change. As an employer, we are committed to inclusive business practices and policies because it is the right thing to do. It leads to improved business performance and a better company culture where employees feel welcome, safe, and respected, and can focus on their work without the fear of prejudice or discrimination. We work hard to establish a strong DEI foundation for the company at all levels, and create paths for the next generation of leaders across every dimension of diversity. With renewed commitment every day, together, we can achieve a more equal, equitable future.
We believe that everyone belongs in banking. Understanding that diversity fuels our culture and business success, we are expanding the aspirational representation goals we initially set in 2018 so that Citi better reflects the communities we serve and is a place where all can thrive.
Read about Citi's commitment to increase our diversity.
Learn more about diversity at Citi.
---
"It's time to kill the notion that there's a tradeoff between diversity and meritocracy. The talent pool of diverse candidates exists, and we all want a fair and level playing field that rewards the best ideas and the hardest work. We want diverse candidates to see Citi as a place where they can thrive and advance their careers."
Jane Fraser
CEO
Talent and Diversity Annual Report
At Citi, we actively seek out diverse perspectives at all levels of our organization. Embracing diverse teams, ideas and possibilities helps us drive growth and progess.
"As a third generation veteran, it is amazing that a company embraces the experience that we bring to the table."
Cesar R.
Veteran, Operations Risk Management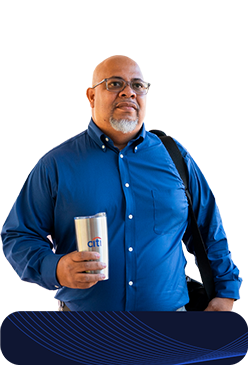 Citi Salutes® Program
We are committed to empowering veterans, active-duty military personnel, and their families with the tools they need to realize their professional ambitions through career opportunities, mentoring, and flexible hiring processes. Read More
LGBTQ+ Inclusion
"I joined the Citi Pride Network because I have been "out" since I joined in 1998. I have always felt comfortable being myself and wanted to encourage others to do the same. Working for a company that embraces diversity is a true gift!"
Christina N (She/Her)
Tech Senior Business Associate
In 2020, Citi became the first major bank to give transgender and non-binary customers the choice to have account profiles and credit cards that match the name with which they identify. Since the initial launch, over 10,000 consumers updated their Citi-branded credit cards with their chosen name. While we might have been the first major bank to launch this feature across the U.S., we don't want to be the last. We want other banks to join us in enabling consumers to use their chosen name on their credit cards.
In 2021 in the U.S., there has been an alarming rise in bills proposed and passed at the state level that would single out LGBTQ+ individuals for exclusion or differential treatment. Legislation promoting discrimination could negatively impact our colleagues and their families, our clients, customers, and our business. So, on May 17, 2021, Citi signed the Human Rights Campaign's Business Statement Opposing Anti-LGBTQ+ State Legislation, reiterating our belief that all people have a fundamental right to equality and our opposition to harmful legislation aimed at restricting the access of LGBTQ+ people in society.
Gender Equity in the Workplace
"We can all be allies and agents of change. We can all open doors for others. We can help level the playing field by challenging gender stereotypes and bias, calling out discrimination and creating a more inclusive environment."
Titi Cole (She/Her)
CEO, Legacy Franchises, and Citi Women Co-Lead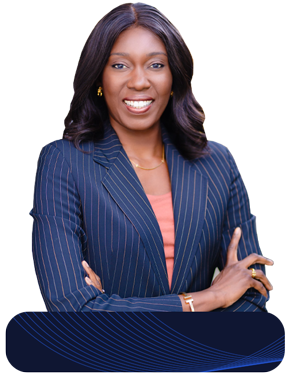 Talent and potential are equally distributed amongst genders – what is not is opportunity. At Citi, we want every employee to have equal access to career opportunities, but we realize that this hasn't always been the experience of women in finance. We work hard to ensure women are supported, represented, and are able to grow. We're proud of the progress we've made and will continue to build on it – and help you build your career.
Pay Equity and Representation
In 2019, Citi published its raw gender pay gap. It was unprecedented and unprompted. But in order to show our employees that we're serious about removing disparity throughout the organization, we had to be honest about the current state of things. These disclosures hold us accountable for the progress we want to make in being a diverse and inclusive company. They also send an important signal to our colleagues, clients, and partners about how we are continuously working to get this right.
---
Many communities of color lack access to traditional banking services. Economic security is also hampered by insufficient access to credit, which makes it hard to qualify for affordable mortgages and small business loans. To help close the racial wealth gap and increase economic mobility in the U.S., Citi has created Action for Racial Equity, a comprehensive framework that includes more than $1 billion in strategic initiatives.
---