Our Employees are our Greatest Strength
Celebrating Women's History Month
Thank you to the women of Citi who continue to help us evolve and support our clients worldwide.
We are Committed to Diversity, Equity, and Inclusion
At Citi, we believe we can use our power as a global bank to affect social change. As an employer, we are committed to inclusive business practices and policies because it is the right thing to do. It leads to improved business performance and a better company culture where employees feel welcome, safe, and respected, and can focus on their work without the fear of prejudice or discrimination. We work hard to establish a strong DEI foundation for the company at all levels, and create paths for the next generation of leaders across every dimension of diversity. With renewed commitment every day, together, we can achieve a more equal, equitable future.
We believe that everyone belongs in banking. Understanding that diversity fuels our culture and business success, we are expanding the aspirational representation goals we initially set in 2018 so that Citi better reflects the communities we serve and is a place where all can thrive.
Read about Citi's commitment to increase our diversity.
---
Gender Equity in the Workplace
"We have a strong history of gender representation at leadership levels – our board is the most gender diverse of the large banks."
Titi C (She/Her)
Managing Director, Operations & Fraud
Talent and potential are equally distributed amongst genders – what is not is opportunity. At Citi, we want every employee to have equal access to career opportunities, but we realize that this hasn't always been the experience of women in finance. We work hard to ensure women are supported, represented, and are able to grow. We're proud of the progress we've made and will continue to build on it – and help you build your career.
Pay Equity and Representation
In 2019, Citi published its raw gender pay gap. It was unprecedented and unprompted. But in order to show our employees that we're serious about removing disparity throughout the organization, we had to be honest about the current state of things. These disclosures hold us accountable for the progress we want to make in being a diverse and inclusive company. They also send an important signal to our colleagues, clients, and partners about how we are continuously working to get this right.
---
Many communities of color lack access to traditional banking services. Economic security is also hampered by insufficient access to credit, which makes it hard to qualify for affordable mortgages and small business loans. To help close the racial wealth gap and increase economic mobility in the U.S., Citi has created Action for Racial Equity, a comprehensive framework that includes more than $1 billion in strategic initiatives.
"We work with Black-owned banks to understand their perspectives, and identify financial inequities so their customers can thrive."
Yvonne C (She/Her)
Director, Business Transformation & Strategic Initiatives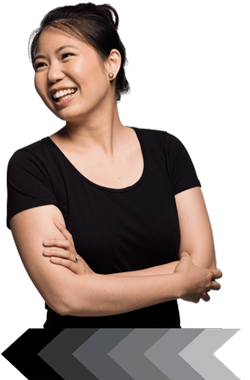 Expanding Financial Access
Historically, minority depository institutions have been the trusted source of banking and access to capital for communities of color. At Citi, we have long prioritized an intentional focus on strengthening the economic trajectory of minority banking institutions and the communities they serve.
We are taking action in many ways, such as offering growth capital, loans, and technical assistance. We're expanding our Citi® ATM Community Network to remove out-of-network fees for customers of participating minority-owned banks and community development credit unions. And we're partnering with organizations serving racially diverse households to expand access to the Citi® Access Account Package, which includes low-cost checking and savings products.
"It's important that our digital teams are diverse so they can deliver meaningful features and solutions that can serve all people equally."
Krystle M (She/Her)
SVP, Digital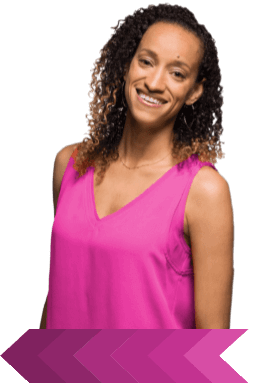 Technology
Technology is critical to increasing financial access, inclusion, and equity. Citi teams are creating platforms and products that make financial services accessible no matter where customers are coming from – geographically, socially, economically, or academically. These include the Citi® Access Account Package, which includes new digital financial education. Through motivational design, intelligent automation, innovative partnerships with leading tech companies, and more, our employees can deliver greater value to customers while also building an exciting, meaningful career that satisfies their passions and makes a positive impact on society.
"We want to amplify the voices of small businessowners and entrepreneurs in communities too often underrepresented and underserved."
Tanya F (She/Her)
SVP, U.S. Marketing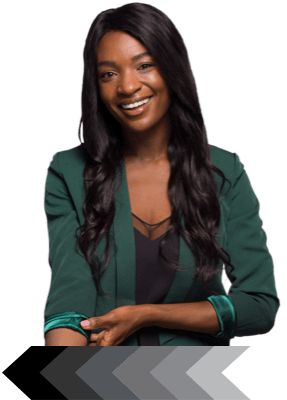 All For Small
This platform, led by Citi Cards, was designed to support small businesses – often in underserved communities – that were shuttering as a result of COVID-19. Through social media and other content, we were able to tell their stories and increase their exposure. Citi partnered with Mastercard and non-profit, Start Small Think Big, on the launch to encourage spending at small businesses by pledging to donate to a charity with every purchase. Together, we donated $1M in 2020.
---
LGBTQ+ Inclusion
"I am out and proud at work, and I want all of my LGBTQ+ colleagues to feel they can be themselves at work, too."
Ana F (She/Her)
VP, Product Management & Innovation
Citi has long been an outspoken advocate for the LGBTQ+ community. We want all of our customers to feel recognized, accepted, and empowered to be their true selves. We support LGBTQ+ employees in meaningful ways, and are receptive to calls for further inclusivity across benefits, career mobility opportunities, and representation. As your employer, we will stand and act with you and your community every day to bring about the changes you need to live and work freely, safely, and with pride.
In 2020, Citi became the first major bank to give transgender and non-binary customers the choice to have account profiles and credit cards that match the name with which they identify. Since the initial launch, over 10,000 consumers updated their Citi-branded credit cards with their chosen name. While we might have been the first major bank to launch this feature across the U.S., we don't want to be the last. We want other banks to join us in enabling consumers to use their chosen name on their credit cards.
In 2021 in the U.S., there has been an alarming rise in bills proposed and passed at the state level that would single out LGBTQ+ individuals for exclusion or differential treatment. Legislation promoting discrimination could negatively impact our colleagues and their families, our clients, customers, and our business. So, on May 17, 2021, Citi signed the Human Rights Campaign's Business Statement Opposing Anti-LGBTQ+ State Legislation, reiterating our belief that all people have a fundamental right to equality and our opposition to harmful legislation aimed at restricting the access of LGBTQ+ people in society.
---
Celebrating the Women of Citi