Shape your Career with Citi in Sioux Falls, South Dakota
South Dakota was known for cattle, but Citi's arrival in 1981 brought economic opportunity. Now, Citi's approximately 1,300 Sioux Falls employees work in a new state of the art four-story, 150,000 square foot site located on 19 acres in the southwest corridor of the city. The campus also includes an on-site retail bank, café, and fitness center. Sioux Falls is a diverse campus with representation from over 20 different business areas including Commercial Cards, US Private Bank Credit Operations, Information Technology, Financial Control, Fraud Prevention and Transaction Services.
Citi Sioux Falls provides competitive medical benefits and retirement options, as well as rewards and recognition programs, team building activities, opportunities for career growth, and community engagement, all of which lend themselves to a positive work/life balance.
Benefits
Living well is about more than good physical health – it's about your financial well-being, too.
That's why Citi offers a variety of benefits and resources to help you save and be well in all aspects of your life. Individual benefits may vary. Visit our Global Benefits page to learn more.
HEALTHCARE
A valuable part of working at Citi. Coverage varies by country.

TUITION ASSISTANCE/ REIMBURSEMENT
The Tuition Program gives employees the chance to integrate their formal education with their future Citi career plans.

RETIREMENT SAVINGS
Plan for retirement, achieve your savings goals.

PAID TIME OFF
Generous paid time off package begins on day one of your employment with Citi.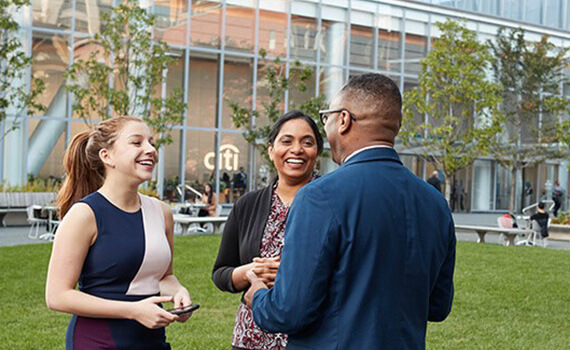 An Inclusive Office Culture
Our commitment to diversity and equality is core to Citi's values. We embrace and reflect the diversity of our clients, communities and workforce to become a more vibrant and innovative bank. We believe that we are all accountable and responsible for promoting inclusion, and we foster a culture that celebrates the broad-ranging demographics of our employees. In support of this mission, our Sioux Falls campus offers four Citi Inclusion Networks for employees: Citi Salutes Network, Citi Families Matter Network, Citi Pride Network and Citi Women's Network. These Chapters are employee-initiated and employee-led groups, and each Citi Inclusion Network is open to all employees. Visit our Global Diversity and Inclusion page to learn more.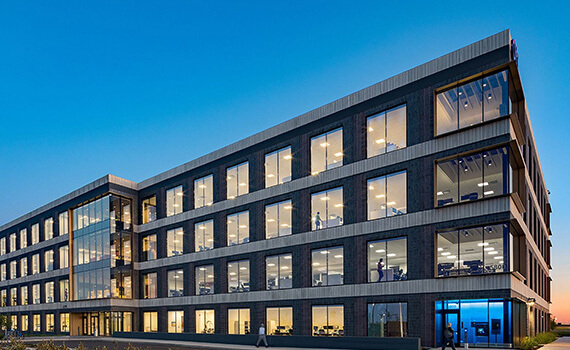 Amenities for a Healthy, Balanced Lifestyle
The Citi Sioux Falls campus offers employees a casual, fun, team-oriented environment where colleagues can connect, collaborate and unwind on our outdoor terrace area or in one of our many collaboration spaces located throughout the building. Employees can work towards their health goals in our state-of-the-art, professionally staffed fitness center that offers a variety of workout classes and equipment. In addition, employees can get some fresh air outside by riding one of our Citi Bikes! The Citi café is available 24/7 and has a variety of healthy grab and go items that will keep you fueled throughout the day!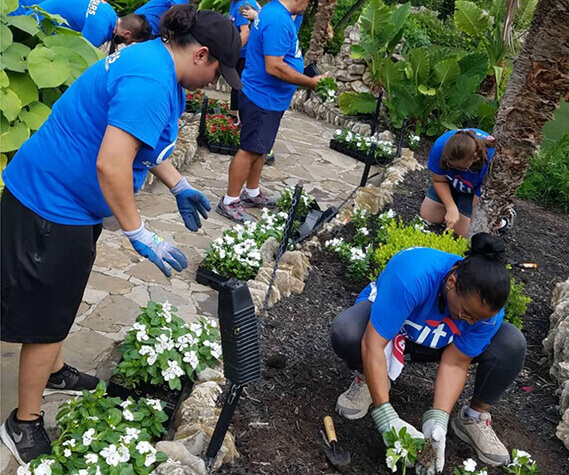 Community Involvement
Citi Sioux Falls partners with several local and national non-profit organizations to provide a wide range of volunteer opportunities. Citi provides employees with a paid day off once a year to volunteer for the non-profit organization of their choice, and those with 100+ hours of volunteer service each year are recognized with a volunteer service award.
Search Jobs in Sioux Falls
Featured Career Areas
Saved Jobs
You have no saved jobs
Previously Viewed Jobs
You have no viewed jobs