Great Careers Start at Citi in
Boise, Idaho
Citi in Meridian (Boise), Idaho is a strategic operations site for Citi and provides support for the global bank's U.S. co-branded and private label retail credit card business. We are a crucial part of how our customers view Citi — a responsibility we take seriously. We have an inclusive and supportive culture, and consider it a privilege to work with the extraordinary people on our team, in our workplace, and across our organization.
Citi is one of the largest employers in Meridian, a vibrant community with a wealth of outdoor activities and thriving economy. The location of the site is a short commute from anywhere in the Treasure Valley, including Boise, the state's capital. Meridian is also one of the fastest growing cities in the country and consistently ranks as one of the best places to live in the U.S. Like the community we live in, our work culture is casual and relaxed. Citi provides comprehensive medical benefits on your first day of employment, tuition reimbursement, 401k with match, as well as rewards and recognition programs, team building activities, opportunities for career growth, and community engagement, all of which lend themselves to a positive work/life balance. In fact, employees at the Meridian location benchmarked our success by voting Citi one of the Best Places to Work in Idaho in 2018 and 2019.
What it Takes to Succeed
At Citi, we are looking for career-minded individuals who are highly motivated, energetic, and who take ownership of the client experience. If you have a desire to grow your career at Citi, we have multiple career paths available. It all begins with a great attitude and awesome customer service skills. You'll work alongside knowledgeable, motivated and friendly people and receive paid training when you start. We continue to invest in your success by providing opportunities for career growth through skill building workshops, online training, and mentorship programs.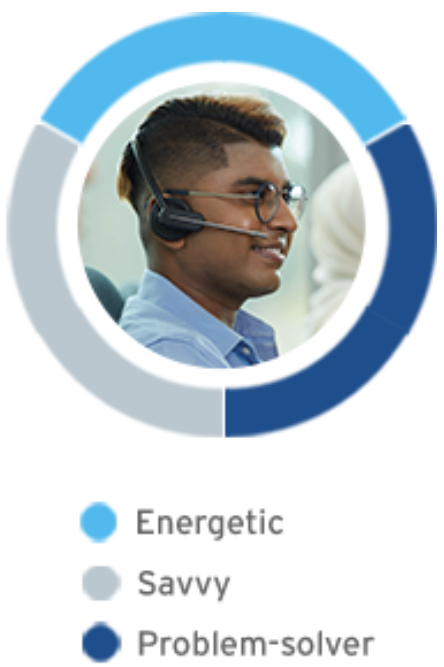 Amenities for a Healthy, Balanced Lifestyle
The Citi campus in Meridian offers employees a casual, fun, team-oriented environment where colleagues can connect, collaborate and unwind, maybe over a game of ping pong or foosball or on our outdoor patio area. Employees can work towards their health goals in our state-of-the-art, professionally staffed fitness center that offers a variety of workout classes and equipment. In addition, employees can get some fresh air outside on our walking path or by riding one of our Citibikes around the campus. The Citi Cafe is open 24/7 and has a variety of healthy grab and go items that will keep you fueled throughout the day!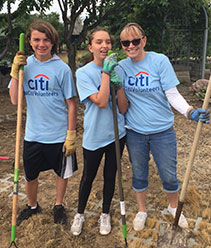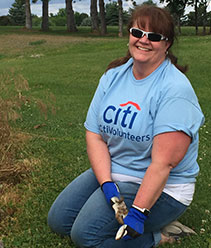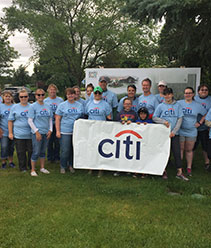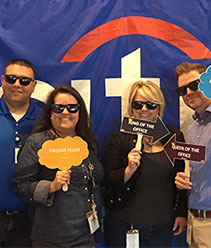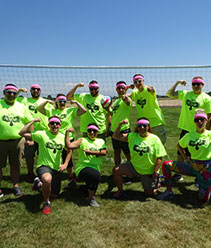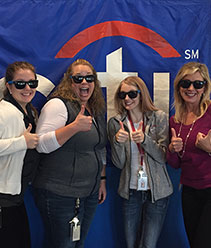 "Citi provides many opportunities for me to grow and develop professionally and personally. Citi helps me to use my skills and knowledge to push myself, grow in my areas of expertise, and the support allows me to create my own career path!"

Dawni, AVP, Collections Senior Supervisor

"Citi offers numerous opportunities for career growth and development. Among the many benefits of working for Citi are free workshops and web-based learning tools that help you prepare for career advancement."

Blake, Credit Maintenance Specialist
An Inclusive Office Culture
Our commitment to diversity is core to Citi's values. We embrace and reflect the diversity of our clients, communities and workforce to become a more vibrant and innovative global bank. More than 50 percent of our colleagues globally are women, 45 percent of our U.S. workforce are minorities, and our inclusive culture has been recognized and rewarded by LGBT+ communities all over the world. We believe that we are all accountable and responsible for promoting inclusion, and we foster a culture that celebrates the broad-ranging demographics of our employees. In support of this mission, our Meridian campus offers three employee Affinity Network Chapters: Citi Salutes, Families Matter, and Pride. These Chapters are employee initiated and employee-led groups, and each Network Chapter is open to all employees.

"I have never worked for a company that encourages diversity more than Citi. Citi encourages employees to share their perspectives, new ideas, and work at their full potential every day."

Kimberly, Credit Maintenance Specialist

"Citi offers great benefits such as health insurance, paid vacation and sick days. Citi senior managers are easy to work with, always available to help with issues, and provide additional assistance as needed. Citi is truly a wonderful company and I highly recommend working here."

Sandi, Customer Service Representative
Company Benefits
Living well is about more than good physical health – it's about your financial well-being, too.
That's why Citi offers a variety of benefits and resources to help you save and be well in all aspects of your life.
Healthcare

A valuable part of working at Citi. Coverage varies by country.

Tuition Assistance/ Reimbursement

The Tuition Reimbursement Program gives employees the chance to integrate their formal education with their future Citi career plans.

Retirement Savings

Plan for retirement, achieve your savings goals.

Paid Time Off

Generous paid time off package begins on day one of your employment with Citi.