Women in Technology
Female technology leaders at Citi are developing new programs that impact millions. From building mobile investment features to rolling out new mentoring initiatives with Citi senior leaders, we're leveraging the latest technology and a diverse set of perspectives to better serve our customers.
Technology careers available at Citi
New Digital Platform Transforms Proxy Voting
Last year, Citi launched ProxymitySM, a digital proxy voting system, and added 32 core features and over 60 sub-features that address issues presented by customers. The idea originated in one of our internal innovation programs called D10XSM, which provides employees with the opportunity to identify, test and validate new ideas. Proxymity directly connects company stakeholders with issuers, making the voting process easier and eliminating miscommunication by delivering real-time information, saving companies billions of dollars.
Customer Co-Creation
The Citi team recently unveiled a groundbreaking beta-testing community called Canvas, designed by Citi. This platform, open to all customers, allows Citi to test their solutions in real-world conditions and receive timely feedback. Through a test-and-learn approach, solutions may be iterated and retested, discarded entirely or put into production to be rolled out live in the Citi Mobile App based on feedback from the beta-testing community. As a result, we are bringing features to market faster and customers are helping to shape what's next for Citi.
Open Banking
We're focused on embedding Citi into our clients' financial ecosystem through open banking initiatives. In 2016, we launched a global API Developer Hub, one of the most comprehensive in the global financial services industry. Since launch, we have expanded functionality to incorporate 16 countries with Application Programming Interfaces (APIs) across 8 categories. More than 400 app prototypes have been built using our APIs and more than 4,400 developers have registered.
Putting our APIs to Work
Citi employees have the opportunity to work on projects that benefit customers around the world. Through our partnership with WeChat, Citi China customers can apply for a credit card, inquire on their application status, activate the account, access their account balance, request a credit line increase, obtain an instant loan on their phone and an equal payment plan, all through WeChat. WeChat also provides a platform for customer services and to redeem bonus points. This is one example where Citi is meeting our customers where they are spending their time and implementing services to meet their needs.
We are the perfect home for restless and inquiring minds – join the Citi Technology team.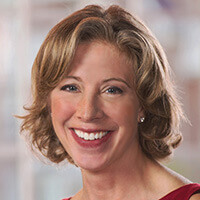 "We're creating a culture where it's just as important to bring forward things that succeed as things that need to be changed or aren't going to work in the market, because it collectively makes us all smarter."

Vanessa Colella, Chief Innovation Officer

"I joined Citi to be part of the team that puts technologies that add value, drive simplicity and remove friction from the customer experience into action. For the first time in my career, I'm sitting as part of a diverse leadership team, which includes three very accomplished women. The more I get to know the company and its culture, the more excited I am about Citi's commitment to diversity, specifically closing the gaps for women and minorities in technology."

Lisa Cochran, Head of Operations Digitization and Technology, Global Consumer Banking