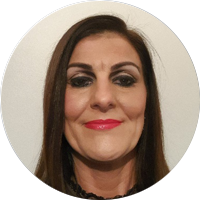 Fiona
Cash and Trade processing Group Manager (SVP)
Length Working at Citi: 12 years
Can you tell me a bit about yourself and your background?
I started my journey at Citi 12 years ago. I joined as a Team Lead of 6 people in the FX Department and from there I worked to build my career, I am still in FX as an SVP with oversight of the wider department.
What do you do at Citi?
I am responsible for the oversight and BAU of the various functions we have within FX, Confirmations, Settlements and Post Settlements. We service the Global FX/MM/Options Businesses across multiple Legal Vehicles. My main area of focus is Risk and Control and People Development.
How does your role/department impact the larger organization?
FX is a key partner to the various Products Citi support and we are key to the liquidity in the Global Markets.
How did you begin a career in your field?
Having worked in a Cash Office, and then in a Bank, I enjoyed Financial Services and that led me to Citi.
What does your day-to-day job entail and what do you like most about it?
My day is always busy between calls, dealing with queries from staff, our internal partners and often from the clients we support. I spend a lot of time focusing on Risk and Control, given the high volumes of transactions we do on a daily basis.
What is the best part about your work environment?
The teamwork and comradery we have within FX. We work hard but we have fun while we do it.
What do you enjoy most about your role?
For me it is the people I work with, they are a very talented, dedicated group who work collectively to achieve our goals. They are the reason I have remained in FX for so long.
What skill set does someone working in this kind of area need?
Ability to communicate effectively, teamwork, attention to detail, client service skills, adaptability and resilience.
What advice would you give to someone looking to break into a career in your field?
Be prepared to work hard and adapt to change.
Where can a career at Citi take you?
A career in Citi can take you wherever you want to go if you are prepared to work hard and take on roles/tasks that take you from your comfort zone.
What makes Citi a good place to work?
Citi has great benefits but more importantly a great community and people to work with.
Define what success means to you.
For me feeling like you have made a difference and achieved something at the end of each day.