VP; Policy and Regulatory Lead Analyst - Capital Governance Transformation
Tampa, Florida
Job Req ID 23601941
Overview
Citi is undergoing a Transformation to modernize and simplify the bank. We're raising the bar and taking the opportunity to reevaluate the way we do business. This includes fostering a culture of curiosity and excellence and shifting our mindset to be simpler and data driven, making Citi an easier place to work and improving client experience. If you're ready to be at the forefront of Transformation while taking your career to the next level, we invite you to come and join us!
Success Profile
As one of the world's most global banks, Citi gives you the tools to make a difference. Through Transformation, we're building the future of the bank and shaping the banking industry. Citi employs over 220,000 individuals located around the world, encompassing a broad range of teams, roles, cultures and backgrounds. Some of the skills that will make you successful in this role include:
Cross-Functional Collaboration
Credible Challenge
Risk Management
Data and Results Driven
Accountable
Adaptable
Responsibilities
The Capital Planning team within Citi Treasury is responsible for all aspects of capital analysis, forecasting and planning for Citi, including providing programmatic leadership for the firm's capital ratios; Risk Weighted Assets (RWA); CCAR; and Recovery & Resolution Planning. The organization spans the full capital planning continuum, with the Head of Capital Planning reporting to the Citi Treasurer.
Capital Planning has recently created a dedicated Capital Transformation function that articulates the strategy through which Citi will achieve its Capital transformation goals and provides central leadership over the execution of the necessary remedial actions to deliver the firm's Spot RWA and Planning target state, as required to address the FRB and OCC Consent Orders.
The Capital Transformation organization seeks a key contributor to drive key components of the Capital Governance Transformation focused on developing and revising formal governance documentation including policies, procedures, and charters; interpreting regulation and regulatory guidance; and managing the review, finalization, and socialization of governance documentation. This is a critical function that will underpin the entirety of the capital planning target state by forming the link between the firm's most important regulations and its BAU processes and controls.
This role will have significant exposure to senior Finance and ICRM leadership and will play an integral part in executing and supporting the firm-wide, cross-functional plans necessary to close the gaps identified by the Consent Orders and other relevant deliverables over a multi-year timeframe.  
Reporting StructureandResponsibilities
The Policy and Regulation Vice President for Capital Governance Transformation will be responsible for supporting the Policy and Regulation Lead by:
Developing and ensuring implementation of effective governance documentation for capital planning
Partnering with senior ICRM leadership and Chief Administrative Officer to understand regulatory obligations and expectations and align governance documentation
Incorporating and balancing feedback and input from multiple stakeholders, including all Finance, Risk Management, Internal Audit, and independent review and challenge
Supporting the Head of Capital Governance Transformation to "tell the story" as to how and why Citi can take confidence in the procedures/processes/committees that govern capital planning, and how those processes can improve over time
Supporting the implementation of changes necessary to enhance Citi's capital planning processes and satisfy evolving regulatory developments, including criticisms articulated in the recent Consent Orders
Coordinating design and implementation of durable solutions to ensure the mapping of regulations to business practices and controls across the capital continuum
Enabling continuous improvement by partnering with workstream leads and senior stakeholders to proactively design solutions for identified weaknesses or gaps in compensating controls
Developing a strong working relationship with process owners across the organization in support of their individual responsibilities and in support of creating a holistic framework in which the firm executes its collective capital planning responsibilities
Partnering with the Finance Policy Head to ensure alignment of governance documents with Enterprise-wide standards and compliance with the requirements for publication of policy documents.
Successful Candidates Will Possess:
Exceptional communication skills, including well-developed written, verbal, and presentation skills.   Must be able to create, revise based on feedback, and coordinate publication of enterprise-level governance documentation including Policies and Standard.
Interpret regulation, assess applicability to Citi, and recommend revisions and improvements to how regulation is addressed in policy.
Creative skills necessary to craft persuasive, well-researched narratives for senior consumption.
Strong attention to detail with proven ability to distil complex ideas into simple stories.
Previous experience in Capital Planning functions and familiarity with capital disciplines and regulation is preferred.  Candidate should have a strong understanding of financial products and markets, and holding company and legal entity considerations
A self-starter with ability to independently manage work and drive multiple deliverables concurrently.
Ability to gain consensus and agreement across disparate functions, products, and geographies.
Must have ability to stay ahead in a constantly changing environment. Must be a change agent, ensuring others understand current direction.
Basic Qualifications:
•
At
least 3 years of experience within corporate functions, finance or regulatory industry
Preferred Qualifications:
•

At least

2

years

of

experience

within

a Capital Planning capacity for a financial institution

•

At least 1 year of experience with risk and controls or internal audit

-------------------------------------------------

Job Family Group:

Finance

-------------------------------------------------

Job Family:

Fin Solutions Dsgn & Implement

------------------------------------------------------

Time Type:

Full time

------------------------------------------------------

Primary Location:

Tampa Florida United States

------------------------------------------------------

Primary Location Salary Range:

$110,090.00 - $165,130.00

------------------------------------------------------

Citi is an equal opportunity and affirmative action employer.

Qualified applicants will receive consideration without regard to their race, color, religion, sex, sexual orientation, gender identity, national origin, disability, or status as a protected veteran.

Citigroup Inc. and its subsidiaries ("Citi") invite all qualified interested applicants to apply for career opportunities. If you are a person with a disability and need a reasonable accommodation to use our search tools and/or apply for a career opportunity review Accessibility at Citi.

View the "EEO is the Law" poster. View the EEO is the Law Supplement.

View the EEO Policy Statement.

View the Pay Transparency Posting
Join our team
of 220,000+
strong diverse employees

Socially minded employees volunteering in communities across 90 countries

Meaningful career opportunities thanks to a physical presence in over 95 markets
We foster a culture that embraces all individuals and encourages diverse perspectives, where you can make an impact and grow your career. At Citi, we value colleagues that demonstrate high professional standards, a strong sense of integrity and generosity, intellectual curiosity, and rigor. We recognize the importance of owning your career, with the commitment that if you do, we promise to meet you more than half way.
Success Stories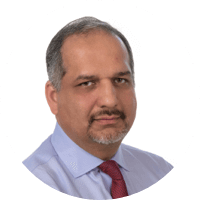 Usman B.
"By joining Transformation, you will be at the center of driving change at Citi. You'll help us lay the foundation to make this a better place to work and do business by implementing sound risk and controls. This team will give you a launchpad of endless opportunities to grow as a professional and challenge yourself while working across various functions."
Risk & Controls Transformation Lead
New York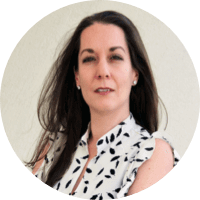 Cynthia D.
"Citi hires people for their potential and not just their experience. This gives people, including myself, the opportunity to try different roles and explore new careers. Transformation at Citi is a new adventure and will challenge how we do things at Citi: with clients, with regulators and with our peers."
Mexico Transformation Head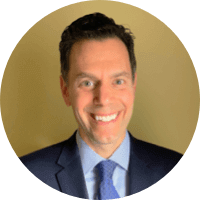 Dan F.
"Data Transformation is a great area to be a part of at Citi. Data is at the heart of our business and ensuring that our data is of good quality with clear ownership is imperative to our success."
Data Operating Model and Governance Program Lead
New York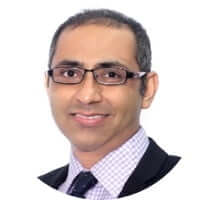 Shahzad A.
"This is an exciting area to work in at Citi! Being part of Transforming a 200+ year-old institution is a once in a lifetime opportunity. This is relatively new work, so not only you can learn new skills and get exposure, but you can play a pivotal role in shaping the Citi of the future."
Data Tooling and Capability Head
Singapore
Featured Career Areas
Saved Jobs
You have no saved jobs
Previously Viewed Jobs
You have no viewed jobs