VP, Financial Solutions Lead Analyst Process Transformation
Tampa, Florida
Job Req ID 23607914
Overview
Citi is undergoing a Transformation to modernize and simplify the bank. We're raising the bar and taking the opportunity to reevaluate the way we do business. This includes fostering a culture of curiosity and excellence and shifting our mindset to be simpler and data driven, making Citi an easier place to work and improving client experience. If you're ready to be at the forefront of Transformation while taking your career to the next level, we invite you to come and join us!
Success Profile
As one of the world's most global banks, Citi gives you the tools to make a difference. Through Transformation, we're building the future of the bank and shaping the banking industry. Citi employs over 220,000 individuals located around the world, encompassing a broad range of teams, roles, cultures and backgrounds. Some of the skills that will make you successful in this role include:
Cross-Functional Collaboration
Credible Challenge
Risk Management
Data and Results Driven
Accountable
Adaptable
Responsibilities
Citi is a leading global financial services company having 200 million customer accounts. Citi does business in more than 100 countries, providing consumers, corporations, governments, and institutions with a broad range of financial products and services, including consumer banking and credit, corporate and investment banking, securities brokerage, and wealth management.
The Controller Transformation (CT) group is looking for a dynamic individual to help shape the future of the Finance organization. As part of Citi Finance's transformation program, controller transformation group is leading Finance's efforts to provide accurate information of the highest quality to our customers, shareholders, and regulators. CT processes are comprised of those sets of activities that begin with defining and establishing appropriate data standards and ensuring readiness for consumers, standardizing the accounting and processing of transactions to financial systems, implementing a comprehensive set of integrated financial closing processes, which then culminates with instituting common and optimized financial / regulatory reporting processes.
This role will be a change leader and actively engage Reporting teams to help transform Finance's global processes focusing on the Change Management and Report Onboarding process assisting in the design, building of the capability, tool and support production and report owners in the implementation for their reports. The role holder will steer business process changes by understanding current state processes, helping to define the target state, partnering with Report Owners,  Technology and other relevant stakeholders on the delivery of required infrastructure capability. The person in the role must be able to evaluate issues of varying complexities by developing an approach or action using multiple sources of information and weighing various alternatives and balancing potential conflicting situations. Requires excellent analytical skills to filter, prioritize and validate potentially complex and dynamic material from multiple sources.
The candidate responsibilities will include (but not limited to)
Assist the Change Management lead with stakeholders to define and execute deliverables throughout all phases of process design and implementation of the Change Management and Report Onboarding process
Consult with report owners to ensure appropriate integration of their functions in the Change Management and Report Onboarding process meeting consent order deliverables and implementation deadlines
Manage ambiguity and consistently seeks to drive clarity amongst project stakeholders

Assist in Change Management and Report Onboarding built processes from requirements through implementation by providing technical knowledge to ensure efficiency
Facilitate the engagement across Controllership and the wider Finance organization to capture, evaluate, identify synergies and paths related to Change Management
Communicate with stakeholders and senior management to provides insight on issues through root cause analysis
Review processes to ensure standardization across all regulatory and management reports
Help drive process, control, and technology improvements for Regulatory Reporting processes with the goal of reducing manual processes and improving the control environment
Plan and execute upon the agreed upon tactical as well as strategic road map of each initiative to drive the results, improvements, innovations, and transformations
Build strong partner relationships with other counterparts across the organization.
Maintain project plans and manage project execution in partnership with Report Owners, technology and other relevant Controllers' teams.
Present in groups meetings and contribute to best-in-class thought-leadership.
Maintain written documentation of processes and procedures related to Report Certification, for senior management communications and follow all Consent Order and Audit requirements
Provide related training on Report Certification tool to counterparts across the organization
Trouble shooting, if needed, for any Report Certification issues and/or escalations
Competencies
Strong business analysis competency with success in shaping opportunities via conceptual thinking and abstract problem-solving capabilities.
Demonstrable leadership acumen that inspires and challenges teammates to deliver positive change in matrixed organizations is required.
Self-motivated with the ability to make decisions in the absence of detailed instructions.
Creative self-starter with strong initiative, takes ownership, plans the big picture focus areas as well as the minutiae required for a flawless delivery; works independently as well as will contribute as team player.
Problem-solver mindset, with strong analytical background and ability to comprehend various regulations, metrics, and processes.
Can think "outside the box" and from "first principles" in clarifying complex and abstract issues.
Ability to deep-dive into various area that will require candidate to be adaptable in his/her role.
Able to work quickly and with attention to detail and juggle multiple priorities.
Able to drive consensus and develop strong working relationships with key stakeholders for goals.
Excellent communication skills are required to influence and negotiate, often at a senior level. 
Strong attention to detail, willingness to "roll up sleeves" and produce polished, high quality, accurate work; has a can-do attitude to finish with tireless work ethic.
Organizational savviness with ability to expand internal network across functions and levels of seniority.
Qualifications:
Bachelor's degree in Finance, Accounting Business or related field
5+ years of relevant experience, within Financial Services preferred
Experience in the management of global finance data warehouse reporting systems
Experience in Citi's Finance organization and processes that span geographic, functional and business perspectives a plus
Outstanding communication, interpersonal and influencing skills coupled with an ability to build a broad base of support among key decision makers at all levels of the organization
An understanding of the strategic Citi Finance architecture with the ability to identify and drive change by thinking "out of the box"
A proven track record of collaborating and building relationships and influencing across the organization
Outstanding analytical, strategic and problem solving skills coupled with strong and broad based finance and internal control skills
Personally demonstrates the desire for continuous learning and creates environments where employees are provided development opportunities
Ability to understand the strategic direction and translate to the delivering of successful results in a complex and cross-functional organization
Ability to manage multiple deliverables, excellent time management and prioritization skills
Strong and demonstrated execution skills
A proven track record of process transformations, including technology integration is beneficial
Education:
Bachelor's degree in Finance, Accounting, Business, or related field. Master's degree a plus.
C13

-------------------------------------------------

Job Family Group:

Finance

-------------------------------------------------

Job Family:

Fin Solutions Dsgn & Implement

------------------------------------------------------

Time Type:

Full time

------------------------------------------------------

Primary Location:

Tampa Florida United States

------------------------------------------------------

Primary Location Salary Range:

$110,090.00 - $165,130.00

------------------------------------------------------

Citi is an equal opportunity and affirmative action employer.

Qualified applicants will receive consideration without regard to their race, color, religion, sex, sexual orientation, gender identity, national origin, disability, or status as a protected veteran.

Citigroup Inc. and its subsidiaries ("Citi") invite all qualified interested applicants to apply for career opportunities. If you are a person with a disability and need a reasonable accommodation to use our search tools and/or apply for a career opportunity review Accessibility at Citi.

View the "EEO is the Law" poster. View the EEO is the Law Supplement.

View the EEO Policy Statement.

View the Pay Transparency Posting

-----------------------------

Effective November 1, 2021, Citi requires that all successful applicants for positions located in the United States or Puerto Rico be fully vaccinated against COVID-19 as a condition of employment and provide proof of such vaccination prior to commencement of employment.
Join our team
of 220,000+
strong diverse employees

Socially minded employees volunteering in communities across 90 countries

Meaningful career opportunities thanks to a physical presence in over 95 markets
We foster a culture that embraces all individuals and encourages diverse perspectives, where you can make an impact and grow your career. At Citi, we value colleagues that demonstrate high professional standards, a strong sense of integrity and generosity, intellectual curiosity, and rigor. We recognize the importance of owning your career, with the commitment that if you do, we promise to meet you more than half way.
Success Stories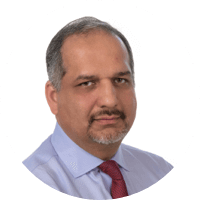 Usman B.
"By joining Transformation, you will be at the center of driving change at Citi. You'll help us lay the foundation to make this a better place to work and do business by implementing sound risk and controls. This team will give you a launchpad of endless opportunities to grow as a professional and challenge yourself while working across various functions."
Risk & Controls Transformation Lead
New York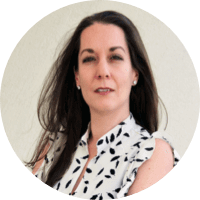 Cynthia D.
"Citi hires people for their potential and not just their experience. This gives people, including myself, the opportunity to try different roles and explore new careers. Transformation at Citi is a new adventure and will challenge how we do things at Citi: with clients, with regulators and with our peers."
Mexico Transformation Head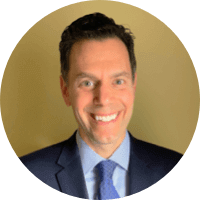 Dan F.
"Data Transformation is a great area to be a part of at Citi. Data is at the heart of our business and ensuring that our data is of good quality with clear ownership is imperative to our success."
Data Operating Model and Governance Program Lead
New York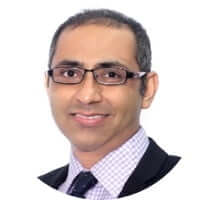 Shahzad A.
"This is an exciting area to work in at Citi! Being part of Transforming a 200+ year-old institution is a once in a lifetime opportunity. This is relatively new work, so not only you can learn new skills and get exposure, but you can play a pivotal role in shaping the Citi of the future."
Data Tooling and Capability Head
Singapore
Featured Career Areas
Saved Jobs
You have no saved jobs
Previously Viewed Jobs
You have no viewed jobs