Transformation Quality Assurance Project Manager
Tampa, Florida| Jacksonville, Florida| New York, New York
Job Req ID 22514958
Overview
Citi is undergoing a Transformation to modernize and simplify the bank. We're raising the bar and taking the opportunity to reevaluate the way we do business. This includes fostering a culture of curiosity and excellence and shifting our mindset to be simpler and data driven, making Citi an easier place to work and improving client experience. If you're ready to be at the forefront of Transformation while taking your career to the next level, we invite you to come and join us!
Success Profile
As one of the world's most global banks, Citi gives you the tools to make a difference. Through Transformation, we're building the future of the bank and shaping the banking industry. Citi employs over 220,000 individuals located around the world, encompassing a broad range of teams, roles, cultures and backgrounds. Some of the skills that will make you successful in this role include:
Cross-Functional Collaboration
Credible Challenge
Risk Management
Data and Results Driven
Accountable
Adaptable
Responsibilities
Within  the Chief Administrative Office (CAO), the Transformation Program Office (TPO) provides critical oversight and support for Cit's transformation activities across cross-functional organizations. The role of the  Transformation PM Process Quality Lead will report to the Director, Portfolio Oversight & Quality in the Transformation Program Office Operations Team.  
The Transformation PM Process Quality Lead will actively participate in the review, monitoring and evolution of the quality review process within the Transformation Program Office for the CAO Consent Order/ Transformation BoW. This role will  have responsibility for day-to-day review and analysis of Enterprise PM Metrics  (PQA, Spot Check, Risk Appetite, BoW Exceptions etc.)  activities and working with the Org  PMO organizations, Programs Groups, etc.  in identifying trends, risks and issues development and tracking of action plans. 
This role requires a candidate with a strong grounding in Citi's Project Management process, PM governance experience, PM Tool savvy, and process vision to continually improve, focus and hone the CAO governance impact.  The ideal candidate must have proven ability to develop client relationships, and the ability to support and sometimes challenge quality results. This role provides a CAO wide view into the governance function and provides opportunity for the candidate to deepen relationships within the CAO Org PMOs, Program Groups, Execution PMOs, TPO as well as the key contacts  and other constituents as necessary.
Responsibilities
Excellent understanding of the PM Procedure (and CAO CO specific procedure) with ability to perform independent assessment of  a CO Initiative/project / program/milestone/deliverables
Develop, implement, and enhance operational procedures within TPO to provide holistic and drill down views of key PM metrics  including assessments, organization of results, and communication of breaches along with tracking of appropriate remediation actions including development of action plans to remediate.
Review CAO level and PG level enterprise quality level assessment metrics in a timely and effective manner providing analysis and conclusions for discussion with impacted teams
Participate in  TPO Oversight Meetings for CAO Org PMO meetings as required; present findings at TPO Team meetings, CAO Org PMO, Program Group , TPO Office Hours forums as and when required.
Provide reporting and analysis in clear, concise communications; prepare presentation decks using executive messaging techniques.
Implement automation opportunities in collaboration with the EO& T Reporting & Analytics,  TPO Operations Administration Team and the PM Tools team, specifically in the development and enhancement of quality reviews metrics availability for CAO on the Reviews at Citi and PM Insight platforms
Partner with CAO Org PMO, PG's TPO BoW Oversight, TPO Governance, etc.  to develop synergies and feedback loops to create stronger Governance practices across CAO Org PMO.
Develop relationships with CPMC, Org PMO Leads, PGs and the PM Tools team.  
Assist with the PTS 2.0 Tool Enhancement roll outs and ongoing functionality updates representing TPO in conjunction with TPO Org PMO Interface & Monitoring lead.
Partners with TPO Quality Assurance Liaison to ensure through review of portfolio metrics are made in conjunction with CAO and CPMC standards; compiles analysis for TPO leadership
Ability to identify key themes as part of the quality review process for the CAO BoW and present to constituents and leadership on a periodic basis
Challenge or present an independent, challenging view to the CAO PM Community with clarity on what good, compliant, or fit-for-purpose artifacts look like. 
Supports the Portfolio Oversight & Quality Director in special projects as required

Qualifications:
6-10 years of experience as  Project Manager, PM Analyst, or closely related position. Masters' Degree desirable.
Ability to managing a wide scope of stakeholders, with well-honed relationship management skills, excellent written and verbal communication, and effective organization skills
Able to review and execute executive reporting trends and analytics – experience with reporting at appropriate levels (team, client, executive) – can recap and articulate key messages 
Experience with Citi PM Standards, Tools and Reporting – has had experience as a Project Manager.
Experience with leading and motivating direct or virtual teams, including collaborating across virtual teams. Able to effectively deploy escalation messages and/or tough messages with diplomacy, directness, and efficiency.
Knowledge of software development life cycle or other technology processes.
Skills
Must be a motivated, self-starter who can independently handle tasks with little oversight. Also, must be able to work as a member of a team toward common goals
Excellent facilitation and presentation skills (oral and written)
Power user of  Word, PowerPoint, and Excel (w/Macros)
Organized, efficient and focused on delivery of team goals
Education:
Bachelor's/University

degree or equivalent experience
Project Management Professional (PMP) or Certified Scrum Master (CSM) certifications desired, not required
-------------------------------------------------

Job Family Group:

Project and Program Management

-------------------------------------------------

Job Family:

Program Management

------------------------------------------------------

Time Type:

Full time

------------------------------------------------------

Citi is an equal opportunity and affirmative action employer.

Qualified applicants will receive consideration without regard to their race, color, religion, sex, sexual orientation, gender identity, national origin, disability, or status as a protected veteran.

Citigroup Inc. and its subsidiaries ("Citi") invite all qualified interested applicants to apply for career opportunities. If you are a person with a disability and need a reasonable accommodation to use our search tools and/or apply for a career opportunity review Accessibility at Citi.

View the "EEO is the Law" poster. View the EEO is the Law Supplement.

View the EEO Policy Statement.

View the Pay Transparency Posting

-----------------------------

Effective November 1, 2021, Citi requires that all successful applicants for positions located in the United States or Puerto Rico be fully vaccinated against COVID-19 as a condition of employment and provide proof of such vaccination prior to commencement of employment.
Join our team
of 220,000+
strong diverse employees

Socially minded employees volunteering in communities across 90 countries

Meaningful career opportunities thanks to a physical presence in over 95 markets
We foster a culture that embraces all individuals and encourages diverse perspectives, where you can make an impact and grow your career. At Citi, we value colleagues that demonstrate high professional standards, a strong sense of integrity and generosity, intellectual curiosity, and rigor. We recognize the importance of owning your career, with the commitment that if you do, we promise to meet you more than half way.
Success Stories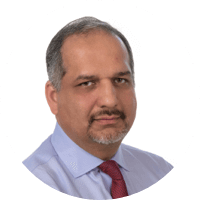 Usman B.
"By joining Transformation, you will be at the center of driving change at Citi. You'll help us lay the foundation to make this a better place to work and do business by implementing sound risk and controls. This team will give you a launchpad of endless opportunities to grow as a professional and challenge yourself while working across various functions."
Risk & Controls Transformation Lead
New York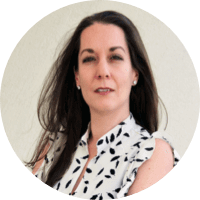 Cynthia D.
"Citi hires people for their potential and not just their experience. This gives people, including myself, the opportunity to try different roles and explore new careers. Transformation at Citi is a new adventure and will challenge how we do things at Citi: with clients, with regulators and with our peers."
Mexico Transformation Head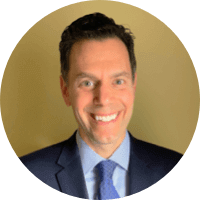 Dan F.
"Data Transformation is a great area to be a part of at Citi. Data is at the heart of our business and ensuring that our data is of good quality with clear ownership is imperative to our success."
Data Operating Model and Governance Program Lead
New York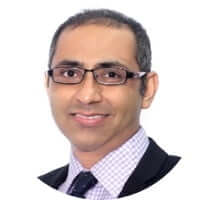 Shahzad A.
"This is an exciting area to work in at Citi! Being part of Transforming a 200+ year-old institution is a once in a lifetime opportunity. This is relatively new work, so not only you can learn new skills and get exposure, but you can play a pivotal role in shaping the Citi of the future."
Data Tooling and Capability Head
Singapore
Featured Career Areas
Saved Jobs
You have no saved jobs
Previously Viewed Jobs
You have no viewed jobs