Risk Data & Tech transformation - Loan Book use case enablement AVP (Hybrid)
Tampa, Florida
Job Type: Hybrid
Job Req ID 23685269
Overview
Citi is undergoing a Transformation to modernize and simplify the bank. We're raising the bar and taking the opportunity to reevaluate the way we do business. This includes fostering a culture of curiosity and excellence and shifting our mindset to be simpler and data driven, making Citi an easier place to work and improving client experience. If you're ready to be at the forefront of Transformation while taking your career to the next level, we invite you to come and join us!
Success Profile
As one of the world's most global banks, Citi gives you the tools to make a difference. Through Transformation, we're building the future of the bank and shaping the banking industry. Citi employs over 220,000 individuals located around the world, encompassing a broad range of teams, roles, cultures and backgrounds. Some of the skills that will make you successful in this role include:
Cross-Functional Collaboration
Credible Challenge
Risk Management
Data and Results Driven
Accountable
Adaptable
Responsibilities
Are you ready to join a team that is transforming Risk Data for Citi?  Are you data-driven, detail-oriented and ready to clean up data quality for Risk using Citi's exciting new Data Operating Model?  If so, then this role will provide the opportunity to make a difference for Citi by implementing sound data governance over critical Risk data in partnership with the business and technology.  
The role is sifts within the Risk Data Transformation Team in the Risk Federated Chief Data Office (FCDO).  The team is responsible execution of over 60 Regulatory Business Critical Milestones related to the Consent Order, in partnership with Risk Data Analytics Reporting & Technology, Risk Management and Data Providers.
The role will be responsible for supporting the team's efforts to execute the Consent Order RBCMs, to ensure that Data Providers fulfill Data Operating Model Consent Order and BAU commitments to Risk and to demonstrate success through production and analysis of Risk Reduction Metrics.
Successful candidates require a good understanding of strategic direction of Risk data, processes, systems and reporting, the Citi Data Operating Model, and a solid conceptual/practical grounding in both Risk and Finance Data. Excellent data analysis skills, knowledge of Citi's Consent Order prioritized products, and strong presentation / communication skills required to negotiate internally, often at a senior level are needed to ensure success in the role.

Responsibilities:
Ensure timely and accurate definition and execution of Risk requirements according to the Citi Data Operating Model (DOM):

Support definition of scope, risk reduction metrics, issues, and data requirements for Risk, including Wholesale, Retail, Price, and Operational Risk Types.

Monitor delivery of Tactical and Strategic Fixes as required by the Citi Data Operating Model (DOM) for Risk use-cases. Support testing and documentation of successful fix implementations

Provide Risk input to adoption RBCM deliverables, including Data Lineage, Authoritative Repository designation and Data Certification. 

Ensure all audit artifacts are complete and accurate.  Support IA Validations

Monitor progress against risk reduction metrics linked to the Risk use-cases; documenting and escalating any risks, issues or challenges that might impact our ability to meet those targets.

Monitor BAU issues raised outside of the Consent Order via the Data Concern Remediation Management process to ensure that issues are appropriately prioritized and addressed.
Qualifications:
3-5 years of experience in risk and/or finance information analytics, preferable with implementation of data management related initiatives 

Ability to work across all levels of management and across functions to accomplish the mission

Basic knowledge of risk management and reporting processes and an understanding of various Risk categories, including Credit Risk, Market Risk, Liquidity Risk and Operational Risk. Experience in risk data, risk and financial platform implementations and managing risk systems.

Strong analytical and problem-solving skills, appreciation of the enterprise data vision.

Self-motivated with the ability to make decisions in absence of detailed instructions.

Ability to work with senior Risk, Finance, and business stakeholders.

Ability to effectively communicate, both upwards and downwards, across organizational levels.

Flexible, team-oriented with excellent interpersonal and collaborative skills.

Experience with tracking, planning, monitoring, and reporting on concurrent, multiple projects. 
Education:
Bachelor's degree/University degree or equivalent experience
-------------------------------------------------

Job Family Group:

Data Governance

-------------------------------------------------

Job Family:

Data Quality & Data Quality Analytics and Reporting

------------------------------------------------------

Time Type:

Full time

------------------------------------------------------

Primary Location:

Tampa Florida United States

------------------------------------------------------

Primary Location Salary Range:

$87,280.00 - $130,920.00

------------------------------------------------------

Citi is an equal opportunity and affirmative action employer.

Qualified applicants will receive consideration without regard to their race, color, religion, sex, sexual orientation, gender identity, national origin, disability, or status as a protected veteran.

Citigroup Inc. and its subsidiaries ("Citi") invite all qualified interested applicants to apply for career opportunities. If you are a person with a disability and need a reasonable accommodation to use our search tools and/or apply for a career opportunity review Accessibility at Citi.

View the "EEO is the Law" poster. View the EEO is the Law Supplement.

View the EEO Policy Statement.

View the Pay Transparency Posting
Success Stories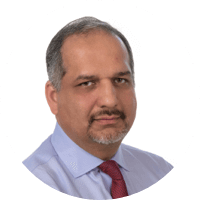 "By joining Transformation, you will be at the center of driving change at Citi. You'll help us lay the foundation to make this a better place to work and do business by implementing sound risk and controls. This team will give you a launchpad of endless opportunities to grow as a professional and challenge yourself while working across various functions."
Usman B.
Risk & Controls Transformation Lead
New York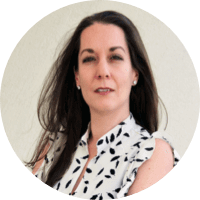 "Citi hires people for their potential and not just their experience. This gives people, including myself, the opportunity to try different roles and explore new careers. Transformation at Citi is a new adventure and will challenge how we do things at Citi: with clients, with regulators and with our peers."
Cynthia D.
Mexico Transformation Head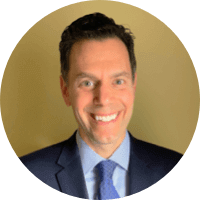 "Data Transformation is a great area to be a part of at Citi. Data is at the heart of our business and ensuring that our data is of good quality with clear ownership is imperative to our success."
Dan F.
Data Operating Model and Governance Program Lead
New York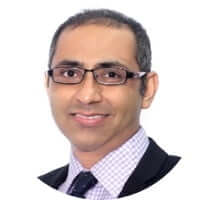 "This is an exciting area to work in at Citi! Being part of Transforming a 200+ year-old institution is a once in a lifetime opportunity. This is relatively new work, so not only you can learn new skills and get exposure, but you can play a pivotal role in shaping the Citi of the future."
Shahzad A.
Data Tooling and Capability Head
Singapore
Featured Career Areas
Saved Jobs
You have no saved jobs
Previously Viewed Jobs
You have no viewed jobs