Wealth (CGW) Manager's Control Assessment (MCA) Transformation Manager
Singapore, Singapore
Job Type: Hybrid
Job Req ID 23702880
Overview
Citi is undergoing a Transformation to modernize and simplify the bank. We're raising the bar and taking the opportunity to reevaluate the way we do business. This includes fostering a culture of curiosity and excellence and shifting our mindset to be simpler and data driven, making Citi an easier place to work and improving client experience. If you're ready to be at the forefront of Transformation while taking your career to the next level, we invite you to come and join us!
Success Profile
As one of the world's most global banks, Citi gives you the tools to make a difference. Through Transformation, we're building the future of the bank and shaping the banking industry. Citi employs over 220,000 individuals located around the world, encompassing a broad range of teams, roles, cultures and backgrounds. Some of the skills that will make you successful in this role include:
Cross-Functional Collaboration
Credible Challenge
Risk Management
Data and Results Driven
Accountable
Adaptable
Responsibilities
Citi Wealth is an integration of Citi Private Bank and the Consumer Wealth organization into a single platform enabling Citi to serve its clients across the wealth spectrum and capitalize on Citi's industry leading capabilities to support the goal of Wealth, which is to be the leading wealth management provider globally. As we embark on this journey, it is imperative to have a strong Risk & Control framework, supporting this goal through an independent but integral Internal Control organization.
Citi's Wealth CAO organization enables to achieve sustainable client-driven growth within risk appetite, champion business compliance with laws, rules, regulations and policies, Identify, assess and manage risk of sustained impact to business strategic objectives, provide oversight to mitigate negative public opinion impacting financial condition and resiliency and Drive optimization of controls and monitoring through industrial scale of automation.
Reporting to Wealth MCA & Control Architecture & In-Business Regulatory Risk Management Lead, this role is responsible for driving execution of Global Transformation activities across Manager's Control Assessment (MCA) program to fulfill OCC and FRB Consent Order (CO) requirements across Asia Wealth (SG, HK, IPBSG, Asia Citi Private Bank).
This is a high visibility individual contributor role requiring extensive interaction with Business Heads, Risk & Control teams and cross functional partners at Global, Region and Country teams to ensure effective identification and management of operational risks and effectual implementation and monitoring of controls, and managing country resources to drive focused execution on regulatory and policy requirements and deliver best-in-class standardized, streamlined and simplified MCA capabilities across the organization to strengthen the control environment

Responsibilities:
Be a key contributor in the implementation of a highly centralized Wealth GRC team to restructure, simplify and standardize the content of our MCA and related operational risk disciplines across CGW in line with Global CGW MCA Simplification and Transformation Program. The designed targeted operating model will provide a greater focus on top-down guidance on the restructuring and execution of GRC framework components with a specific focus on the following activities:

Adoption of CEAM and Control Taxonomy across all the Assessment Units

MCA Content Uplift including content hygiene and end to end process reviews

Alignment to Minimum Control Design requirements, Adoption of CARAM procedures and alignment of controls to CARAM requirements

Adoption of new Inherent Risk Rating Methodology

Alignment of Control Assessment Methodology including Citi Control Standards

Assisting in review and reporting of the MCA results in the various governance forums.

Any other Transformation milestones
Leading MCA data normalization and stabilization efforts including Quality Control (QC) program execution by engaging the relevant stakeholders in countries and region. Overall improve the quality of Wealth MCA execution to ensure that MCA program accurately assesses and reports the effectiveness of the control environment, identify weakness in internal control design and execution. This includes improvements to Activity, Risk, Control and Monitoring (ARCM) data quality and a strategic review on evaluation of the granularity of the activities captured in MCA and taxonomy adherence.

Driving effective oversight of Wealth Management Governance Entity and Assessment Unit architecture- creation, deletion, and maintenance of Assessment Units (AUs) and MCA Governance Entity (MGEs) and migration to Global Assessment Unit Structure.

Manage and monitor the performance of multiple programs of work and collaborate with the Transformation Lead to ensure program scope is aligned with target state to reduce risk and close identified gaps.

Provide consistent monitoring, escalation and diligent check and challenge from conception to closure of critical milestones

Manage and prioritize projects based on business needs and identify opportunities to improve efficiencies and drive continuous improvement

Ensure all stakeholders are identified and included in scope definition activities, and communication of execution timeline and key milestones. This includes the ability to effectively work internal audit and compliance independent validation to confirm a common understanding of the artifacts and deliverables need to support related testing and validation activities.
Qualifications:
8-10 years relevant work experience in Business Risk & Controls

Good knowledge of Consumer / Private Bank product offering, services, policies, procedures, regulations, systems, and technologies.

Proven experience with process simplification, reengineering, and automation efforts.

Track record of successful implementation of complex control programs and process improvement initiatives across multiple geographies

Good understanding of operational risk and control processes and procedures.

Demonstrated ability to assess complex issues through root cause analysis and other analytical techniques; structure potential solutions; drive to resolution with senior stakeholders

Strong influencing and negotiation skills.  Ability to explore alternatives and positions to reach outcomes that are supported and accepted by various parties.

Proactive and Dynamic with a strategic mindset. Able to identify and resolve issues quickly and effectively.

Ability to work effectively in situations requiring analytical, interpretive, and problem-solving techniques.

Strong interpersonal skills, situational awareness, and emotional intelligence
Education:
Bachelor's/University degree or equivalent experience, potentially Masters degree
-------------------------------------------------

Job Family Group:

Risk Management

-------------------------------------------------

Job Family:

Business Risk & Control

------------------------------------------------------

Time Type:

Full time

------------------------------------------------------

Citi is an equal opportunity and affirmative action employer.

Qualified applicants will receive consideration without regard to their race, color, religion, sex, sexual orientation, gender identity, national origin, disability, or status as a protected veteran.

Citigroup Inc. and its subsidiaries ("Citi") invite all qualified interested applicants to apply for career opportunities. If you are a person with a disability and need a reasonable accommodation to use our search tools and/or apply for a career opportunity review Accessibility at Citi.

View the "EEO is the Law" poster. View the EEO is the Law Supplement.

View the EEO Policy Statement.

View the Pay Transparency Posting
Success Stories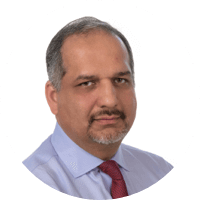 "By joining Transformation, you will be at the center of driving change at Citi. You'll help us lay the foundation to make this a better place to work and do business by implementing sound risk and controls. This team will give you a launchpad of endless opportunities to grow as a professional and challenge yourself while working across various functions."
Usman B.
Risk & Controls Transformation Lead
New York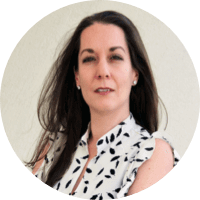 "Citi hires people for their potential and not just their experience. This gives people, including myself, the opportunity to try different roles and explore new careers. Transformation at Citi is a new adventure and will challenge how we do things at Citi: with clients, with regulators and with our peers."
Cynthia D.
Mexico Transformation Head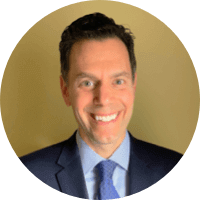 "Data Transformation is a great area to be a part of at Citi. Data is at the heart of our business and ensuring that our data is of good quality with clear ownership is imperative to our success."
Dan F.
Data Operating Model and Governance Program Lead
New York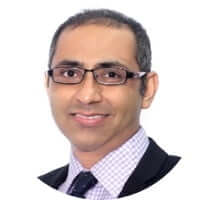 "This is an exciting area to work in at Citi! Being part of Transforming a 200+ year-old institution is a once in a lifetime opportunity. This is relatively new work, so not only you can learn new skills and get exposure, but you can play a pivotal role in shaping the Citi of the future."
Shahzad A.
Data Tooling and Capability Head
Singapore
Featured Career Areas
Saved Jobs
You have no saved jobs
Previously Viewed Jobs
You have no viewed jobs