VP, Treasury Transformation Lead Analyst
New York, New York| O'Fallon, Missouri| Jacksonville, Florida| Tampa, Florida| Getzville, New York
Job Req ID 22597437
Overview
Citi is undergoing a Transformation to modernize and simplify the bank. We're raising the bar and taking the opportunity to reevaluate the way we do business. This includes fostering a culture of curiosity and excellence and shifting our mindset to be simpler and data driven, making Citi an easier place to work and improving client experience. If you're ready to be at the forefront of Transformation while taking your career to the next level, we invite you to come and join us!
Success Profile
As one of the world's most global banks, Citi gives you the tools to make a difference. Through Transformation, we're building the future of the bank and shaping the banking industry. Citi employs over 220,000 individuals located around the world, encompassing a broad range of teams, roles, cultures and backgrounds. Some of the skills that will make you successful in this role include:
Cross-Functional Collaboration
Credible Challenge
Risk Management
Data and Results Driven
Accountable
Adaptable
Responsibilities
Citi's transformation is a story about change. This change is revolutionizing how we do business now and into the future. It's driving efforts to modernize and simplify the bank; improve how we serve our clients and make Citi an easier place to work.
Data is at the core of this transformation to bring consistency and standards to the way we work across the firm, including strengthening our reporting, risk and controls environment, improving how we organize and leverage the incredible amount of data we have, and ensuring we have a culture of excellence and collective accountability.
The Treasury Transformation / COO team works closely with stakeholders to define, drive and execute end-to-end process design and implementation efforts across Treasury activities, which span global Treasury groups, Finance functions, infrastructure partners in Operations and Technology and business partners in the Institutional Clients Group and Private Banking and Wealth Management.  The team leads Treasury's regulatory and transformation agenda and all internal reviews to identify priorities, coordinate efforts and track progress, and define and implement best practices. 
The Citi Treasury Investments (CTI) Data function sits within the Treasury Transformation COO Team and is responsible for establishing Data Governance and Controls for Citi Treasury Investments (CTI) in line with Citi's Finance Data Operating Model. The Financial Solutions Lead Analyst is a mid-level role and will be the key contact for CTI Data Quality issues reporting to the Data Issues Management Lead.
The role would be responsible for the End-to-End process to manage Data Concerns (DC) to closure. The Data Concerns Remediation Management (DCRM) is an enterprise-wide process designed to include any Data Concern which arise from Enterprise Data being incomplete, inaccurate, or untimely states, no matter the cause. Since this is a new role, proactive engagement with key stakeholders is required to implement CTI Data Governance initiatives, such as Centralizing Data Concerns through close communication with the Lines of Business, Data Owners, and Data Consumers and O&T functional partners. End-to-End management entails all aspects of the Data Concern management process including Intake and Prioritization. E2E tracking would also include acting as a CTI DSG representative on various Governance Forums and Management Meetings.
Responsibilities:
Responsible for CTI Business and Infrastructure Data Quality (DQ) Issues Management

Manage and support the CTI Data Concerns Remediation (DCRM) Book of Work

Lead the analysis, design, and implementation on solutions on DQ issues to closure

understand the end-to-end processes
evaluate data controls, identify deficiencies and improvement opportunities
report control issues
analyze root cause
perform DQ Issue risk assessment
manage and support UAT & sign-off with stakeholders
manage successful remediation and closure of data issues

document business benefits and risk reduction associated with solutions for DQ issues

Lead CTI Data Issues Management Working Group sessions

and take ownership of submissions, minutes, and follow-ups

Represent CTI DSG for data issues impacting CTI in Governance Forums and Triage calls
Escalation of DQ Issues

Deep understanding of Treasury and CTI functions, and familiar with BCBS Reports, such as FR-Y9C, FR-2052a and FR-Y-14A

Work with Report owners to analyze reports and associated adjustments to identify data quality issues and 'Path-to-Green'

Work with CTI Project Leads to address project related DQ Issues

Support firm-wide data initiatives

Act as SME for the DCRM process to senior stakeholders and/or other team members
Proactively work with the business partners and technology leads
Manage the communication of Data Concerns' status, issue, and risk disposition to all stakeholders, including senior management, on a timely basis
Abide by the change management process with key stakeholders to ensure proper governance and controls exist
Monitor DQ exceptions and identifies drivers of exceptions
Exercise independence of judgement and autonomy
Work closely with CTI DSG Data Governance Team
Build and maintain knowledge in effective business process and controls
Use communication and diplomacy to guide and influence others, in particular colleagues in other areas
Experience & Qualifications:
Bachelor's degree
5 +years relevant experience
Experience with issues management, controls, and governance is a plus
Must have a highly structured approach to maintaining, tracking, and resolving issues as well as a structured approach to problem solving including root cause analyses
Comprehensive understanding of how to identify and reduce breaks in given processes
Experience in developing senior management level communications and presentations to highlight Issues Management status; able to structure and execute presentations with limited direction as needed

A proactive and "no surprises" approach in communicating issues

Strategic change agent, with ability to drive operational transformation thru large scale organizations
Demonstrated ability to develop and implement strategy and process improvement initiatives
Effective organizational influencing skills required
Ability to work independently and be a self-starter
Ability to prioritize, multi-task and work within tight and changeable timeframes while still maintaining high level of accuracy
Strong analytical and problem-solving skills with attention to details
Intermediate working knowledge of Microsoft Office (Excel, Word, PowerPoint, etc.)
Excellent verbal and written communication skills
Control, Compliance, Audit and/or Operational Risk experience is a plus

Range of experience demonstrating flexibility in skillset and approach
Development Opportunities:
An opportunity to work at top of the house to understand the inner working of Citi's financing activities across the banking book and security portfolios.
Engage with senior leaders across functions and businesses
Exposure to multiple products across the bank's security portfolios and cash
Opportunity to lead and define emerging business processes
-------------------------------------------------

Job Family Group:

Finance

-------------------------------------------------

Job Family:

Fin Solutions Dsgn & Implement

------------------------------------------------------

Time Type:

Full time

------------------------------------------------------

Primary Location:

New York New York United States

------------------------------------------------------

Primary Location Salary Range:

$137,610.00 - $206,420.00

------------------------------------------------------

Citi is an equal opportunity and affirmative action employer.

Qualified applicants will receive consideration without regard to their race, color, religion, sex, sexual orientation, gender identity, national origin, disability, or status as a protected veteran.

Citigroup Inc. and its subsidiaries ("Citi") invite all qualified interested applicants to apply for career opportunities. If you are a person with a disability and need a reasonable accommodation to use our search tools and/or apply for a career opportunity review Accessibility at Citi.

View the "EEO is the Law" poster. View the EEO is the Law Supplement.

View the EEO Policy Statement.

View the Pay Transparency Posting
Join our team
of 220,000+
strong diverse employees

Socially minded employees volunteering in communities across 90 countries

Meaningful career opportunities thanks to a physical presence in over 95 markets
We foster a culture that embraces all individuals and encourages diverse perspectives, where you can make an impact and grow your career. At Citi, we value colleagues that demonstrate high professional standards, a strong sense of integrity and generosity, intellectual curiosity, and rigor. We recognize the importance of owning your career, with the commitment that if you do, we promise to meet you more than half way.
Success Stories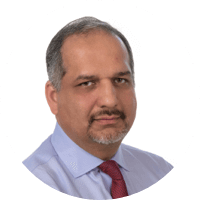 Usman B.
"By joining Transformation, you will be at the center of driving change at Citi. You'll help us lay the foundation to make this a better place to work and do business by implementing sound risk and controls. This team will give you a launchpad of endless opportunities to grow as a professional and challenge yourself while working across various functions."
Risk & Controls Transformation Lead
New York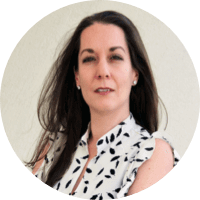 Cynthia D.
"Citi hires people for their potential and not just their experience. This gives people, including myself, the opportunity to try different roles and explore new careers. Transformation at Citi is a new adventure and will challenge how we do things at Citi: with clients, with regulators and with our peers."
Mexico Transformation Head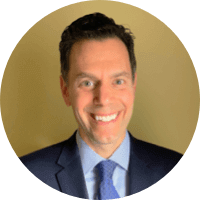 Dan F.
"Data Transformation is a great area to be a part of at Citi. Data is at the heart of our business and ensuring that our data is of good quality with clear ownership is imperative to our success."
Data Operating Model and Governance Program Lead
New York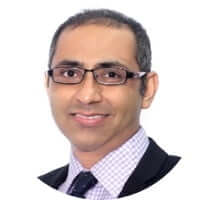 Shahzad A.
"This is an exciting area to work in at Citi! Being part of Transforming a 200+ year-old institution is a once in a lifetime opportunity. This is relatively new work, so not only you can learn new skills and get exposure, but you can play a pivotal role in shaping the Citi of the future."
Data Tooling and Capability Head
Singapore
Featured Career Areas
Saved Jobs
You have no saved jobs
Previously Viewed Jobs
You have no viewed jobs