SVP, Finance Solutions Sr. Lead Analyst - Credit Risk RWA SME, Analytics and Transformation
New York, New York
Job Req ID 23610308
Overview
Citi is undergoing a Transformation to modernize and simplify the bank. We're raising the bar and taking the opportunity to reevaluate the way we do business. This includes fostering a culture of curiosity and excellence and shifting our mindset to be simpler and data driven, making Citi an easier place to work and improving client experience. If you're ready to be at the forefront of Transformation while taking your career to the next level, we invite you to come and join us!
Success Profile
As one of the world's most global banks, Citi gives you the tools to make a difference. Through Transformation, we're building the future of the bank and shaping the banking industry. Citi employs over 220,000 individuals located around the world, encompassing a broad range of teams, roles, cultures and backgrounds. Some of the skills that will make you successful in this role include:
Cross-Functional Collaboration
Credible Challenge
Risk Management
Data and Results Driven
Accountable
Adaptable
Responsibilities
SVP, Finance Solutions Sr. Lead Analyst - Credit Risk RWA SME, Analytics and Transformation
Long Island City New York United States  
At Citigroup, the Capital Controllers group plays a central role in business, investments, risk and appropriate returns for shareholders. It is directly responsible for the efficient and prudent management of the corporation's as well as its subsidiaries' capital across the enterprise globally.
This role is in the Capital Monitoring and Change (CMC) horizontal that supports the verticals of Capital Planning.  The CMC team is responsible for ensuring and exploring Process & Data correctness, envision & build Efficiencies in Reporting, Monitoring and Consolidation of Risk Weighted Assets (RWA) and Capital ratios required for capital management metrics and Regulatory Reporting for multiple legal entities.
The Finance Solutions Lead Analyst is a strategic professional having a business critical and regulatory driven role in this position. Therefore we are looking for a SVP who will have responsibility for planning, developing and executing upon high profile Capital Controllers initiatives that are part of the Citi's transformation journey and agenda to build a better bank, and/or, our regulatory mandated Capital Planning, regulatory and remediation initiatives and programs (including in support of Consent Orders, Management Remediation Actions, Regulatory Programs & Responses). Role involves execution of remediation and transformation initiatives to meet Citi's commitments established in the OCC and FRB Consent Orders relating to Spot RWA, as well the remediation required for the FRB MRIAs on Spot RWA.  It will ensure the timely execution of the projects and related action plans. The work involves both strategic "build the bank" projects over next three to four years in RWA, Basel and CCAR domains as well as "run the bank" efforts as committed by the firm to the regulators. Role will provide exposure to senior management, regulatory agencies as well as partners extensively with colleagues across Treasury, Other Finance Partners, IT, Lines of Business, Risk Management, RWA Operations production teams, and data governance teams.
The SVP manages all aspects of multiple projects at the same time including end to end planning across Capital Controllers framework, identifying and structuring the problem being remediated, analysis and synthesis of its root causes, creation of new options/solutions, organizing the programs and prioritizing, executing and obtaining necessary buy-ins. The body of work involves significant interaction with senior management as also managing multiple stakeholders and resources indirectly.  Also contributes to overall design, roll-out and in formulating/setting direction for newer processes and business architecture transformations including for the strategic and regulatory funded projects on RWA. Required expertise includes Capital Controllers methodologies, controls, stress testing, capital measures and regulatory requirements, data and infrastructure issues, and technology solutions set. Manages multiple initiatives locally and internationally as engaged in the strategic or regulatory programs. Acts as a lead RWA SME or key driving agent for positive change on multiple projects and initiatives at the same time.

Responsibilities of the role are (but not limited to):
Drives regulatory deliverables and remediation efforts to systemically automate and/or into production across the Capital Continuum with specific focus on RWA. Acts as the business lead on the regulatory projects with responsibility for all the phases of SDLC, from requirement gathering, business analysis, design of solutions/operating models to overseeing the Technology partners doing development, UAT teams as required, and to finally go live in production.
Works on efforts that span Regulatory Capital, RWA Credit Risk and related regulatory requirements ( Basel II.5, Basel III, Basel IV) in a large systemically important bank setting and as related to its highly complex global infrastructure.
Provides subject matter expertise to support RWA calculations using Basel rules for multiple Credit Risk exposure types (SFT, Derivatives, wholesale, Securitization, Equity etc.)
Performs in-depth review and investigations on RWA problems, computation issues, variances and systemic root causes to improve major processes and systems continually.
Research the business problem, related issues and then develop and socialize solutions and improvements with all the relevant partners and seniors (including all key requirements and constraints).
Understand the current state, design and create the lead business view of the new target states and operating models (people, process, systems) for the most critical Capital Controllers processes.
Drives process, control and technology improvements for Capital Controllers processes, with the goal of reducing manual processes and improving the control environment.
Participates in formulating and setting direction for process and business areas or systems being improved and changed for a sustainable period.
Accountable for credible evaluation of methodologies, results, governance and processes and contributes to future strategy of the overall approach accepting and conducting review and challenge.
Uses business proof of concepts (e.g. utilizing excel, diagrams, etc.) to analyze and identify deficiencies and to design enhancements and proposals.
Presents outcome of proof of concepts, in partnership with others, to senior leaders to get sponsorship for solutions.
Acts as an end to end expert on individually owned initiatives and work streams. Is a fast learner on new initiatives and projects by reaching out and gathering all the facts.
Partners in investment / budget estimation for new solutions. Create business case for chosen solutions and present to senior leadership to request budget. Finalizes business requirements for chosen solutions for IT development.
Plans and executes upon the agreed upon tactical as well as strategic road map of each initiative to drive improvements, innovations and transformations.
Owns and drives new solutions, designs and build (the manual and automated portions) with partners, for the ultimate development of new capabilities and the aggregation, reporting and visualization of the results.
Conducts oversight as to any errors, manual interventions and tests on data quality, data tracing, manual adjustments and entries for logic and reasonableness.
Develops, resolves and closely monitors execution of regulatory, audit, Cobra or self-identified remediation projects.
Emphasize improvements, with a business lens, that ultimately help solve big problems, streamline global processes, reuse existing infrastructure, improve timeliness, automate information flows, leverage latest technologies, eliminate large redundant steps, reconciliations and multiple manual touch points.
Surface any new Capital Controllers or digital innovation opportunities identified in the businesses and functions during the course of analysis and research of the current processes.
Maintains written documentation of projects for senior management communications and/or in case of an audit requirement.
Continuously improves own expertise of the Capital Controllers domain to be a trusted advisor in the area.
Participates in assessing and incorporating changing business, regulatory and market information needs into finance processes and applications
Contributes to the design, roll-out and governance of financial solutions and processes, and participates in formulating and setting strategic direction for them across Citi functions and locations.
Development Value:
If one is looking for a role that has constant variety in terms of risk stripes and asset classes learned, or the number of domains, complex specialties and/or 'big bank' financial regulatory projects or changes handled, and where the next challenge is nothing like the one that you just finished, then this is the job for you.
Role provides a unique vantage point to gain a firm-wide perspective across all businesses (ICG, CCB and Consumer), scenarios and methodologies (e.g. Standard, Advanced, COVID-19) and risks (credit, market, liquidity and strategic).
Candidate will lead an agenda for change, transformation and complex re-engineering across multiple areas as opposed to routine or business as usual in one area. Consequently, each field, subject matter area or problem will manifest an ever changing variety of interesting efforts and challenges to work upon and learn from.
Unique opportunity to gain a broad understanding of many key facets of capital planning, bank financials and exposures, including "how it gets done" within a large globally systemic financial institution.
Opportunity to build partnerships with colleagues across Lines of Businesses, Finance, Technology, Operations; and other main line functions such as Risk Management and IA.
Qualifications:
BS/BA in Business, Finance, Computer Science/Information Systems, Engineering or related field. Master's Degree in related areas/MBA or CPA/CFA is a plus.
10+ years' experience of working in Financial Services in Regulatory Capital, RWA, Credit Risk and related (Basel III, Basel III reforms, referred to as Basel IV), preferably in a large systemically important bank and/or a top tier consulting company, primary regulator and/or agencies.
In depth knowledge of banking products / systems highly preferred. Knowledge of Capital Planning, Capital Adequacy, Banking Regulations, Financials or Risk Management from a global bank perspective (e.g. Basel etc.) or otherwise a recognized subject matter expert in a related complex area/field.
Work experience in Basel teams and have knowledge of Basel III, Basel III reforms (sometimes referred to as Basel IV), especially RWA, SLE covering multiple Credit Risk exposure types
Relevant industry certifications are a plus e.g. PMP (PMI), PRM (PRMIA), FRM (GARP), Scrum, etc.
Understanding of large bank/global company intricacies, and multi-dimensional processes and systems.
Proficiency in Microsoft Office applications (Excel & PowerPoint in particular).
Competencies:
Problem-solver mindset, with strong analytical background and ability to comprehend complexities, systems and processes.
Can think "outside the box" and from "first principles" in clarifying/resolving complex and abstract enterprise level issues.
Strong business analysis competency to shape solutions with clear thinking and ability to breakdown abstract problem.
Exceptional communication and strategic thinking skills to influence and negotiate, often at a senior level. 
Demonstrated leadership acumen; inspires enthusiasm to excel and continuous improvements.
Takes ownership, plans thoroughly, anticipates risk, has the big picture as well as all the minutiae needed to contribute a flawless delivery.
Self-motivated; is able to execute and drive results, including in the absence of detailed instructions.
Strong interpersonal skills; reliable and

collaborative/enjoyable

to work with; both independently as well as a team member.
Strong attention to detail, willingness to "roll up sleeves"; takes pride in producing polished, high quality and accurate work; has a positive can-do attitude to finish based on a foundation of consistent dependable work ethic.
Proven ability to lead/deep-dive into various areas across LOBs/Functions, adaptable in his/her role.
Able to drive consensus and develop strong working relationships with key stakeholders to achieve assigned goals.
Presents regulatory, financial or technical intricacies in language and context that is easily understood by audience.
Aspires to continually expand knowledge and drive meaningful results.
Organizational savviness with ability to expand network across functions and levels of seniority.
-------------------------------------------------

We are currently working on a hybrid schedule consisting of 2-3 days in office and the remainder remote (specific details depend on location and business group). This is not a remote only role.

Salary Range: 170,880-256,320

-------------------------------------------------

Job Family Group:

Finance

-------------------------------------------------

Job Family:

Fin Solutions Dsgn & Implement

------------------------------------------------------

Time Type:

Full time

------------------------------------------------------

Primary Location:

Long Island City New York United States

------------------------------------------------------

Primary Location Salary Range:

$170,880.00 - $256,320.00

------------------------------------------------------

Citi is an equal opportunity and affirmative action employer.

Qualified applicants will receive consideration without regard to their race, color, religion, sex, sexual orientation, gender identity, national origin, disability, or status as a protected veteran.

Citigroup Inc. and its subsidiaries ("Citi") invite all qualified interested applicants to apply for career opportunities. If you are a person with a disability and need a reasonable accommodation to use our search tools and/or apply for a career opportunity review Accessibility at Citi.

View the "EEO is the Law" poster. View the EEO is the Law Supplement.

View the EEO Policy Statement.

View the Pay Transparency Posting
Join our team
of 220,000+
strong diverse employees

Socially minded employees volunteering in communities across 90 countries

Meaningful career opportunities thanks to a physical presence in over 95 markets
We foster a culture that embraces all individuals and encourages diverse perspectives, where you can make an impact and grow your career. At Citi, we value colleagues that demonstrate high professional standards, a strong sense of integrity and generosity, intellectual curiosity, and rigor. We recognize the importance of owning your career, with the commitment that if you do, we promise to meet you more than half way.
Success Stories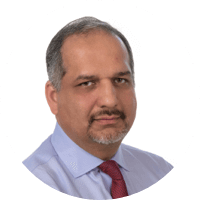 Usman B.
"By joining Transformation, you will be at the center of driving change at Citi. You'll help us lay the foundation to make this a better place to work and do business by implementing sound risk and controls. This team will give you a launchpad of endless opportunities to grow as a professional and challenge yourself while working across various functions."
Risk & Controls Transformation Lead
New York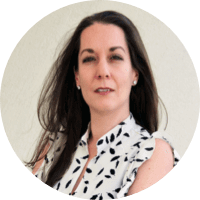 Cynthia D.
"Citi hires people for their potential and not just their experience. This gives people, including myself, the opportunity to try different roles and explore new careers. Transformation at Citi is a new adventure and will challenge how we do things at Citi: with clients, with regulators and with our peers."
Mexico Transformation Head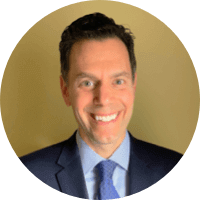 Dan F.
"Data Transformation is a great area to be a part of at Citi. Data is at the heart of our business and ensuring that our data is of good quality with clear ownership is imperative to our success."
Data Operating Model and Governance Program Lead
New York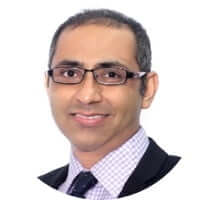 Shahzad A.
"This is an exciting area to work in at Citi! Being part of Transforming a 200+ year-old institution is a once in a lifetime opportunity. This is relatively new work, so not only you can learn new skills and get exposure, but you can play a pivotal role in shaping the Citi of the future."
Data Tooling and Capability Head
Singapore
Featured Career Areas
Saved Jobs
You have no saved jobs
Previously Viewed Jobs
You have no viewed jobs