PBWM O&T Horizontal Transformation Lead-Hybrid
New York, New York| Jacksonville, Florida| Tampa, Florida| Irving, Texas
Job Req ID 22486104
Overview
Citi is undergoing a Transformation to modernize and simplify the bank. We're raising the bar and taking the opportunity to reevaluate the way we do business. This includes fostering a culture of curiosity and excellence and shifting our mindset to be simpler and data driven, making Citi an easier place to work and improving client experience. If you're ready to be at the forefront of Transformation while taking your career to the next level, we invite you to come and join us!
Success Profile
As one of the world's most global banks, Citi gives you the tools to make a difference. Through Transformation, we're building the future of the bank and shaping the banking industry. Citi employs over 220,000 individuals located around the world, encompassing a broad range of teams, roles, cultures and backgrounds. Some of the skills that will make you successful in this role include:
Cross-Functional Collaboration
Credible Challenge
Risk Management
Data and Results Driven
Accountable
Adaptable
Responsibilities
Citi's Personal Banking and Wealth Management (PBWM), Consumer Administrative Office (CAO)  drives consistency for addressing Risks across all risk stripes and control issues within PBWM. CAO fosters a culture of control, customer centricity and accountability by leading efforts to identify, anticipate and mitigate risks.
The O&T Horizontal Transformation Lead will report into the PBWM Head of O&T Horizontal Transformation. There are two positions that will each oversee workstreams related to the Transformation initiatives under 1) the Risk and Controls and Compliance transformation programs, and 2) the Data, Finance and Accountability, Culture and Talent transformation programs. This is a critical role to drive planning and execution governance for global consistency within PBWM Operations and Technology.
The role will be responsible for ensuring effective oversight of large, PBWM programs addressing the Citi firm-wide Transformation to build a better bank, identifying and managing interdependencies between programs and providing transparency to senior Citi stakeholders. This role will be responsible for supporting the definition of the target states for the implementation of sustainable tech solutions for the specified workstreams for PBWM Transformation.
A good understanding of the Personal Banking and Wealth Management industry, a broad knowledge of Banking and Wealth Management technology solutions and services and expert knowledge of systems development life cycle are also very valuable skillsets for someone to be successful in this role and to help achieve the objectives of the business.
Key Responsibilities
Develop and maintain strong working relationships with Business, Ops and Tech transformation leaders in Global and Regional teams.
Work with Head of PBWM O&T Horizontal Transformation to define scope, target state, and success criteria for technology solutions supporting the transformation programs
Look across all programs and initiatives to identify related and interdependent elements and provide recommendations, where needed, for combining or connecting business requirement and technology solutions to achieve greater effectiveness and efficiency
Define program structure and

accountability   

Work closely with PMO and Ops and Tech Leads to develop and execute transformation plans for each program, including definition and timing of workstreams, deliverables and other milestones against commitments, dependencies and staffing
Continuously ensure that programs have clearly identified the required roles and responsibilities and have appropriately identified, and are engaging, all relevant Citi stakeholders with appropriate accountability
Escalate any concerns related to program structure and/or insufficient accountability, as needed
Identify critical interdependencies among programs, drive and accelerate execution and address milestone delays with transparent communication to Program and leadership teams
Ensure closure and change management of program deliverables to confirm quality and adequacy of deliverables against program target state, including coordination with Internal Audit, as needed 
Working with internal Change Management and Organizational Readiness experts to develop and execute organizational readiness plan for PBWM to absorb the technology solutions successfully.
Qualifications:
10+ years of experience
Broad experience in transformation roles including in managing large complex cross-company business and technology transformation programs
Proven successful track record of navigating Operations and Technology organizations, effective communication to senior leadership and driving results across global organizations
Demonstrates consistent track record of having worked as a Program or Project Manager, or working on large, strategic cross-functional projects
Previous program/project management, consulting or technology experience preferred
Specific subject matter expertise regarding transformation and program management disciplines and a strong business understanding of the products and services Citi GCB offers
General understanding of relevant banking regulation and supervisory expectations for large complex financial institutions
Track record of managing internal relationships and demonstrated experience in leading sustained change and change management efforts
Demonstrated ability to think strategically, analytically, and creatively problem solve
Strong interpersonal skills, with evidence of working in collaboration across large organizations, including a proactive and 'no surprises' approach in communicating issues/requests
Strong leadership skills with a proven track record in driving positive and sustained change
Continuous improvement mind-set – assess impact of actions and adjust as needed; simplify and standardize at every opportunity
Understand how your work contributes to other work across Citi / understand downstream impacts of decisions made
Proactively seek opportunities to enhance and strengthen infrastructure and controls in a way that: drives value, enables the build of better product and services and balances risks and returns/growth
Partner across the business in a way that demonstrates collective obligation on managing risk through appropriate controls
Process re-engineering and improvement mind-set with ability to identify and solve for root cause rather than symptoms
Address problem solving and opportunities in a holistic way/break down organization silos
Seek out diverse perspectives and skill sets recognizing that the power of Citi is the sum of its parts
Constructively challenge others at all levels and across boundaries to deliver better results; invite challenge
Be comfortable communicating reality – both positive and negative - honestly, openly and directly
Work across teams and boundaries, regardless of titles and roles, to deliver the full value of Citi to clients
Proficient with MS Office Suite of products with expert level of experience with MS Excel (slice and dice data for reporting and analysis), MS PowerPoint (to develop executive level presentations).
Education:
Bachelor's/University

degree or equivalent experience, potentially Masters degree and PMP certification preferred.
-------------------------------------------------

Job Family Group:

Project and Program Management

-------------------------------------------------

Job Family:

Program Management

------------------------------------------------------

Time Type:

Full time

------------------------------------------------------

Primary Location:

New York New York United States

------------------------------------------------------

Primary Location Salary Range:

$152,050.00 - $228,080.00

------------------------------------------------------

Citi is an equal opportunity and affirmative action employer.

Qualified applicants will receive consideration without regard to their race, color, religion, sex, sexual orientation, gender identity, national origin, disability, or status as a protected veteran.

Citigroup Inc. and its subsidiaries ("Citi") invite all qualified interested applicants to apply for career opportunities. If you are a person with a disability and need a reasonable accommodation to use our search tools and/or apply for a career opportunity review Accessibility at Citi.

View the "EEO is the Law" poster. View the EEO is the Law Supplement.

View the EEO Policy Statement.

View the Pay Transparency Posting

-----------------------------

Effective November 1, 2021, Citi requires that all successful applicants for positions located in the United States or Puerto Rico be fully vaccinated against COVID-19 as a condition of employment and provide proof of such vaccination prior to commencement of employment.
Join our team
of 220,000+
strong diverse employees

Socially minded employees volunteering in communities across 90 countries

Meaningful career opportunities thanks to a physical presence in over 95 markets
We foster a culture that embraces all individuals and encourages diverse perspectives, where you can make an impact and grow your career. At Citi, we value colleagues that demonstrate high professional standards, a strong sense of integrity and generosity, intellectual curiosity, and rigor. We recognize the importance of owning your career, with the commitment that if you do, we promise to meet you more than half way.
Success Stories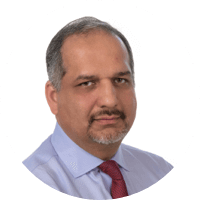 Usman B.
"By joining Transformation, you will be at the center of driving change at Citi. You'll help us lay the foundation to make this a better place to work and do business by implementing sound risk and controls. This team will give you a launchpad of endless opportunities to grow as a professional and challenge yourself while working across various functions."
Risk & Controls Transformation Lead
New York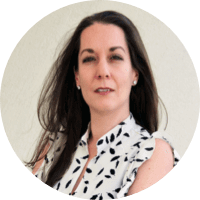 Cynthia D.
"Citi hires people for their potential and not just their experience. This gives people, including myself, the opportunity to try different roles and explore new careers. Transformation at Citi is a new adventure and will challenge how we do things at Citi: with clients, with regulators and with our peers."
Mexico Transformation Head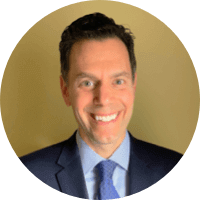 Dan F.
"Data Transformation is a great area to be a part of at Citi. Data is at the heart of our business and ensuring that our data is of good quality with clear ownership is imperative to our success."
Data Operating Model and Governance Program Lead
New York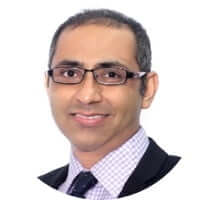 Shahzad A.
"This is an exciting area to work in at Citi! Being part of Transforming a 200+ year-old institution is a once in a lifetime opportunity. This is relatively new work, so not only you can learn new skills and get exposure, but you can play a pivotal role in shaping the Citi of the future."
Data Tooling and Capability Head
Singapore
Featured Career Areas
Saved Jobs
You have no saved jobs
Previously Viewed Jobs
You have no viewed jobs