Global Rates and FX Middle Office Risk & Control Transformation - VP
New York, New York
Job Req ID 22539383
Overview
Citi is undergoing a Transformation to modernize and simplify the bank. We're raising the bar and taking the opportunity to reevaluate the way we do business. This includes fostering a culture of curiosity and excellence and shifting our mindset to be simpler and data driven, making Citi an easier place to work and improving client experience. If you're ready to be at the forefront of Transformation while taking your career to the next level, we invite you to come and join us!
Success Profile
As one of the world's most global banks, Citi gives you the tools to make a difference. Through Transformation, we're building the future of the bank and shaping the banking industry. Citi employs over 220,000 individuals located around the world, encompassing a broad range of teams, roles, cultures and backgrounds. Some of the skills that will make you successful in this role include:
Cross-Functional Collaboration
Credible Challenge
Risk Management
Data and Results Driven
Accountable
Adaptable
Responsibilities
Organization Overview:
Citi Markets Operations is currently at a pivotal point in its evolution and journey to implement a target operating model. We take pride and are passionate about our People and our culture.  We are invested in our People and their development. We are transforming and simplifying our operating model, creating an exciting environment which encourages diversity of thought and inclusion. 
We are a dynamic, global, and diverse Organization, with a presence in over 60 Countries; covering all front post execution Operations teams including product aligned Middle Office groups, Settlements, Margin, Asset Servicing, Listed Derivative & Commodities Operations. We support an extensive range of Capital Markets products and services including Fixed Income (FX, Rates, Credit, Muni, Cash and Derivatives) where Citi is consistently a dominant top 3 player in the market, Equity (Cash, Derivatives, Prime Brokerage, Futures, Listed Derivs, FXPB) where Citi has a significant growth program to continue to build out its capabilities and services; and Syndicates where we support both FI and EQ new issues and IPOs.
Our Operations groups are core to the success of the Markets business and have significant impact across the lifecycle of a trade.  We partner extensively with a range of internal stakeholders including Front Office Sales and Trading Desks, Compliance, Legal, Finance and HR; alongside having significant interaction with our external client base, playing a key role in the overall client experience. We have a Client relationship group, dedicated to overseeing the Organizational service performance and strategic partnership for our top tier client base, where we play a key role in supporting our global clients to ensure they have a first-class experience when doing business with Citi.
Our Business Intelligence and Process Re-engineering group works alongside our Operations teams delivering automation solutions to solve for operational challenges.  We partner with Citi's innovation labs to drive optimization, and overall play a pivotal role in enabling us to transform to achieve our target operating model.
Our Technology partners develop and implement a wide range of applications that support the Operations, Change, Design and Implementation groups in providing innovative products and solutions. We have re-imagined how to provide technology and service in our domain through the alignment of our team vision, culture, and aggressive retirement plan for legacy applications and adoption of a micro-based containerized cloud environment. We encourage our people to create, explore and be adventurous whilst taking measured risk, adopting safe practices to protect the firm. Data lineage and optimization is core to how we develop our eco system. We are growing our capabilities using artificial intelligence, natural language processing and machine learning. 
Our roles entail ensuring we operate in a robust control environment, whilst in a fast-paced workplace.  We comply with global regulations and internal policies and adopt a proactive approach to identifying opportunities to reduce risk through the continuous evaluation of our controls; to protect our clients, the firm, and our reputation.
We work closely with our external global peers, partners, and regulators, and play an integral part in leading an agenda at the forefront to optimize and streamline processes and drive strategy across our industry. 
Job Purpose:
This role reports to the Global Head of Rates and Currencies Middle Office and is responsible for Risk and Control initiatives. Our Rates and Currencies Middle Office team supports a wide range of products including Interest Rate Derivatives, Sovereign Debt, Repurchase Agreements, FX Spot, Forwards, and Options.  The individual will be responsible for continuing the transformation or our risk and control environment with a focus on developing a comprehensive and proactive control framework. Transformation efforts will be driven by Citi and regulatory initiatives as well as through team or self-identified uplifts. This individual will work closely with the Rates and Currencies leadership team, risk and control partners and the business supported.
Key Responsibilities:
Lead our transformation efforts to develop an effective risk and control framework that fully meets Operations, Business, Audit, and Regulatory requirements.
Build on a culture and environment where processes, risks and controls are continually monitored, and potential risks escalated on a timely basis.
Identify, maintain, and review key risk metrics and indicators and present to senior management.
Drive standardization of controls across regions and suggest opportunities for harmonization across teams.
Manage the Rates and Currencies Middle Office control enhancement book of work and partner with technology and operations on design, build and implementation.
Qualifications:
6-10 years of experience in a related role
Significant industry experience required
Subject matter expertise in multiple or specific skill sets, business areas or products
Demonstrated analytical and process execution skills
Consistently demonstrates clear and concise written and verbal communication
Demonstrated ability to remain unbiased in a diverse working environment
Education:
Bachelor's degree/University degree or equivalent experience
Master's degree preferred
-------------------------------------------------

Job Family Group:

Operations - Transaction Services

-------------------------------------------------

Job Family:

Securities and Derivatives Processing

------------------------------------------------------

Time Type:

Full time

------------------------------------------------------

Citi is an equal opportunity and affirmative action employer.

Qualified applicants will receive consideration without regard to their race, color, religion, sex, sexual orientation, gender identity, national origin, disability, or status as a protected veteran.

Citigroup Inc. and its subsidiaries ("Citi") invite all qualified interested applicants to apply for career opportunities. If you are a person with a disability and need a reasonable accommodation to use our search tools and/or apply for a career opportunity review Accessibility at Citi.

View the "EEO is the Law" poster. View the EEO is the Law Supplement.

View the EEO Policy Statement.

View the Pay Transparency Posting

-----------------------------

Effective November 1, 2021, Citi requires that all successful applicants for positions located in the United States or Puerto Rico be fully vaccinated against COVID-19 as a condition of employment and provide proof of such vaccination prior to commencement of employment.
Join our team
of 220,000+
strong diverse employees

Socially minded employees volunteering in communities across 90 countries

Meaningful career opportunities thanks to a physical presence in over 95 markets
We foster a culture that embraces all individuals and encourages diverse perspectives, where you can make an impact and grow your career. At Citi, we value colleagues that demonstrate high professional standards, a strong sense of integrity and generosity, intellectual curiosity, and rigor. We recognize the importance of owning your career, with the commitment that if you do, we promise to meet you more than half way.
Success Stories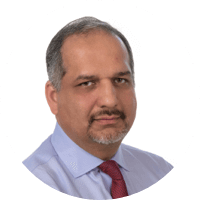 Usman B.
"By joining Transformation, you will be at the center of driving change at Citi. You'll help us lay the foundation to make this a better place to work and do business by implementing sound risk and controls. This team will give you a launchpad of endless opportunities to grow as a professional and challenge yourself while working across various functions."
Risk & Controls Transformation Lead
New York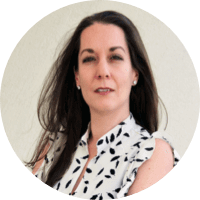 Cynthia D.
"Citi hires people for their potential and not just their experience. This gives people, including myself, the opportunity to try different roles and explore new careers. Transformation at Citi is a new adventure and will challenge how we do things at Citi: with clients, with regulators and with our peers."
Mexico Transformation Head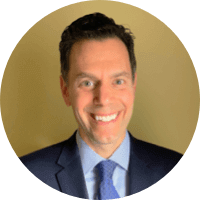 Dan F.
"Data Transformation is a great area to be a part of at Citi. Data is at the heart of our business and ensuring that our data is of good quality with clear ownership is imperative to our success."
Data Operating Model and Governance Program Lead
New York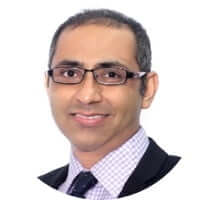 Shahzad A.
"This is an exciting area to work in at Citi! Being part of Transforming a 200+ year-old institution is a once in a lifetime opportunity. This is relatively new work, so not only you can learn new skills and get exposure, but you can play a pivotal role in shaping the Citi of the future."
Data Tooling and Capability Head
Singapore
Featured Career Areas
Saved Jobs
You have no saved jobs
Previously Viewed Jobs
You have no viewed jobs