CGW Technology, Head of Regulatory Transformation (Hybrid)
New York, New York| Irving, Texas
Job Req ID 23612633
Overview
Citi is undergoing a Transformation to modernize and simplify the bank. We're raising the bar and taking the opportunity to reevaluate the way we do business. This includes fostering a culture of curiosity and excellence and shifting our mindset to be simpler and data driven, making Citi an easier place to work and improving client experience. If you're ready to be at the forefront of Transformation while taking your career to the next level, we invite you to come and join us!
Success Profile
As one of the world's most global banks, Citi gives you the tools to make a difference. Through Transformation, we're building the future of the bank and shaping the banking industry. Citi employs over 220,000 individuals located around the world, encompassing a broad range of teams, roles, cultures and backgrounds. Some of the skills that will make you successful in this role include:
Cross-Functional Collaboration
Credible Challenge
Risk Management
Data and Results Driven
Accountable
Adaptable
Responsibilities
About Citi
Citi, the leading global bank, has approximately 200 million customer accounts and does business in more than 160 countries and jurisdictions. Our mission is to serve as a trusted partner to our clients by responsibly providing financial services that enable growth and economic progress. We strive to earn and maintain our clients' and the public's trust by constantly adhering to the highest ethical standards and making a positive impact on the communities we serve.
About PBWM
Citi's Personal Banking and Wealth Management (PBWM) division is building a purpose-driven team to serve its globally diverse, digitally forward customers in top cities around the world. We're looking for exceptional candidates who think digitally and differently, resolve problems in unconventional ways and strive to provide a remarkable experience for our clients.
About Citi Global Wealth
Citi Global Wealth (CGW) is focused on serving the needs of clients across the entire wealth spectrum. By building on the strengths and capabilities across Citi, we intend to transform the way we serve clients across the wealth continuum, delivering the full range of high tech and high touch capabilities Citi can offer, and ultimately help them achieve their goals.
Citi Global Wealth serves over 500,000 clients across its global footprint in Asia, Europe, Mexico, and North America. It delivers the full range of wealth products across investments, banking, lending, insurance, trust services and financial planning & advice.
Citi Global Wealth propositions are delivered via tailored offerings across the Citigold, Citi Private Client, International Private Bank and Citi Private Bank brands.
Overview of the Role
The financial landscape and growing customer preference to transact via digital channels has been quickly evolving over the past five years with change on multiple fronts, including new and emerging client needs, market entry of non-traditional competitors and a shifting landscape of emerging technology providers. This has significantly impacted the way we interact with our clients, the products we create and the strategies we deploy. To compete with fast growing entrants that are non-traditional financial services institutions, we are focused on scaling our digital wealth capabilities and modernizing our overall technology stack and infrastructure.
Simultaneously, we are significantly transforming our risk management, systems, and data internal controls to deliver on our regulatory commitments, while enabling strategic growth of our business, in service of our clients' needs. Citi is undergoing a Transformation to modernize and simplify the bank – making Citi an easier place to work and improving client experience. If you are ready to be at the forefront of Transformation while taking your career to the next level, we invite you to come and join us!
Reporting into and partnering closely with the Citi Global Wealth Technology (GCWT) Head of Risk & Controls and Transformation, the CGWT Transformation Lead will be responsible for end-to-end governance and oversight over the execution of CGW's Technology-owned or dependent consent order commitments, as part of an integrated CGW program plan, with a view to ensuring successful delivery of regulatory commitments and the realization of strategic synergies and efficiencies across the portfolio of in-scope projects as a whole.
The role will include responsibility for managing cross-program and project dependencies, identifying strategic solutions to address potential challenges, risks, and issues as they arise, and for ensuring proactive and timely resolution based on rigorous analysis and assessment for recommended actions. The role holder will be responsible for reporting into multiple governance forums across Citi's Personal Banking and Wealth Management lines of business, and for the effective management of audit, regulatory engagements, and related communications, where these relate to CGW Transformation and Consent Order commitments specifically. 
This position is a critical strategic role that will partner closely with the CGW Technology Leadership Team, as well as other Business and Technology COO, and Risk and Control teams, to deliver successful implementation of CGW Transformation. The role holder will additionally partner closely with the CGWT Head of Risk and Controls to establish a unique Technology, Cyber Security and Digital Regulatory Practice Group with depth of expertise and capability to support program and execution management of pan-organizational strategic regulatory programs, commitments, and related thematic risk identification.
This group, under the strategic leadership of the CGW Technology Head of Regulatory Transformation, will be responsible for establishing a cohesive system to effectively capture, scope and assess incoming regulatory change that will impact the CGW business, from a Technology perspective and/or elevate Technology and Cyber risk.
Responsibilities Include:
Developing and maintaining an end-to-end plan to support effective execution of CGW's consent order programs as an overall portfolio, ensuring identification of critical pathways and dependencies, to ensure a successful outcome.

Develop systems, processes, and reporting capabilities to ensure clear, consistent, and timely communications to a range of stakeholder groups, including external regulatory authorities and/or audit teams where needed.

Deliver management reporting and analysis required to senior leadership, regulators, and business stakeholders. Ensure a cohesive, integrated, and consistent approach (format, content, cadence) to report progress to business stakeholders, across all CGWT Leaders and to PBWM stakeholders, in partnership with PBWM and other Risk & Control colleagues. 

Oversee a team of analysts and program leads to translate consent order requirements into clear and technology translatable deliverables, with a clear pathway to execution.

Identify strategic synergies across requirements and technology projects on an ongoing basis, to deliver maximum value across the consent order and/or other regulatory transformation or change as a whole.

Develop and maintain strategic regulatory program capabilities, with related systems, processes and practices that can leveraged longer-term as part of a CGW Technology Regulatory Practice Group or Centre of Excellence.

Develop and maintain strategic and regulatory development identification, impact assessment and related tracking capabilities, as part of the Regulatory Practice Group scope and product offering.

Enable integration of clearly defined and incoming regulatory requirements into CGW Technology programs, with strategic steer so that these can be executed effectively including in existing streams of where, where there is strategic synergy.

Champion an inclusive and diverse global mindset to attract a deep and diverse talent pool within the organization that includes effective coaching and development.
Experience
The Head of Regulatory Transformation is senior risk leader with deep experience in regulatory and/or technology transformation program management and execution, regulatory risk identification and impact assessment.
The ideal candidate will come from an international financial services or consultancy organization and have a strong track record in leading complex strategic, regulatory change or remediation programs.
The candidate should be comfortable leading and influencing senior stakeholders, but also diving into the details where needed, to problem solve with teams on the ground.
Bachelor's degree required. Master's degree or equivalent professional qualifications and experience preferred.
15+ years relevant work experience, including experience leading cross-functional teams across multiple business lines, products, and risk domains.

Strong breadth and depth of global regulatory frameworks and requirements relating to Technology, Cyber Security, Data, Operational Resilience and Third-Party Risk, particularly in the US. Exposure to European and Asian markets and regulatory requirements preferred.

Experience in driving forward agile ways of working and/or agile program management in financial institutions preferred. Experience in leading wide-scale organizational change, across multiple business lines and/or geographies.

Strong analytical and quantitative skills; Data driven, and outcomes orientated.

Excellent written and oral communication skills.

Ability to work with seamlessly with remote teams across multiple geographies.

Strong critical thinking and analytical skills with the ability to translate complex concepts, models, and analysis into understandable business and technology terms.

Superior team and interpersonal skills - need to work effectively with executives and stakeholders across Citi.

A strong understanding of the Wealth business, key areas of challenge and focus, and an ability to grasp new concepts relating to new or emerging digital products or services, and asset classes is essential.
-------------------------------------------------

Job Family Group:

Risk Management

-------------------------------------------------

Job Family:

Operational Risk

------------------------------------------------------

Time Type:

Full time

------------------------------------------------------

Primary Location:

New York New York United States

------------------------------------------------------

Primary Location Salary Range:

$170,000.00 - $300,000.00

------------------------------------------------------

Citi is an equal opportunity and affirmative action employer.

Qualified applicants will receive consideration without regard to their race, color, religion, sex, sexual orientation, gender identity, national origin, disability, or status as a protected veteran.

Citigroup Inc. and its subsidiaries ("Citi") invite all qualified interested applicants to apply for career opportunities. If you are a person with a disability and need a reasonable accommodation to use our search tools and/or apply for a career opportunity review Accessibility at Citi.

View the "EEO is the Law" poster. View the EEO is the Law Supplement.

View the EEO Policy Statement.

View the Pay Transparency Posting
Join our team
of 220,000+
strong diverse employees

Socially minded employees volunteering in communities across 90 countries

Meaningful career opportunities thanks to a physical presence in over 95 markets
We foster a culture that embraces all individuals and encourages diverse perspectives, where you can make an impact and grow your career. At Citi, we value colleagues that demonstrate high professional standards, a strong sense of integrity and generosity, intellectual curiosity, and rigor. We recognize the importance of owning your career, with the commitment that if you do, we promise to meet you more than half way.
Success Stories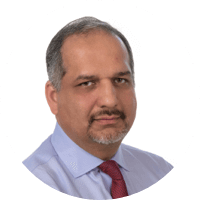 Usman B.
"By joining Transformation, you will be at the center of driving change at Citi. You'll help us lay the foundation to make this a better place to work and do business by implementing sound risk and controls. This team will give you a launchpad of endless opportunities to grow as a professional and challenge yourself while working across various functions."
Risk & Controls Transformation Lead
New York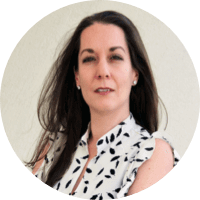 Cynthia D.
"Citi hires people for their potential and not just their experience. This gives people, including myself, the opportunity to try different roles and explore new careers. Transformation at Citi is a new adventure and will challenge how we do things at Citi: with clients, with regulators and with our peers."
Mexico Transformation Head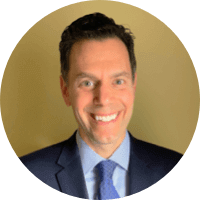 Dan F.
"Data Transformation is a great area to be a part of at Citi. Data is at the heart of our business and ensuring that our data is of good quality with clear ownership is imperative to our success."
Data Operating Model and Governance Program Lead
New York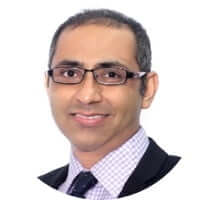 Shahzad A.
"This is an exciting area to work in at Citi! Being part of Transforming a 200+ year-old institution is a once in a lifetime opportunity. This is relatively new work, so not only you can learn new skills and get exposure, but you can play a pivotal role in shaping the Citi of the future."
Data Tooling and Capability Head
Singapore
Featured Career Areas
Saved Jobs
You have no saved jobs
Previously Viewed Jobs
You have no viewed jobs