Capital Transformation VP C13– Governance, Senior Manager ( Hybrid)
New York, New York| O'Fallon, Missouri| Getzville, New York| Tampa, Florida
Job Req ID 23630977
Overview
Citi is undergoing a Transformation to modernize and simplify the bank. We're raising the bar and taking the opportunity to reevaluate the way we do business. This includes fostering a culture of curiosity and excellence and shifting our mindset to be simpler and data driven, making Citi an easier place to work and improving client experience. If you're ready to be at the forefront of Transformation while taking your career to the next level, we invite you to come and join us!
Success Profile
As one of the world's most global banks, Citi gives you the tools to make a difference. Through Transformation, we're building the future of the bank and shaping the banking industry. Citi employs over 220,000 individuals located around the world, encompassing a broad range of teams, roles, cultures and backgrounds. Some of the skills that will make you successful in this role include:
Cross-Functional Collaboration
Credible Challenge
Risk Management
Data and Results Driven
Accountable
Adaptable
Responsibilities
Capital Transformation VP C13– Governance, Senior Manager
As part of Citi's Capital Transformation efforts, Capital Planning is responsible for implementing a defined, integrated, agile, well-controlled, and well-governed end-to-end integrated forecasting approach that drives effective decision making, informs prudent management of the firm's resources, supports our firm wide culture and strategic priorities, and is fully integrated with strategic risk appetite, risk processes, and capital planning. The broader team will focus on building multi-year forecasting processes to enable central decision making and advance existing forecasting capabilities through automation, improved governance, and enhanced controls. The team's activities are focused across the stress continuum, ranging from BAU business planning to stress environments, including CCAR/DFAST. Our capabilities include forecasting balance sheet, P&L, capital capacity and ratios and related measures, such as Risk-Weighted Assets; coordinating associated regulatory submissions; and improving the systems and processes used to perform these activities.
Within this Transformation initiative, the Governance and Controls Project is responsible for the design and implementation of first-line governance requirements over Citi's forecasting and stress testing capabilities, the enhancement of governance and controls over CCAR/DFAST processes, and the shepherding of related milestones and regulatory commitments through internal review and challenge and validation processes.
The Governance Subject Matter Expert (SME) will be a vital member of Citi's Capital Transformation team. The Governance SME will support the Governance and Controls Lead by ensuring that the Governance milestones are executed in an efficient, effective, and controlled manner while facilitating collaboration across the different stakeholders involved. Leveraging risk and controls experience, the Governance SME will help to ensure that industry best practices in planning and stress testing governance are incorporated into project plans and evidenced in milestone closure submissions.
Reporting to the Governance and Controls Lead, the Governance SME will support specific workstreams within the Governance project of Capital Transformation. The SME will oversee one or more workstreams and the associated milestones, deliverables and activities, with project management support provided by an aligned PMO team.
Responsibilities:
Day to day facilitation of Governance project and workstream management success.
Apply risk & controls subject matter expertise to review and challenge activities planned to address Planning Governance milestones, and artifacts submitted to evidence milestone closure
Review, update and suggest revisions to Policies, Standards and Procedures governing quarterly, multi-year and CCAR/DFAST forecasting processes
Support the implementation of Policies, Standards, and Procedures for quarterly multi-year and CCAR/DFAST forecasting
Incorporate lessons learned from implementation of governance requirements for the quarterly multiyear forecasting process and enhance the approach for future quarters
Partner with stakeholders to collect and document artifacts to evidence milestone sustainability and closure
Lead

milestone/deliverable

closure activities, including written narratives and artifact compilation, in conjunction with Accountable Executives, Milestone Owners, workstream leads, first- and second- line of defense stakeholders and Internal Audit.
Liaise with Internal Audit and provide support in fulfilling their requests for information throughout the milestone lifecycle (e.g., kickoff, implementation, pre-closure, validation)
Work in conjunction with and support Governance PMO team in their day-to-day ownership of program delivery.
Coach and support Workstream Leads, stakeholders and partners in identifying, assessing, escalating and resolving issues/impediments.
Assess risks, dependencies and issues to determine and escalate to Finance leadership where appropriate.
Proactively develop and maintain materials that are conducive to initiative, project and workstream meeting agendas, encouraging collaboration, risk/issue resolution and progress towards closure.
Oversee dependency, regulatory Gap and issue mapping relationships to ensure full understanding, facilitate ongoing narrative building to consensus.
Support reporting and informational updates to Program Leads and

stakeholders/sponsors.

Continuously assess the initiative processes to drive consistency, introduce improvements and best practices, as needed.
Collaborate with other SMEs and PMOs to promote an environment conducive to information exchange.
REQUIRED Qualifications:
10+ years of experience in Financial Services industry and/or Financial Planning & Analysis function

4-7 years of experience in g

overnance, risk and controls within Financial Services; second and/or third line of defense experience a plus
FP&A and/or CCAR/stress testing experience preferred
Excellent written communication skills, with ability to develop persuasive narratives explaining how completed

milestones/deliverables

meet regulatory commitments
Track record of success in delivering high quality work in a fast paced and dynamic environment within a heavily matrixed organization
Ability to maintain confidentiality
Detail oriented and organized
Critical thinker and strong analytical skills
Self-starting with the ability to multitask and prioritize.
Excellent quantitative and qualitative skills; able to analyze information, draw conclusions, identify trends and issues, and diagnose root cause of issues
Ability to support cross-functional projects and teams with varied disciplines.
Proven experience in monitoring, reporting and facilitating project progress.
Analytical mindset to resolve issues in a variety of complex situations
A proactive team player who will implement initiatives effectively and motivate others to contribute
Strong communications (written, verbal and interpersonal) skills, including tact, diplomacy, and ability to influence senior executives
Integrity, maturity, dependability, a positive professional attitude
BA/BS IN FINANCIAL AREA
Tampa- FL Salary Range USD 110,090 - 165,130

We are currently working on a hybrid schedule consisting of 2-3 days in office and the remainder remote (specific details depend on location and business group) and may be subject to change. This is not a remote only role. 

-------------------------------------------------

Job Family Group:

Finance

-------------------------------------------------

Job Family:

Fin Solutions Dsgn & Implement

------------------------------------------------------

Time Type:

Full time

------------------------------------------------------

Primary Location:

Long Island City New York United States

------------------------------------------------------

Primary Location Salary Range:

$137,610.00 - $206,420.00

------------------------------------------------------

Citi is an equal opportunity and affirmative action employer.

Qualified applicants will receive consideration without regard to their race, color, religion, sex, sexual orientation, gender identity, national origin, disability, or status as a protected veteran.

Citigroup Inc. and its subsidiaries ("Citi") invite all qualified interested applicants to apply for career opportunities. If you are a person with a disability and need a reasonable accommodation to use our search tools and/or apply for a career opportunity review Accessibility at Citi.

View the "EEO is the Law" poster. View the EEO is the Law Supplement.

View the EEO Policy Statement.

View the Pay Transparency Posting
Join our team
of 220,000+
strong diverse employees

Socially minded employees volunteering in communities across 90 countries

Meaningful career opportunities thanks to a physical presence in over 95 markets
We foster a culture that embraces all individuals and encourages diverse perspectives, where you can make an impact and grow your career. At Citi, we value colleagues that demonstrate high professional standards, a strong sense of integrity and generosity, intellectual curiosity, and rigor. We recognize the importance of owning your career, with the commitment that if you do, we promise to meet you more than half way.
Success Stories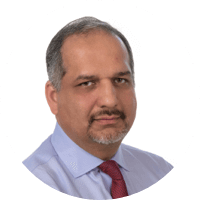 Usman B.
"By joining Transformation, you will be at the center of driving change at Citi. You'll help us lay the foundation to make this a better place to work and do business by implementing sound risk and controls. This team will give you a launchpad of endless opportunities to grow as a professional and challenge yourself while working across various functions."
Risk & Controls Transformation Lead
New York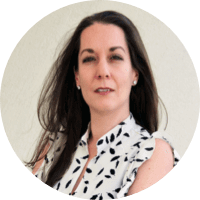 Cynthia D.
"Citi hires people for their potential and not just their experience. This gives people, including myself, the opportunity to try different roles and explore new careers. Transformation at Citi is a new adventure and will challenge how we do things at Citi: with clients, with regulators and with our peers."
Mexico Transformation Head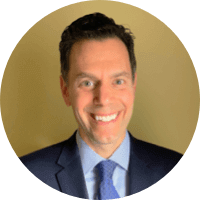 Dan F.
"Data Transformation is a great area to be a part of at Citi. Data is at the heart of our business and ensuring that our data is of good quality with clear ownership is imperative to our success."
Data Operating Model and Governance Program Lead
New York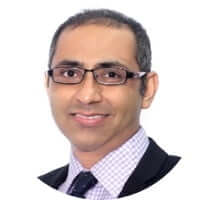 Shahzad A.
"This is an exciting area to work in at Citi! Being part of Transforming a 200+ year-old institution is a once in a lifetime opportunity. This is relatively new work, so not only you can learn new skills and get exposure, but you can play a pivotal role in shaping the Citi of the future."
Data Tooling and Capability Head
Singapore
Featured Career Areas
Saved Jobs
You have no saved jobs
Previously Viewed Jobs
You have no viewed jobs