VP, Transformation Business Analyst
Mumbai, India| Pune, India
Job Req ID 22433616
Overview
Citi is undergoing a Transformation to modernize and simplify the bank. We're raising the bar and taking the opportunity to reevaluate the way we do business. This includes fostering a culture of curiosity and excellence and shifting our mindset to be simpler and data driven, making Citi an easier place to work and improving client experience. If you're ready to be at the forefront of Transformation while taking your career to the next level, we invite you to come and join us!
Success Profile
As one of the world's most global banks, Citi gives you the tools to make a difference. Through Transformation, we're building the future of the bank and shaping the banking industry. Citi employs over 220,000 individuals located around the world, encompassing a broad range of teams, roles, cultures and backgrounds. Some of the skills that will make you successful in this role include:
Cross-Functional Collaboration
Credible Challenge
Risk Management
Data and Results Driven
Accountable
Adaptable
Responsibilities
Citi, the leading global bank, has approximately 200 million customer accounts and does business in more than 160 countries and jurisdictions. Citi provides consumers, corporations, governments and institutions with a broad range of financial products and services, including consumer banking and credit, corporate and investment banking, securities brokerage, transaction services, and wealth management. Our core activities are safeguarding assets, lending money, making payments and accessing the capital markets on behalf of our clients.
Citi's Mission and Value Proposition explains what we do and Citi Leadership Standards explain how we do it. Our mission is to serve as a trusted partner to our clients by responsibly providing financial services that enable growth and economic progress. We strive to earn and maintain our clients' and the public's trust by constantly adhering to the highest ethical standards and making a positive impact on the communities we serve. Our Leadership Standards is a common set of skills and expected behaviors that illustrate how our employees should work every day to be successful and strengthens our ability to execute against our strategic priorities.
Diversity is a key business imperative and a source of strength at Citi. We serve clients from every walk of life, every background and every origin. Our goal is to have our workforce reflect this same diversity at all levels. Citi has made it a priority to foster a culture where the best people want to work, where individuals are promoted based on merit, where we value and demand respect for others and where opportunities to develop are widely available to all.
Description:
As part of PBWM Credit Risk Strategy and Execution (CRSE) function, this role will be part of key strategic initiatives focusing on risk policy, monitoring, oversight process and controls analysis, definition of future state approach for digitization including methodology and requirements for analytics, calculations, dashboards and workflows.  It will also focus on risk oversight process transformation and digitization covering 15+ processes including RAF, Limits, breaches, Policy approvals, performance and policy exceptions, benchmarks etc., across 24 programs.
This role will ensure compliance to all consumer risk framework requirements according to Heightened Standards. This is achieved by performing regular assessment of various consumer risk framework components and identifying enhancement opportunities, quality assurance testing, and independent review / monitoring of key consumer risk processes that impact overall framework compliance. The responsibilities also include issue and exam management framework, holistic policy oversight, framework strategic requirements, and transformation target state alignment with consumer risk framework. This involves partnering with 1st and 2nd lines of defense to better augment our quality assurance process through new use cases to proactively prevent emerging risks from becoming issues resulting in credit losses.
Key Responsibilities:
Analyze and evaluate current business processes, anticipate requirements, and identify areas for transformative improvement.
Lead ongoing reviews of business processes and develop optimization strategies.
Analyze and derive insights from large amounts of complex information, to make informed business decisions.
Articulate the transformative improvements as business requirements analytics, calculations, dashboards and workflows.
Become the subject matter expert (SME) on consumer risk framework, be able to provide educated opinion on how policy and process enhancements within GCB will impact compliance with consumer risk framework and Heightened Standards.
Partner with key stakeholders to enhance Consumer Risk Management Credit Policies (including Standards and Procedures) to address outstanding issues raised by internal risk management and from external regulators, internal & external auditors.
Perform deep-dives, peer reviews, & on the ground support for risk management governance and controls; serve as a subject matter expert and primary point of contact that the organization can leverage for expertise and advice
Act as thought leader in all aspects of governance, risk management and internal controls and work proactively with GCRM colleagues to provide valued and timely consumer risk management services and support
Regularly and effectively communicate with senior stakeholders, both verbally and written, the strategic vision of target state consumer risk framework, as well as progress of path to strong effort.
Provide effective challenge to owners of consumer risk framework processes and partner with them to enhance such processes when required
Enforce consumer independent risk exam and issue management framework, ensuring high quality deliverables to satisfy Internal Audit's requests and issues are being addressed timely.  
Design and perform quality assurance testing of consumer risk compliance with key consumer credit risk policies, processes and procedures
Identify thematic areas of review / analysis of emerging risks and share with key stakeholders
Qualifications:
Bachelor's degree required
Superior communication, presentation, articulation and negotiation skills
Strong analytical, critical thinking, and problem-solving abilities
8+ years of experience preferred in a mix of the following functions: risk management and oversight, strategic consulting, or policy and risk framework;
Experience in consumer / retail credit risk preferred;
Good understanding of industry best practices in risk framework, governance, and oversight process, as well as issue / exam management
Experience in managing complex projects with diverse stakeholder groups
Strong presentation and communication skills, especially in power-point format
Ability to influence senior stakeholders including CROs and MDs
Comfortable with independent review and challenge
Excellent judgment and independent decision-making ability
Strong attention-to-details
-------------------------------------------------

Job Family Group:

Risk Management

-------------------------------------------------

Job Family:

Risk Policy

------------------------------------------------------

Time Type:

Full time

------------------------------------------------------

Citi is an equal opportunity and affirmative action employer.

Qualified applicants will receive consideration without regard to their race, color, religion, sex, sexual orientation, gender identity, national origin, disability, or status as a protected veteran.

Citigroup Inc. and its subsidiaries ("Citi") invite all qualified interested applicants to apply for career opportunities. If you are a person with a disability and need a reasonable accommodation to use our search tools and/or apply for a career opportunity review Accessibility at Citi.

View the "EEO is the Law" poster. View the EEO is the Law Supplement.

View the EEO Policy Statement.

View the Pay Transparency Posting
Join our team
of 220,000+
strong diverse employees

Socially minded employees volunteering in communities across 90 countries

Meaningful career opportunities thanks to a physical presence in over 95 markets
We foster a culture that embraces all individuals and encourages diverse perspectives, where you can make an impact and grow your career. At Citi, we value colleagues that demonstrate high professional standards, a strong sense of integrity and generosity, intellectual curiosity, and rigor. We recognize the importance of owning your career, with the commitment that if you do, we promise to meet you more than half way.
Success Stories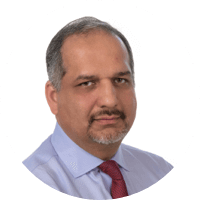 Usman B.
"By joining Transformation, you will be at the center of driving change at Citi. You'll help us lay the foundation to make this a better place to work and do business by implementing sound risk and controls. This team will give you a launchpad of endless opportunities to grow as a professional and challenge yourself while working across various functions."
Risk & Controls Transformation Lead
New York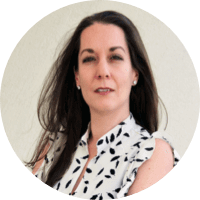 Cynthia D.
"Citi hires people for their potential and not just their experience. This gives people, including myself, the opportunity to try different roles and explore new careers. Transformation at Citi is a new adventure and will challenge how we do things at Citi: with clients, with regulators and with our peers."
Mexico Transformation Head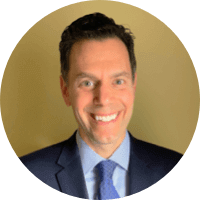 Dan F.
"Data Transformation is a great area to be a part of at Citi. Data is at the heart of our business and ensuring that our data is of good quality with clear ownership is imperative to our success."
Data Operating Model and Governance Program Lead
New York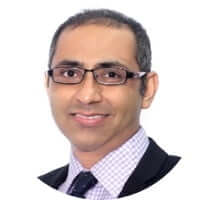 Shahzad A.
"This is an exciting area to work in at Citi! Being part of Transforming a 200+ year-old institution is a once in a lifetime opportunity. This is relatively new work, so not only you can learn new skills and get exposure, but you can play a pivotal role in shaping the Citi of the future."
Data Tooling and Capability Head
Singapore
Featured Career Areas
Saved Jobs
You have no saved jobs
Previously Viewed Jobs
You have no viewed jobs