Controller Data Transformation Lead Analyst – Data Remediation (VP)
Mumbai, India
Job Req ID 23603781
Overview
Citi is undergoing a Transformation to modernize and simplify the bank. We're raising the bar and taking the opportunity to reevaluate the way we do business. This includes fostering a culture of curiosity and excellence and shifting our mindset to be simpler and data driven, making Citi an easier place to work and improving client experience. If you're ready to be at the forefront of Transformation while taking your career to the next level, we invite you to come and join us!
Success Profile
As one of the world's most global banks, Citi gives you the tools to make a difference. Through Transformation, we're building the future of the bank and shaping the banking industry. Citi employs over 220,000 individuals located around the world, encompassing a broad range of teams, roles, cultures and backgrounds. Some of the skills that will make you successful in this role include:
Cross-Functional Collaboration
Credible Challenge
Risk Management
Data and Results Driven
Accountable
Adaptable
Responsibilities
The Controllers Data team is responsible for the implementation of enhancements to Citi's Data Operating Model (DOM) in relation to data consumed or produced by the Controllers organization.  The team is responsible for understanding the concerns of the stakeholders within the Controllers organization relative to data quality and availability to assess required solutions to address those issues ensuring to coordinate closely with both internal and external stakeholders.  They are engaged in efforts to remediate the issues through engagement with resolution teams, bridging the gap between the technology teams and the business teams.  The focus will be to satisfy the data needs of the Controllers organization with data that is high quality and fit for purpose. The Controllers Data team will execute activities in support of Finance Transformation Plan sections for data management and remediation to support data consumption, data production, adjustment reduction and other remediation efforts.
This position will be a lead analyst role within the team who will be responsible for the operationalization of data management standards for data produced and consumed by the Controllers organization.  This role will be involved in supporting the data management implementation including defining requirements, supporting implementation, and facilitating consumption of data.  Additionally, the role will require coordination with stakeholders in the Controllers organization and other stakeholders across Citi. 
The individual in this role will focus on one of the following areas:
Data requirements for data consumed by the Controllers organization, primarily focused on Regulatory Reporting and Books & Records; or
Data remediation for data consumed or produced by the Controllers organization, primarily focused on Regulatory Reporting and Books & Records.
Responsibilities
Coordinate requirements gathering process for the Controllers consumption of data, working closely with functional teams, process owners, product SMEs across Controllers / Finance to understand data needs, including critical data elements, data quality rules, etc.
Assess functional team requirements and

consolidate/standardize

to facilitate conversations with upstream data producers and implementation teams
Facilitate the collection of data issues impacting Controllers consumption of data while taking ownership of ensuring the appropriate routing and remediation of identified issues
Work with groups across Controllership and the wider Finance organization to capture, evaluate, identify synergies and paths of potential remediation for reported data quality issues
Analyze data from multiple sources (e.g. reports, scorecards, diagrams) to validate dimensions and impact of data quality issues
Analyze data to identify data quality issues and correlate those issues with data specifications and quality rules
Support the implementation of data management initiatives across Citi to ensure the needs of Controllers are met and that the data is fit for purpose.
Collaborate with teams across Citi including the Chief Data Office, Technology, and functional teams to conduct data diagnostic efforts, investigate root cause of findings, and present recommended options for solution(s) and remediation
Coordinate with other Finance Data Transformation workstreams (e.g. Governance, Controls) to ensure data remediation efforts or outcomes adhere to Finance Transformation Program project plans and requirements
Contribute to development and maintenance of data lineage, process maps, data concepts and glossaries and own Controllers inventories of issues to catalog, monitor, assess, forecast and report on data quality issue remediation efforts
Facilitate the transition of data consumption from existing models to the enhanced data management framework, including defining consumption points, trusted sources, and technology enablers
Participate in the development of data quality rules and metrics, including dashboards, KPIs, and other measurements of success
Define and implement data domain metrics and an ongoing data remediation process to ensure sustainability of data framework
Facilitate or contribute to status meetings (recurring and ad-hoc) with required stakeholder communities (including senior management) by preparing materials and updates, summarizing issues and risks, defining agreed action items and next steps
Create project artifacts including, but not limited to: business and functional requirements, user acceptance test plans, and operational readiness documents
Minimum Qualifications
Bachelor's degree in Economics, Finance, Accounting, Data Management or related field is required.
5+ years working in the financial services industry, financial data management, or financial data remediation is required
Outstanding analytical, strategic and problem-solving skills with ability to break challenges into component parts
Strong written and verbal communications skills
Strong interpersonal skills, with evidence of working in collaboration across large organizations, including a proactive and 'no surprises' approach in communicating

issues/requests 

Ability to lead and drive change through creative thinking and pragmatism
Ability to manage multiple activities simultaneously and plan / prioritize appropriately
Ability to work with stakeholders to elicit and formally define their requirements
Ability to understand the strategic direction and translate to the delivery of successful results in a complex and cross-functional organization
Strong ability to extract information by questioning, active listening, and interviewing
Proficiency in Microsoft Word, Excel, and PowerPoint
Preferred Qualifications
MBA or other advanced degree is a plus.
Broad experience of Finance or

Operational/Technology

function within Banking organization is preferred
Experience supporting transformation projects and organizational change initiatives a plus
Demonstrated experience working with financial products life cycles and associated data needs preferred
Experience with controller functions, financial books & records, and/or regulatory reporting is a plus
Experience in data governance programs with knowledge of data governance principles and practices is a plus
Practical experience of data management, data remediation, front to back system data flows, data handling, transmission, aggregation and/or data modelling is a plus
Program and project management skills that include both Waterfall and Agile e.g. Scrum is a plus
Skillset Requirements:
Strong relationship management, influencing, negotiation and persuasion skills. Ability to facilitate effective meetings.

Assume responsibility for data integrity, data quality among various internal groups and/or between internal and external sources. Take initiatives, be a self-starter and perform as an integral part of the development team.

Strong exploratory data analysis skills and ability to make analytical, data driven recommendations and solutions.

Functional understanding of IT Delivery and Change management (SDLC)

Ability to prioritize and focus on high impact areas through teamwork and problem-solving skills.

Inquisitiveness and a real passion for continued self-improvement and development of new skills.

Ability to collaborate with various stakeholders to develop deep-dive analyses and innovative solutions that lead to actionable insights

Strong understanding of the importance of data accuracy and integrity, with experience in a data driven role

Good social skills with ability to connect and develop positive partnerships. Strong verbal / written communication skills

Develop recommendations for optimal approaches to resolve data quality issues.

Flexibility to collaborate and consult with peers and colleagues on special projects as assigned and be able to resolve challenges and achieve goals.

Foster a design thinking mindset that is customer centric, and solution focused utilizing a hands-on approach to achieve business unit goals

Partner with SMEs to apply a structured methodology to elicit, organize, and document business level and functional requirements
Experience supporting transformation projects and organizational change initiatives a plus
Demonstrated experience working with financial products life cycles
Experience with controller functions, financial books & records, and/or regulatory reporting is a plus
Experience with data aggregation, lineage, and tracing to resolve data quality issues
-------------------------------------------------

Job Family Group:

Finance

-------------------------------------------------

Job Family:

Balance Sheet Control

------------------------------------------------------

Time Type:

Full time

------------------------------------------------------

Citi is an equal opportunity and affirmative action employer.

Qualified applicants will receive consideration without regard to their race, color, religion, sex, sexual orientation, gender identity, national origin, disability, or status as a protected veteran.

Citigroup Inc. and its subsidiaries ("Citi") invite all qualified interested applicants to apply for career opportunities. If you are a person with a disability and need a reasonable accommodation to use our search tools and/or apply for a career opportunity review Accessibility at Citi.

View the "EEO is the Law" poster. View the EEO is the Law Supplement.

View the EEO Policy Statement.

View the Pay Transparency Posting
Join our team
of 220,000+
strong diverse employees

Socially minded employees volunteering in communities across 90 countries

Meaningful career opportunities thanks to a physical presence in over 95 markets
We foster a culture that embraces all individuals and encourages diverse perspectives, where you can make an impact and grow your career. At Citi, we value colleagues that demonstrate high professional standards, a strong sense of integrity and generosity, intellectual curiosity, and rigor. We recognize the importance of owning your career, with the commitment that if you do, we promise to meet you more than half way.
Success Stories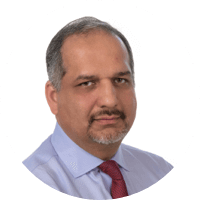 Usman B.
"By joining Transformation, you will be at the center of driving change at Citi. You'll help us lay the foundation to make this a better place to work and do business by implementing sound risk and controls. This team will give you a launchpad of endless opportunities to grow as a professional and challenge yourself while working across various functions."
Risk & Controls Transformation Lead
New York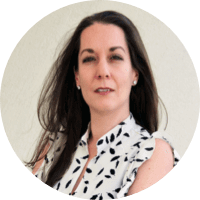 Cynthia D.
"Citi hires people for their potential and not just their experience. This gives people, including myself, the opportunity to try different roles and explore new careers. Transformation at Citi is a new adventure and will challenge how we do things at Citi: with clients, with regulators and with our peers."
Mexico Transformation Head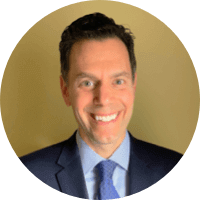 Dan F.
"Data Transformation is a great area to be a part of at Citi. Data is at the heart of our business and ensuring that our data is of good quality with clear ownership is imperative to our success."
Data Operating Model and Governance Program Lead
New York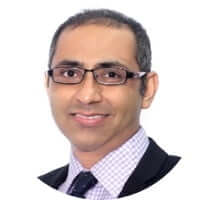 Shahzad A.
"This is an exciting area to work in at Citi! Being part of Transforming a 200+ year-old institution is a once in a lifetime opportunity. This is relatively new work, so not only you can learn new skills and get exposure, but you can play a pivotal role in shaping the Citi of the future."
Data Tooling and Capability Head
Singapore
Featured Career Areas
Saved Jobs
You have no saved jobs
Previously Viewed Jobs
You have no viewed jobs