Business Development, Relationship Manager, Credit Risk Analyst (C11,C12 & C13)
Mumbai, India| Gurgaon, India
Job Req ID 22584140
Overview
Our best-in-class Relationship Managers have a relentless client focus and play a pivotal role in driving Citi's Wealth proposition and strategy. They consistently exceed their client's expectations by being dedicated, passionate and innovative. Our employees are expert relationship builders able to own and respond to the increasingly complex needs of their clients because our clients expect only the very best when it comes to the management of their wealth.
Success Profile
Achiever
Communicator
Proactive
Problem Solver
Personable
Confident
Responsibilities
The Business Development Officer, Relationship Manager & Credit Risk Analyst are seasoned professional roles. Applies in-depth disciplinary knowledge, contributing to the development of new techniques and the improvement of processes and work-flow for the area or function. Integrates subject matter and industry expertise within a defined area. Requires in-depth understanding of how areas collectively integrate within the sub-function as well as coordinate and contribute to the objectives of the function and overall business. Evaluates moderately complex and variable issues with substantial potential impact, where development of an approach/taking of an action involves weighing various alternatives and balancing potentially conflicting situations using multiple sources of information. Requires good analytical skills in order to filter, prioritize and validate potentially complex and dynamic material from multiple sources. Good communication and diplomacy skills are required. Regularly assumes informal/formal leadership role within teams. Involved in coaching and training of new recruits Significant impact in terms of project size, geography, etc. by influencing decisions through advice, counsel and/or facilitating services to others in area of specialization. Work and performance of all teams in the area are directly affected by the performance of the individual.

Responsibilities:
Utilize all possible channels to source quality new-to-bank clients with potential to generate business across lending, treasury, capital markets, cash management products.
Responsible for the entire process of new client acquisition from identifying prospects, delivering customized financial service solutions to completing facility availment.
Analyze market trends and market size by integrating analytical skills and knowledge of data analysis tools and methodologies.
Facilitate client on-boarding process by resolving operations and service issues that may arise.
Work on preparing credit assessments and monitoring risk issues by liaising with clients on any document deficiency or requests for more information.
Prepare client presentations for senior management.
Ensure all KYC and AML as well as other compliance norms are strictly adhered to.
Follow up with clients on offer acceptance and confirm the facility is successfully availed.
Maintain knowledge of industry and competitive landscape.
Appropriately assess risk when business decisions are made, demonstrating particular consideration for the firm's reputation and safeguarding Citigroup, its clients and assets, by driving compliance with applicable laws, rules and regulations, adhering to Policy, applying sound ethical judgment regarding personal behavior, conduct and business practices, and escalating, managing and reporting control issues with transparency.

Qualifications:
Bachelor's degree in finance, economics, commerce, engineering or related disciplines
5-8 years relevant commercial banking experience
Good record of proactively building relationships with product and credit review/approval partners

Education:
Bachelors/University degree or equivalent experience

This job description provides a high-level review of the types of work performed. Other job-related duties may be assigned as required.

-------------------------------------------------

Job Family Group:

Commercial and Business Sales

-------------------------------------------------

Job Family:

Commercial Business Development

------------------------------------------------------

Time Type:

Full time

------------------------------------------------------

Citi is an equal opportunity and affirmative action employer.

Qualified applicants will receive consideration without regard to their race, color, religion, sex, sexual orientation, gender identity, national origin, disability, or status as a protected veteran.

Citigroup Inc. and its subsidiaries ("Citi") invite all qualified interested applicants to apply for career opportunities. If you are a person with a disability and need a reasonable accommodation to use our search tools and/or apply for a career opportunity review Accessibility at Citi.

View the "EEO is the Law" poster. View the EEO is the Law Supplement.

View the EEO Policy Statement.

View the Pay Transparency Posting
Join our team
of 220,000+
strong diverse employees

Socially minded employees volunteering in communities across 90 countries

Meaningful career opportunities thanks to a physical presence in over 95 markets
We foster a culture that embraces all individuals and encourages diverse perspectives, where you can make an impact and grow your career. At Citi, we value colleagues that demonstrate high professional standards, a strong sense of integrity and generosity, intellectual curiosity, and rigor. We recognize the importance of owning your career, with the commitment that if you do, we promise to meet you more than half way.
Spotlight: Relationship Manager Values
Spotlight: Relationship Manager Values
Success Stories
Get inspired and hear what employees who started their careers in Relationship Manager have to say about Citi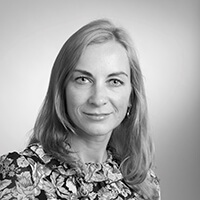 Irina
Senior Vice President, Sales Team Leader, CPC Relationship Manager
Tenure at Citi: Just over 7 years
Learn more
How did you begin a career as a RM?
I always loved working with people and helping them to solve their issues. I focused on this when choosing my career . I wanted exposure to clients and to be responsible for managing relationships with them. Before Citi, I was managing relationships for institutional clients. When an opportunity arose to become the relationship manager for individuals here, I didn't hesitate. This role feels more personal, more energetic and more proactive than being a relationship manager for pension funds.
What does your day-to-day job entail and what do you like most about it?
Every client is different, their needs are different and the solutions I offer to each of them are different. My job consists of providing my clients with the investment solutions that are in line with their risk-return objectives. I also manage a team of relationship managers and make sure that they deliver the best value for their clients every single day. The beauty of my job is that every day is absolutely different and I love it.
What do you enjoy most about your role?
I love the drive, energy and freedom to do my work the way I want and deliver results my way. I love working with clients who are driven, successful and ambitious. I love my job because it makes me a better version of myself and gives a deep sense of fulfillment.
What skills have you gained as part of your job?
You have to be an excellent communicator and a good listener. You have to be empathetic, flexible, adaptable, curious, determined, energetic and passionate.
What advice would you give to someone looking to become a RM?
Love working with people. Remain calm and optimistic no matter what, be ready to accept mistakes and learn from them, and be proactive and focus on building trust with your clients. When you have trust, the rest will unfold naturally.
What makes Citi a good place to work?
When you start working here, you will never want to leave. Citi is more than just an employer; it's family. The people you work with will make you feel at home. In addition, Citi invests heavily in its employees and organizes a wide range of international programs to make sure its people are well-developed and motivated.
Do you take part in any volunteering or special programs?
I love motivating and inspiring people. Outside of my work for Citi, I am a qualified life coach. I combine my passion for inspiration with my coaching skills, and I now run monthly "Happiness Booster" sessions for women in our business. I am also a regional ambassador for "Forward Compatibility" and run regular workshops to promote continuous self-development and growth.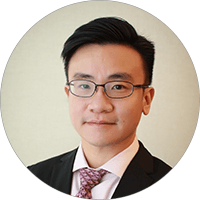 Timothy
Relationship Manager
Tenure at Citi: Citi: 11 years
Learn more
How did you begin a career as a RM?
I started as an auditor but soon felt the daily activities of the job didn't fit my personality. A friend suggested I consider the role of a relationship manager in personal banking since I tend to enjoy dealing with people.
What does your day-to-day job entail and what do you like most about it?
My daily activities normally start with meetings with asset class specialists about the markets. Then I move on to discussions with clients on the phone or over a meal. I like being able to find the right match and balance between my clients' needs and the financial markets.
What do you enjoy most about your role?
I enjoy talking to my clients about themselves. Learning about how they first started out as budding entrepreneurs and junior executives or professionals. Hearing about the journey that's taken them so far. Their success not only helps me better understand them as unique individuals but is also inspiring. It motivates me to achieve the same for myself.
What skills have you gained as part of your job?
Patience and understanding. Not so much with market timing but more so with the many different personalities I work with in our industry.
What advice would you give to someone looking to become a RM?
You don't need to be the most charismatic and sociable individual to succeed as a RM. That could be a bit of a misconception. It's more important that you have the tenacity to pick yourself up again and again when you fail because you will likely hit many frustrating roadblocks along the way.
What makes Citi a good place to work?
The people.
Do you take part in any volunteering or special programs?
As part of Citi, I've participated in a community program to help teach kids with learning disabilities.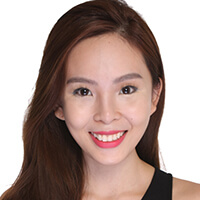 Wang
Relationship Manager
Tenure at Citi: 9 years
Learn more
How did you begin a career as a RM?
I started as a banking associate for service. I went through two years of rotations as a cash teller, greeter, service banker and a service relationship manager. Eventually, I chose to move to sales. It was a smooth and easy transition for me because I knew Citi's culture, system and client-facing style. I was a personal banker for one year. Then I became a relationship manager for three years. Today I am a private client relationship manager.
What does your day-to-day job entail and what do you like most about it?
My typical day starts with a morning huddle – we have scheduled days for treasury, investments and insurance updates every week. After the huddles I will sit down and plan my day. I jot down all the things I have to complete and prioritize them depending on their urgency and importance. I will usually have 2-3 appointments arranged daily. I touch base with all my clients frequently to update them on the markets and their portfolios. I really like winning each pitch and the sense of accomplishment with the closing of each transaction.
What do you enjoy most about your role?
The trust and relationship established between clients and myself.
What skills have you gained as part of your job?
The ability to communicate well. Every meeting with the client is very precious and I have to learn to convey complex information in a professional and jargon-free manner. That means tailoring my communication style is extremely important. Over the years, I have learned how to communicate differently to different groups of clients in order to gain their trust. I take pride in delivering a well-structured, accurate and clear proposition.
What advice would you give to someone looking to become a RM?
A relationship manger role has a very steep learning curve. The market is constantly changing and client demands and expectations are increasing. You need to be ready to invest time to understand the markets and establish relationships with hundreds of clients – convincing them to buy into your ideas. It takes a lot of effort, time and perseverance, and the most challenging part of the job is to deal with countless rejections and learning how to overcome them.
What makes Citi a good place to work?
It's not a cutthroat environment, so we respect each other's client lists – which means you can focus on the real important things in the daily job. Citi's attractive compensation package and rewarding benefits are strong factors for me as well.
Featured Career Areas
Saved Jobs
You have no saved jobs
Previously Viewed Jobs
You have no viewed jobs