Audit Manager (VP) - Data Transformation (Hybrid)
Mississauga, Canada
Job Type: Hybrid
Job Req ID 23709825
Overview
Citi is undergoing a Transformation to modernize and simplify the bank. We're raising the bar and taking the opportunity to reevaluate the way we do business. This includes fostering a culture of curiosity and excellence and shifting our mindset to be simpler and data driven, making Citi an easier place to work and improving client experience. If you're ready to be at the forefront of Transformation while taking your career to the next level, we invite you to come and join us!
Success Profile
As one of the world's most global banks, Citi gives you the tools to make a difference. Through Transformation, we're building the future of the bank and shaping the banking industry. Citi employs over 220,000 individuals located around the world, encompassing a broad range of teams, roles, cultures and backgrounds. Some of the skills that will make you successful in this role include:
Cross-Functional Collaboration
Credible Challenge
Risk Management
Data and Results Driven
Accountable
Adaptable
Responsibilities
The Audit Manager is an intermediate level role responsible for performing moderately complex audits and assessments of Citi's risk and control environments in coordination with the Audit team. The overall objective is to utilize in-depth subject matter expertise to ensure that the firm meets audit standards and regulations and to work with business leaders to determine solutions for emerging issues.
The Audit Manager – Data Transformation delivers the Data Quality audit plan, providing independent third-line assurance with a focus on validation of Consent Order and Citi Transformation Activities that the end-to-end Data Quality processes at Citi have been properly understood, assessed and mitigated via first line programs and second line assurance activities. Must have mastered ability to MULTITASK. May require managing 2-3 engagements in tandem.
Develops and executes (and ongoing updates) a robust Data Quality audit plan, with focus on issue validation of Consent Order and Citi Transformation activities, by reviewable entity by assigned area, that provides thorough, risk based coverage (including issue validation for regulatory and audit issues) for addressing Data Quality risks across Citi, in accordance with Internal Audit standards, relevant government statutes and regulations and Citigroup and Citibank policies.
Responsibilities:
Consistently develop, execute and deliver audit reports in a timely manner, in accordance with Internal Audit and Regulatory standards

Review and approve the Business Monitoring Quarterly summary and serve as lead reviewer for all reviews

Collaborate with teams across the business and determine impact on overall control environment and audit approach

Manage audit activities for a component of a product line, function, or legal entity at the regional or country level

Advise the business on change initiatives, while advancing integrated auditing concepts and technology adoption

Recommend interventions to issues, propose solutions for risk and control problems, partner with Directors and Managing Directors to develop approaches for broader corporate issues

Apply in-depth understanding of Internal Audit standards, policies and regulations to a specific product or function area Qualifications:

Appropriately assess risk when business decisions are made, demonstrating particular consideration for the firm's reputation and safeguarding Citigroup, its clients and assets, by driving compliance with applicable laws, rules and regulations, adhering to Policy, applying sound ethical judgment regarding personal behavior, conduct and business practices, and escalating, managing and reporting control issues with transparency.
Qualifications:
Suitable, relevant experience managing Audit and Data Transformation validations

Related certifications (CPA, ACA, CFA, CIA, CISA or similar) preferred

Effective comprehension of business side of audit function and DATA subject matter expertise

Effective verbal, written and negotiation skills

Effective project management skills

Effective influencing and relationship management skills

Demonstrated ability to remain unbiased in a diverse working environment
Education:
Bachelor's/University degree, Master's degree preferred
This job description provides a high-level review of the types of work performed. Other job-related duties may be assigned as required.

#NAMInternalaudit

-------------------------------------------------

Job Family Group:

Internal Audit

-------------------------------------------------

Job Family:

Audit

------------------------------------------------------

Time Type:

Full time

------------------------------------------------------

Citi is an equal opportunity and affirmative action employer.

Qualified applicants will receive consideration without regard to their race, color, religion, sex, sexual orientation, gender identity, national origin, disability, or status as a protected veteran.

Citigroup Inc. and its subsidiaries ("Citi") invite all qualified interested applicants to apply for career opportunities. If you are a person with a disability and need a reasonable accommodation to use our search tools and/or apply for a career opportunity review Accessibility at Citi.

View the "EEO is the Law" poster. View the EEO is the Law Supplement.

View the EEO Policy Statement.

View the Pay Transparency Posting
Success Stories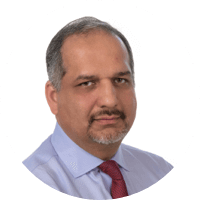 "By joining Transformation, you will be at the center of driving change at Citi. You'll help us lay the foundation to make this a better place to work and do business by implementing sound risk and controls. This team will give you a launchpad of endless opportunities to grow as a professional and challenge yourself while working across various functions."
Usman B.
Risk & Controls Transformation Lead
New York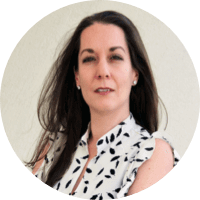 "Citi hires people for their potential and not just their experience. This gives people, including myself, the opportunity to try different roles and explore new careers. Transformation at Citi is a new adventure and will challenge how we do things at Citi: with clients, with regulators and with our peers."
Cynthia D.
Mexico Transformation Head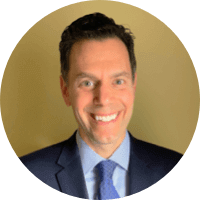 "Data Transformation is a great area to be a part of at Citi. Data is at the heart of our business and ensuring that our data is of good quality with clear ownership is imperative to our success."
Dan F.
Data Operating Model and Governance Program Lead
New York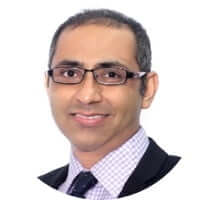 "This is an exciting area to work in at Citi! Being part of Transforming a 200+ year-old institution is a once in a lifetime opportunity. This is relatively new work, so not only you can learn new skills and get exposure, but you can play a pivotal role in shaping the Citi of the future."
Shahzad A.
Data Tooling and Capability Head
Singapore
Featured Career Areas
Saved Jobs
You have no saved jobs
Previously Viewed Jobs
You have no viewed jobs