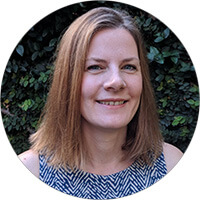 Lucie
AML Compliance Risk Management Officer
Tenure at Citi: 3 years
How does your role/department impact the larger organization?
AML Compliance Risk Management touches all business lines, including our retail and institutional franchises, markets, and operations. Our team acts as a guide for the business to support their goals while complying with their global and local AML obligations.
How did you begin a career in Compliance/AML?
I fell into AML when I was working for another financial institution as a support person for a Relationship Manager, which included KYC support. Very quickly the KYC/AML component took over the role, and I decided to develop my expertise in AML by obtaining formal AML qualifications (ACAMS, AFMA AML/CTF diploma).
What does your day-to-day job entail and what do you like most about it?
There is a lot of variety as I have an advisory role, which essentially means that I provide advice to the business on ML/TF/sanctions risks in connection to what they do. We sit on many governance meetings held by various business lines, and also have business meetings on a specific client or product where AML oversight is required. Our function also reviews a lot of documents, including KYC escalations, policies, and procedural documents, and any exception to these must be approved by our team.
What do you enjoy most about your role?
I really enjoy the variety in the role and the fact we have so many internal stakeholders. There are lots of opportunities to learn about banking products and operations.
What skill set does someone working in this kind of area need?
Technical knowledge of the AML regulatory and risks environment and understanding how payments/banking products work is essential. Good analytical and writing skills are also important, as we write and review a lot of data and documents. I find it valuable to be inquisitive – part of our job is to ask a lot of questions to understand what you are being asked to provide advice on. Finally, creating positive relationships with stakeholders is beneficial, as we need to engage, challenge, and develop a sense of trust with the business to achieve a true partnership.
What advice would you give to someone looking to break into a career in AML?
The AML sector is a competitive one, as it is in high demand as more focus is placed on AML compliance. Having AML-related qualifications such as the ACAMS certification, qualifications in financial crimes or AML helps.
Where can a career at Citi take you?
As Citi is global bank, it is possible to transfer to other roles in our regional hubs or even at global head office in the US!
What makes Citi a good place to work?
What I like about working at Citi is the fast-paced environment; there is always something going on. Citi offers me flexibility and is supportive of my work-life balance. I also like the little perks such as company discounts and the free gym!