MD - Global Trade Client Experience & EMEA Trade Operations Head - London
London, United Kingdom
Job ID 20233591
Overview
Acting as the functional heart of our business, Operations makes everything work on time and on target, in a world that demands lightning-fast transaction speeds, pinpoints execution accuracy and full visibility. It ensures global transactions flow smoothly around the clock, wherever we do business. Without it, the daily clearance, settlement and execution of a trillion dollars' worth of trades and the weekly movement of tens of billions of dollars in dozens of world currencies would come to a complete standstill.
Success Profile
You'll have strong communication, planning and organizational skills which will benefit you and the team. Our teams need individuals who can research, process, and interpret large amounts of information everyday which will allow you to make ethical decisions with integrity
Analytical
Adaptable
Logical
Quick-thinking
Multi-tasker
Efficient
Responsibilities
EMEA Trade Operations Head and Global Trade Client Experience Head  (supporting Trade Finance and Trade Services products)
Business Overview:
Treasury and Trade Solutions (TTS) franchise provides Cash Management and Trade to financial institutions and Corporate Clients around the world. With a global network spanning 100+ countries, we are uniquely qualified to service clients with local and cross-border interests and provide integrated reporting and management. Those areas offer a broad range of Cash Management, Treasury and Trade. Our global platform is unique in the industry for its reach, interoperability and flexibility. It provides clients with timely, accurate information and dynamic, web-based tools to effectively manage their portfolios, financial positions, and working capital and supply chain around the world. Combined with a worldwide network of dedicated and experienced transaction services professionals, Citi Treasury & Trade Solutions is well suited to serve clients anywhere they do their business.
Within TTS, the Trade Finance Business perhaps carries the mantle of being one of the more complex, with strong elements of Credit, Risk, Compliance & FX – apart from Core Trade technicalities in terms of Legal requirements and International Trade Guidelines governing Cross-Border Trade. This includes Trade Services component, which today carries the largest proportion by effort and resources to support our business globally. Citi continues to push hard to digitize transactions and change the paradigms to reduce Manual Touch Points (MTPs) for Client Experience Improvement, Risk Mitigation & Efficiency.
Purpose:
Global Trade Client Experience Head (supporting all Trade Finance and Trade Services products):
To Support Our Trade Clients on Proactive asks that are unique to our Business requiring a high level of Interaction and handholding during the Transaction Life cycle itself.

To be the Global Lead for this Function – with Direct Ownership of Trade Client Experience Leads across ALL Regions

To Work closely with Global Trade Sales Head on aligning the Sales and Service strategy for Trade Globally

Trade Services is inclusive of non-funded products like Open Account, Documentary Collections etc.
Key Responsibilities:
Strategic Way Forward – Change Paradigm – From "Service to Fulfilment". Change the culture in Trade Client Experience Teams to provide Best Service to our Clients at all times.

Restructure the Organization – taking Direct responsibility for Global and Regional Leads – and Teams in CSCs driving the Trade Client Experience agenda.

Set the Technology Platform strategy for Trade Client Experience and Query Logging and Monitoring, in conjunction with Product and Technology Leads.

Take full ownership of VOC for Trade Globally – both Pulse and Annual Decision Maker Surveys – with a view to show strong Positive improvement on both – Response Rates – and the VOC Scores.

Set up a Robust and Reliable Global Client@Risk Program and Cadence for Global Trade – clearly identifying Client Names who are Potentially at Risk – or need to be Watched Closely. Also Own actions to be taken to remediate their concerns to get them off these C@R and Watch Lists.

Lead an aggressive plan to reduce client queries by 20% over the next two years.
EMEA Trade Operations Head (supporting all Trade Finance and Trade Services products):
The job is responsible for providing the strategic direction for Trade Finance Operations & Trade Service activities for EMEA and monitor execution on planned strategies. The position oversees diverse and cross-discipline activities that include but not limited to Trade transaction processing, customer service, implementations, vendor oversight, accounting, back office controls, financials and allocations, transition planning, and processes reengineering and centralization.  
The role is part of the TTS Client Operations Leadership team, TTS EMEA Trade Leadership team and responsible for strategic transformation, client experience and day-to-day operations of EMEA Trade Ops. The EMEA Trade business is the largest region in terms of volumes, revenue and assets held. The region includes 40 countries where operations have a presence and is supported by offshore processing locations. The function supports a large client base with an operating budget of $25 million and excess of 400 direct staff (and excess of 400 supporting from offshore processing locations). The leader must collaborate with peers, regional product partners in designing and implementing initiatives to improve client satisfaction, operational efficiency, risk & control and team effectiveness. The function is expected to actively manage regulatory risk, interact with regulators FCA/PRA) as required and represent Citi in external forums. The function is also expected to actively participate in the development of the business and driving client solutions. Emerging priorities include the need to embed digital channels, support new tax efficient business models, rollout standard operating platforms and improve turnaround times.
Key Responsibilities:
Deliver Operations capabilities to EMEA Trade
Play the Lead Operations Role – fully responsible to Global Trade Business and Operations Heads on the multi-year global Trade Transformation program delivering Target Operating Model (Centralization, Standardization of processes, Client Segmentation/Service) and Operational efficiencies through technology (OCR,Next Gen, Platform rationalization etc.)

Coordinate the Trade Ops Technology Budget with Product and delivery of Book of Work with Technology.

Conduct reviews for platform rationalization with Product and Technology.

Participate in monthly financial and business reviews

Develop new processing capabilities

Interact with Operations, Product and Technology Support teams to address operational and technical issues

Lead continual process re-engineering efforts, efficiency management, quality improvement and cost optimization

Support and work together with peers, the Regional Operations Heads as they roll out critical Global programs e.g. FATCA, AML Standards, Genesis, Compliance Feedback Loop, In-Business Control Quality Assurance process.

Collaborate with the global team to constantly identify opportunities to increase volume and efficiency; maximize productivity; and improve service quality and delivery

Working together with key stakeholders to support Operations audits and Regulatory Exams/Reviews.

Support policy formulation and planning and significant contribution to future strategy of TTS  Client Operations

Working very closely with TTS Innovation Lab and new Fintech vendors in development of transformational digital solutions
Qualifications
Knowledge and Experience:
• The role requires thoughtful and progressive leadership with an ability to communicate effectively and constructively at all levels.
• Outstanding relationship skills - ability to partner and work collaboratively with all groups, developing productive and trusted relationships, and advisory with business leaders and with TTS Global team colleagues both regionally and globally.
• Strategic thinking and planning - significant time will be dedicated to forging strategic alliances, cultivating relationships and contributing value to business reviews.
• Analysis and decision making - able to identify and understand the primary issues, problems and opportunities and develop appropriate solutions.
• Able to influence at all levels without formal reporting lines
• Self-starter - positive, energetic and able to prioritize appropriately and act decisively.
• 15+ years of experience in managing people, processes and clients
• Bachelor's Degree in related field or equivalent in experience
• 5+ years Client Delivery/Operations Management experience, particularly in a manager of managers role
• Project management/execution and delivery experience. Experience in delivering results and meeting financial plans
• Reasonable knowledge of TTS organization and products.
• Successful experience in managing transformation, reengineering and centralization of Branch operations processes in one or various processing centres.
• Proven track record of successfully streamlining processes and outsourcing to offshore vendors  and other Citi sites
• Strong interpersonal/relationship and influence skills
• Demonstrated ability to measurably improve cycle time and overall efficiency
• Demonstrated ability to improve satisfaction levels of business partners w/quality of service/delivery
• Ability to develop and sustain positive business partnerships that share client, market, and business accountability
• Ability to influence organizational change
• Exceptional organization and process management ability
• Customer orientation with a commitment to quality
Education Level
Bachelor's Degree / MBA/CPA preferred
Primary Location : London
Schedule : Full Time
-------------------------------------------------
Job Family Group:
Operations - Transaction Services
-------------------------------------------------
Job Family:
Cash Management
------------------------------------------------------
Time Type:
------------------------------------------------------
Citi is an equal opportunity and affirmative action employer.
Qualified applicants will receive consideration without regard to their race, color, religion, sex, sexual orientation, gender identity, national origin, disability, or status as a protected veteran.
Citigroup Inc. and its subsidiaries ("Citi") invite all qualified interested applicants to apply for career opportunities. If you are a person with a disability and need a reasonable accommodation to use our search tools and/or apply for a career opportunity review Accessibility at Citi.
View the "EEO is the Law" poster. View the EEO is the Law Supplement.
View the EEO Policy Statement.
View the Pay Transparency Posting
Join our team
of 200,000+
strong diverse employees

Socially minded employees volunteering in communities across 90 countries

Meaningful career opportunities thanks to a physical presence in over 98 markets
We foster a culture that embraces all individuals and encourages diverse perspectives, where you can make an impact and grow your career. At Citi, we value colleagues that demonstrate high professional standards, a strong sense of integrity and generosity, intellectual curiosity, and rigor. We recognize the importance of owning your career, with the commitment that if you do, we promise to meet you more than half way.
Success Stories
Get inspired and hear what employees who started their careers in Operations have to say about Citi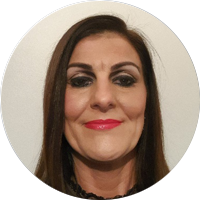 Fiona
Cash and Trade processing Group Manager (SVP)
Length Working at Citi: 12 years
Learn more
What do you do at Citi?
I am responsible for the oversight and BAU of the various functions we have within FX, Confirmations, Settlements and Post Settlements. We service the Global FX/MM/Options Businesses across multiple Legal Vehicles. My main area of focus is Risk and Control and People Development.
How does your role/department impact the larger organization?
FX is a key partner to the various Products Citi support and we are key to the liquidity in the Global Markets.
How did you begin a career in your field?
Having worked in a Cash Office, and then in a Bank, I enjoyed Financial Services and that led me to Citi.
What does your day-to-day job entail and what do you like most about it?
My day is always busy between calls, dealing with queries from staff, our internal partners and often from the clients we support. I spend a lot of time focusing on Risk and Control, given the high volumes of transactions we do on a daily basis.
What is the best part about your work environment?
The teamwork and comradery we have within FX. We work hard but we have fun while we do it.
What do you enjoy most about your role?
For me it is the people I work with, they are a very talented, dedicated group who work collectively to achieve our goals. They are the reason I have remained in FX for so long.
What skill set does someone working in this kind of area need?
Ability to communicate effectively, teamwork, attention to detail, client service skills, adaptability and resilience.
What advice would you give to someone looking to break into a career in your field?
Be prepared to work hard and adapt to change.
Where can a career at Citi take you?
A career in Citi can take you wherever you want to go if you are prepared to work hard and take on roles/tasks that take you from your comfort zone.
What makes Citi a good place to work?
Citi has great benefits but more importantly a great community and people to work with.
Define what success means to you.
For me feeling like you have made a difference and achieved something at the end of each day.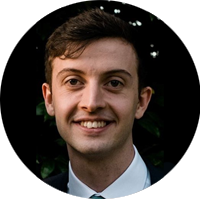 Gareth
KYC Analyst
Length Working at Citi: 1 Year
Learn more
What do you do at Citi?
I work for the KYC (Know Your Client) team which is part of the Information Services Group, which provides services to Citi's institutional client base. KYC is primarily concerned with keeping the bank safe from the risk of money laundering and reputational risk, in tandem with meeting the requirements of our regulators. My role focuses primarily in the "refresh" department which ensures that client data is appropriately kept up to date in accordance with internal Citi policy and in-line with regulatory changes, but I am also part of remediation projects within the broader KYC sphere.
How does your role/department impact the larger organization?
My role sits closely between the investor sales department who manage client relationships, obtaining relevant regulatory information; and AML/compliance advisory teams who are at the forefront of mitigating business risk. Our role engages with a variety of stakeholders including our clients – by conducting due diligence, we can minimize the administrative burden for our whilst satisfying all necessary regulatory requirements across multiple jurisdictions.
How did you begin a career in your field?
My Master's program focused largely on the legal contexts that multinational firms encounter and the challenges in navigating this. Major regulatory changes are defining features of the regulatory landscape Citi is a part of.
What does your day-to-day job entail and what do you like most about it?
My current role is very cross-disciplinary and no two days are the same. We liaise within our team, adhering to the processes of our department, receiving advisement from compliance/AML teams, engaging with data management teams and investor sales. My team is often a part of training for and implementing regulatory changes from across the world.
What is the best part about your work environment?
Collaboration , focus on innovation and the cross-disciplinary nature of my role makes no two days the same, and constantly shows the progression of the firm to meet client needs.
What do you enjoy most about your role?
Things are constantly changing. KYC is a very dynamic role, as regulatory requirements adapt and change, we as an organization must adapt with them. These changes allow people of all levels to be a part of innovating and streamlining our processes to be a more efficient and effective, all in the interest of providing the best experience for our clients.
What skill set does someone working in this kind of area need?
Attention to detail, a willingness to adapt and commitment to delivering results. Anyone who is dedicated and focused would fit well into this ever-changing department.
What advice would you give to someone looking to break into a career in your field?
The best thing you can have in your early career is have a good attitude and an eagerness to learn. The steepest learning curve comes at the beginning, so your approach to the challenges is what will aid you in navigating the early days.
Where can a career at Citi take you?
The sky truly is the limit. A career with Citi is dependent on the interests and ambitions of the candidate. If you have the drive to progress or your interests expand across different departments, Citi is an excellent place to facilitate this growth and movement.
What makes Citi a good place to work?
The truly global nature of my day-to-day is exciting, I can be communicating with Hong Kong in the morning, Germany in the middle of the day and New York in the afternoon. All of this makes you feel part of a bigger picture which is oriented towards gaining the best results for Citi's clients. Additionally, Citi is very committed to the growth and development of their workforce, I have been with Citi for 1 year and have completed the first level of the Chartered Institute of Securities and Investment exams, and I am scheduled to complete the next level exams later in 2020.
Define what success means to you
Success is multi-faceted, for me, success is the balance of pursuing excellence in your daily role, with the drive and commitment to progress in the business.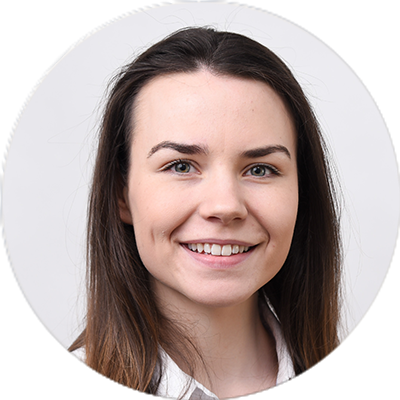 Liadáin
Middle Office Operations – Risk, Compliance and Governance Analyst
Length Working at Citi: 2 Years
Learn more
What do you do at Citi?
I work in the Over The Counter Trades Middle Office department which forms part of the Middle Office Operations group within the wider Security & Issuer Services division. My role within the department is to help manage and coordinate all initiatives that impact the functional teams from an operational risk, compliance and governance perspective. These tasks include, but are not limited to, audit preparation (internal, SOC1, client), due diligence visits, End User Computing management, issue / cap closures and procedural updates. I ensure the department's control framework and associated documentation is to a high standard.
How does your role/department impact the larger organization?
Citi's clients, predominantly large Asset Managers, outsource a number of middle and back office services to Citi for any Over The Counter Trades Derivatives holdings within their portfolios. My principal responsibility is to ensure the department's control framework and associated documentation is to a high standard.
How did you begin a career in your field?
I came through Citi's Graduate Programme. After 18 months working at Citi, I applied internally for the role in the Over The Counter Trades Middle Office department.
What is the best part about your work environment?
Citi has a positive working environment that encourages employees to progress and grow within Citi. You are encouraged to apply yourself outside of your day to day role, to communicate and collaborate on projects with other teams. Citi recognizes you for your hard work with Citi Awards and Recognitions.
What do you enjoy most about your role?
There is a great degree of teamwork and communication within my team. We are encouraged to be innovative and express all our ideas no matter how small so we can always be the best for our clients.
What skill set does someone working in this kind of area need?
Understanding of a wide range of derivatives instruments and financial services. Excellent written and oral communication and a strong background in Risk and Control.
What advice would you give to someone looking to break into a career in your field?
The best way someone can learn is learning from others, broadening your knowledge, putting yourself out of your comfort zone and doing the best you can each day. Always look for new ways you can upskill no matter how small. The ones who succeed are the ones who challenge themselves day in, day out to learn something new. Your enthusiasm and attitude to learn and succeed will be valuable for any department. In summary, you must have the right attitude to make it happen.
Where can a career at Citi take you?
Starting your career in Citi at entry level, you have the opportunity to discover and shadow many different roles and departments that you may find better suited to you then you were previously aware of. As Citi is a global bank, you have the possibility to apply internally to another role globally.
What makes Citi a good place to work?
Citi values employee's professional growth. Employees are encouraged to be innovative and to express ideas to management or through an idea databases. Citi recognizes you for your hard work and for taking on projects or applying yourself outside of your day to day role. I received 2 Citi awards and recognitions all within my first year at Citi. Taking on projects outside of your daily role not only expands your network but also your skills and experience.
Define what success means to you
Doing the best you can in every task each day.
Benefits
Citi offers a variety of benefits and resources to help you live well. Use them to invest in yourself, including your health, future, and well-being. Living well is about more than good physical health. It's about your financial well-being, too. That's why we offer a variety of resources to help you save and be well in all aspects of your life.
Healthcare

Your Citi health benefits are a valuable part of the rewards of working at Citi. Specific coverage varies by country.

Insurance

Citi provides a basic level of life insurance coverage, as well as the opportunity to enroll in additional coverage.

Retirement Savings

Citi's retirement programs enable you to make a plan for retirement and support you in achieving your savings goals.

Well-being

Your Citi benefits include programs intended to help you improve your health and reduce healthcare costs.
Saved Jobs
You have no saved jobs
Previously Viewed Jobs
You have no viewed jobs