Managing Director - Global Head of Futures, Clearing & FX Prime Brokerage Operations
London, United Kingdom| Tampa, Florida| New York, New York
Job Req ID 22562359
Overview
Acting as the functional heart of our business, Operations makes everything work on time and on target, in a world that demands lightning-fast transaction speeds, pinpoints execution accuracy and full visibility. It ensures global transactions flow smoothly around the clock, wherever we do business. Without it, the daily clearance, settlement and execution of a trillion dollars' worth of trades and the weekly movement of tens of billions of dollars in dozens of world currencies would come to a complete standstill.
Success Profile
You'll have strong communication, planning and organizational skills which will benefit you and the team. Our teams need individuals who can research, process, and interpret large amounts of information everyday which will allow you to make ethical decisions with integrity
Analytical
Adaptable
Logical
Quick-thinking
Multi-tasker
Efficient
Responsibilities
Market Operations and Operations Technology represents the evolution and transformation of both Operations, and Technology, in the Finance Industry which creates a uniqueness about how we deliver our products and solutions.  We take pride and are passionate about our People and our culture.  We are invested in you, your experiences, development, and in building a successful career for you at Citibank.  We are modernizing everything we do; allowing flexibility and creating an exciting environment which encourages diversity of thought and inclusion. 
We are a dynamic, global and diverse Organisation, with a presence in over 60 Countries; covering all post execution Operations teams including product aligned Middle Office groups, Settlements, Margin, Asset Servicing, Listed Derivative, Clearing & Commodities Operations. We support an extensive range of Capital Markets products and services including Fixed Income (FX, Rates, Credit, Muni, Cash and Derivatives) where Citi is consistently a dominant top 3 player in the market, Equity (Cash, Derivatives, Prime Brokerage, Futures, Listed Derivatives, Clearing and Foreign Exchange Prime Brokerage) where Citi has a significant growth program to continue to build out its capabilities and services; and Syndicates where we support both FI and EQ new issues and IPOs.
Our Operations groups are the core of all activity at the Firm and have significant impact across the lifecycle of a Trade.  We partner extensively with a range of internal stakeholders such as Front Office Sales and Trading Desks, Compliance, Legal, Finance and HR; alongside having significant interaction with our external client base, playing a key role in the overall client experience. We have a Client relationship group dedicated to overseeing service performance and strategic partnerships with top tier clients, where we play a key role in supporting o global clients to ensure they have a first class experience when doing business with Citi.
Our Digitization and Implementation group works alongside our Operations teams delivering automation solutions to solve for operational challenges.  We partner with Citi's innovation labs to drive optimization and overall play a pivotal role in enabling us to transform to achieve our target operating model.
Our Technology groups develop and implement a wide range of applications that support the Operations, Change, Design and Implementation groups in providing innovative products and solutions. We have re-imagined how to provide technology and service in our domain through the alignment of our team vision, culture, and aggressive retirement plan for legacy applications and adoption of a micro-based containerized cloud environment. We encourage our people to create, explore and be adventurous whilst taking measured risk, adopting safe practices to protect the firm. Data lineage and optimization is core to how we develop our eco system. We are growing our capabilities using artificial intelligence, natural language processing and machine learning. 
Our roles entail ensuring we operate in a robust control environment, whilst in a fast-paced workplace.  We comply with global regulations and internal policies and adopt a proactive approach to identifying opportunities to reduce risk through the continuous evaluation of our controls; to protect our clients, the firm and our reputation.
We work closely with our external global peers, partners and regulators, and play an integral part in leading an agenda at the forefront to optimize and streamline processes and drive strategy across our industry. 
Team/Position Overview
Citi is a market leader in clearing services, is the no.1 ranked global OTC Clearer with 27% of market share, the no.1 ranked global FX Prime Broker, and no.3 ranked global provider of Exchange Traded Derivatives. 
The Global Head of Futures, Clearing & FX Prime Brokerage Operations is directly accountable for the end to end operational support of the Futures, OTC Clearing & FX Prime Brokerage businesses.  The functions within the team include Client Services, Trades Processing, Clearing and Control.  The Global Head will be responsible for the building and maintaining partnerships with business stakeholders, to define and implement the Operations target operating model, to ensure a robust control environment including compliance with regulations, to develop a proactive people agenda to attract, retain and develop our associates.  The role is accountable for c.290 associates across 11 cities. The Global Head joins the department at a time of significant technology investment, rapid transformation and new business enablement.  Proactive and agile leadership and the pursuit of innovative, best in class solutions to client and firm objectives, will be integral to the success in the role.
Key Responsibilities:
Overall responsibility for Global Futures, Clearing & FX Prime Brokerage Operations ensuring seamless operational processing and support of Citi's external and internal clients
Delivery and maintenance of global control framework in full accordance with Audit, Compliance and Regulatory requirements. Emphasis is to be given to Client Money, Open Interest Maintenance, Position Limit Monitoring and Transaction Reporting
Definition and delivery of a People and Engagement strategy to attract, develop, retain, and recognize diverse, high-performing Talent that possess strong control, client experience and delivery-orientated focus
Drive results and foster a culture of excellence, innovation, and continuous improvement
Build and maintain relationships with Business Partners and system integrators to ensure delivery of high-quality product in alignment with global initiatives across the enterprise
Plan and execute strategy and budget to deliver targets – managing costs, schedules, risks, dependencies, and risks, navigating moving parts as needed
Executive Operations sponsor for system transformation programs and identify opportunities for process reengineering, Digitization, Automation and Straight Through Processing (STP) focusing on Client and User Experience.
Use strong technical and business acumen to manage risk, challenge status quo and to deliver solutions
Coach and mentor our people.  Ensure effective one-to-one discussions and that all staff within the reporting chain receive direction, feedback, support, and encouragement for career development
Skills & Qualifications
BA/BS degree preferred
15+ years direct experience in Futures and Clearing Operations at a comparable Tier 1 organization
Strong knowledge of regulatory requirements pertaining to Futures and Clearing business lines, inclusive of Client Money, Transaction Reporting, Open Interest Management and Position Limit Monitoring
Experience delivering vs target in a global financial services enterprise proficient in rapid product innovation, complex market evolution and sophisticated client trading
Strong people management - experience leading disbursed teams including; hiring, training, mentoring and developing diverse, innovative talent with planned career progression and pipelining
Demonstrated ability to succeed where the ability to discover and internalize diverse stakeholder goals is critical to brokering solutions that are in the best interests of Citi as a whole
Excellent verbal, written, and presentation skills.  A demonstrated ability to effectively communicate technical and business issues and solutions to multiple organizational levels internally and externally, simply and clearly, leveraging data as needed, to support strategic goals.
Self-reliant, good problem solver, results oriented
Energetic, flexible, collaborative, and proactive; a leader who can positively and productively add product impact to bother strategi can tactical technology
Strong risk management and control mindset
Provides evaluative judgment based on analysis of factual information in complicated, unique and dynamic situations; draws on diverse range of internal and external sources
Demonstrated experience leading people and developing effective and diverse teams
Ability to establish and build trust with professionals throughout the business with a  clear client orientation
Strong awareness of both external and internal best practice perspectives, maintaining a balanced and fresh viewpoint.
Ability to conceptualize aspects of the organization's model and its future development
-------------------------------------------------

Job Family Group:

Operations - Transaction Services

-------------------------------------------------

Job Family:

Securities and Derivatives Processing

------------------------------------------------------

Time Type:

Full time

------------------------------------------------------

Citi is an equal opportunity and affirmative action employer.

Qualified applicants will receive consideration without regard to their race, color, religion, sex, sexual orientation, gender identity, national origin, disability, or status as a protected veteran.

Citigroup Inc. and its subsidiaries ("Citi") invite all qualified interested applicants to apply for career opportunities. If you are a person with a disability and need a reasonable accommodation to use our search tools and/or apply for a career opportunity review Accessibility at Citi.

View the "EEO is the Law" poster. View the EEO is the Law Supplement.

View the EEO Policy Statement.

View the Pay Transparency Posting

-----------------------------

Effective November 1, 2021, Citi requires that all successful applicants for positions located in the United States or Puerto Rico be fully vaccinated against COVID-19 as a condition of employment and provide proof of such vaccination prior to commencement of employment.
Join our team
of 220,000+
strong diverse employees

Socially minded employees volunteering in communities across 90 countries

Meaningful career opportunities thanks to a physical presence in over 95 markets
We foster a culture that embraces all individuals and encourages diverse perspectives, where you can make an impact and grow your career. At Citi, we value colleagues that demonstrate high professional standards, a strong sense of integrity and generosity, intellectual curiosity, and rigor. We recognize the importance of owning your career, with the commitment that if you do, we promise to meet you more than half way.
Success Stories
Get inspired and hear what employees who started their careers in Operations have to say about Citi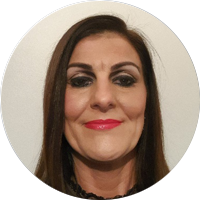 Fiona
Cash and Trade processing Group Manager (SVP)
Length Working at Citi: 12 years
Learn more
What do you do at Citi?
I am responsible for the oversight and BAU of the various functions we have within FX, Confirmations, Settlements and Post Settlements. We service the Global FX/MM/Options Businesses across multiple Legal Vehicles. My main area of focus is Risk and Control and People Development.
How does your role/department impact the larger organization?
FX is a key partner to the various Products Citi support and we are key to the liquidity in the Global Markets.
How did you begin a career in your field?
Having worked in a Cash Office, and then in a Bank, I enjoyed Financial Services and that led me to Citi.
What does your day-to-day job entail and what do you like most about it?
My day is always busy between calls, dealing with queries from staff, our internal partners and often from the clients we support. I spend a lot of time focusing on Risk and Control, given the high volumes of transactions we do on a daily basis.
What is the best part about your work environment?
The teamwork and comradery we have within FX. We work hard but we have fun while we do it.
What do you enjoy most about your role?
For me it is the people I work with, they are a very talented, dedicated group who work collectively to achieve our goals. They are the reason I have remained in FX for so long.
What skill set does someone working in this kind of area need?
Ability to communicate effectively, teamwork, attention to detail, client service skills, adaptability and resilience.
What advice would you give to someone looking to break into a career in your field?
Be prepared to work hard and adapt to change.
Where can a career at Citi take you?
A career in Citi can take you wherever you want to go if you are prepared to work hard and take on roles/tasks that take you from your comfort zone.
What makes Citi a good place to work?
Citi has great benefits but more importantly a great community and people to work with.
Define what success means to you.
For me feeling like you have made a difference and achieved something at the end of each day.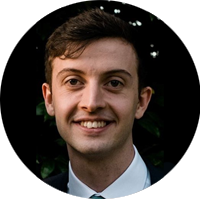 Gareth
KYC Analyst
Length Working at Citi: 1 Year
Learn more
What do you do at Citi?
I work for the KYC (Know Your Client) team which is part of the Information Services Group, which provides services to Citi's institutional client base. KYC is primarily concerned with keeping the bank safe from the risk of money laundering and reputational risk, in tandem with meeting the requirements of our regulators. My role focuses primarily in the "refresh" department which ensures that client data is appropriately kept up to date in accordance with internal Citi policy and in-line with regulatory changes, but I am also part of remediation projects within the broader KYC sphere.
How does your role/department impact the larger organization?
My role sits closely between the investor sales department who manage client relationships, obtaining relevant regulatory information; and AML/compliance advisory teams who are at the forefront of mitigating business risk. Our role engages with a variety of stakeholders including our clients – by conducting due diligence, we can minimize the administrative burden for our whilst satisfying all necessary regulatory requirements across multiple jurisdictions.
How did you begin a career in your field?
My Master's program focused largely on the legal contexts that multinational firms encounter and the challenges in navigating this. Major regulatory changes are defining features of the regulatory landscape Citi is a part of.
What does your day-to-day job entail and what do you like most about it?
My current role is very cross-disciplinary and no two days are the same. We liaise within our team, adhering to the processes of our department, receiving advisement from compliance/AML teams, engaging with data management teams and investor sales. My team is often a part of training for and implementing regulatory changes from across the world.
What is the best part about your work environment?
Collaboration , focus on innovation and the cross-disciplinary nature of my role makes no two days the same, and constantly shows the progression of the firm to meet client needs.
What do you enjoy most about your role?
Things are constantly changing. KYC is a very dynamic role, as regulatory requirements adapt and change, we as an organization must adapt with them. These changes allow people of all levels to be a part of innovating and streamlining our processes to be a more efficient and effective, all in the interest of providing the best experience for our clients.
What skill set does someone working in this kind of area need?
Attention to detail, a willingness to adapt and commitment to delivering results. Anyone who is dedicated and focused would fit well into this ever-changing department.
What advice would you give to someone looking to break into a career in your field?
The best thing you can have in your early career is have a good attitude and an eagerness to learn. The steepest learning curve comes at the beginning, so your approach to the challenges is what will aid you in navigating the early days.
Where can a career at Citi take you?
The sky truly is the limit. A career with Citi is dependent on the interests and ambitions of the candidate. If you have the drive to progress or your interests expand across different departments, Citi is an excellent place to facilitate this growth and movement.
What makes Citi a good place to work?
The truly global nature of my day-to-day is exciting, I can be communicating with Hong Kong in the morning, Germany in the middle of the day and New York in the afternoon. All of this makes you feel part of a bigger picture which is oriented towards gaining the best results for Citi's clients. Additionally, Citi is very committed to the growth and development of their workforce, I have been with Citi for 1 year and have completed the first level of the Chartered Institute of Securities and Investment exams, and I am scheduled to complete the next level exams later in 2020.
Define what success means to you
Success is multi-faceted, for me, success is the balance of pursuing excellence in your daily role, with the drive and commitment to progress in the business.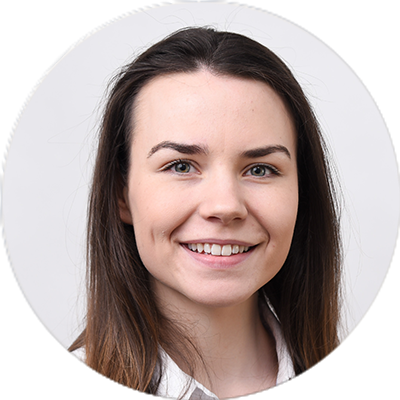 Liadáin
Middle Office Operations – Risk, Compliance and Governance Analyst
Length Working at Citi: 2 Years
Learn more
What do you do at Citi?
I work in the Over The Counter Trades Middle Office department which forms part of the Middle Office Operations group within the wider Security & Issuer Services division. My role within the department is to help manage and coordinate all initiatives that impact the functional teams from an operational risk, compliance and governance perspective. These tasks include, but are not limited to, audit preparation (internal, SOC1, client), due diligence visits, End User Computing management, issue / cap closures and procedural updates. I ensure the department's control framework and associated documentation is to a high standard.
How does your role/department impact the larger organization?
Citi's clients, predominantly large Asset Managers, outsource a number of middle and back office services to Citi for any Over The Counter Trades Derivatives holdings within their portfolios. My principal responsibility is to ensure the department's control framework and associated documentation is to a high standard.
How did you begin a career in your field?
I came through Citi's Graduate Programme. After 18 months working at Citi, I applied internally for the role in the Over The Counter Trades Middle Office department.
What is the best part about your work environment?
Citi has a positive working environment that encourages employees to progress and grow within Citi. You are encouraged to apply yourself outside of your day to day role, to communicate and collaborate on projects with other teams. Citi recognizes you for your hard work with Citi Awards and Recognitions.
What do you enjoy most about your role?
There is a great degree of teamwork and communication within my team. We are encouraged to be innovative and express all our ideas no matter how small so we can always be the best for our clients.
What skill set does someone working in this kind of area need?
Understanding of a wide range of derivatives instruments and financial services. Excellent written and oral communication and a strong background in Risk and Control.
What advice would you give to someone looking to break into a career in your field?
The best way someone can learn is learning from others, broadening your knowledge, putting yourself out of your comfort zone and doing the best you can each day. Always look for new ways you can upskill no matter how small. The ones who succeed are the ones who challenge themselves day in, day out to learn something new. Your enthusiasm and attitude to learn and succeed will be valuable for any department. In summary, you must have the right attitude to make it happen.
Where can a career at Citi take you?
Starting your career in Citi at entry level, you have the opportunity to discover and shadow many different roles and departments that you may find better suited to you then you were previously aware of. As Citi is a global bank, you have the possibility to apply internally to another role globally.
What makes Citi a good place to work?
Citi values employee's professional growth. Employees are encouraged to be innovative and to express ideas to management or through an idea databases. Citi recognizes you for your hard work and for taking on projects or applying yourself outside of your day to day role. I received 2 Citi awards and recognitions all within my first year at Citi. Taking on projects outside of your daily role not only expands your network but also your skills and experience.
Define what success means to you
Doing the best you can in every task each day.
Featured Career Areas
Saved Jobs
You have no saved jobs
Previously Viewed Jobs
You have no viewed jobs