In-Business Risk & Controls Transformation Lead - VP - Citi Commercial Bank EMEA
London, United Kingdom
Job Req ID 22512113
Overview
Citi is undergoing a Transformation to modernize and simplify the bank. We're raising the bar and taking the opportunity to reevaluate the way we do business. This includes fostering a culture of curiosity and excellence and shifting our mindset to be simpler and data driven, making Citi an easier place to work and improving client experience. If you're ready to be at the forefront of Transformation while taking your career to the next level, we invite you to come and join us!
Success Profile
As one of the world's most global banks, Citi gives you the tools to make a difference. Through Transformation, we're building the future of the bank and shaping the banking industry. Citi employs over 220,000 individuals located around the world, encompassing a broad range of teams, roles, cultures and backgrounds. Some of the skills that will make you successful in this role include:
Cross-Functional Collaboration
Credible Challenge
Risk Management
Data and Results Driven
Accountable
Adaptable
Responsibilities
CB's In-Business Risk & Controls (IBRC) organization drives global consistency across Citi Commercial Bank (CCB) for identifying and addressing Risk and Control issues. CCB IBRC fosters a culture of control and customer centricity and accountability by leading efforts to identify, anticipate and mitigate regulatory, reputational, conduct and operational risks.
Roles in the business risk and controls space are critical to managing a safe and sound global business. The primary function of IBRC is to anticipate, identify and mitigate non-credit risks, including operational, compliance, reputational, conduct and performance risks, that could impact business objectives, and to minimize control breaks, poor audit/exam results and operational risk events and losses. IBRC staff work with the business to determine appropriate mitigants to key risks, including advising them on how to design appropriate controls through a globally consistent MCA, and in overseeing the implementation of various elements of the business's overarching Risk Appetite Framework.  The IBRC team also helps to instil a robust risk and controls culture throughout the business through a strong issues and audit/exam management discipline.
The Europe Middle East and Africa (EMEA) Transformation Lead is a new role, based in London and designed to oversee drive completion of EMEA CCB's activities under the participation in Citi's Consent Order work across all relevant Transformation work streams / deliverables within the EMEA Region.  The role will directly report to CCB's EMEA's IBRC Head and liaise closely with the Global CCB Transformation Lead, the ICG Transformation Lead and the CAO office, as well as partnering with CCB's front office and support staff, other Business Transformation Leads and second and third line of defense to ensure successful delivery of critical Consent Order and/or UK specific milestones.
Key requirements for the role, include:
Provide Drive completion of overall management of the CCB EMEA's regulatory commitments across all relevant Transformation work streams
Provide credible check & challenge to activities under each workstream, based on prior experience of relevant risks to the CCB business and controls to mitigate those risks
Advocate for CCB during the design phase of key Risk framework elements, and to ensure practicality of implementation for the Business
Lead CCB's EMEA Regulatory/Consent Order Project Management Office to driveDrive  delivery of key milestones across the region, and support successful validation by Compliance Testing (CT) and Internal Audit (IA)
Assist Global CCB Transformation Lead in driving business accountability for delivering on Consent Order milestones and embedding a strong risk culture within CCB
Report to senior leadership on progress against Consent Order work and escalate risks to key milestones, as appropriate
Advocate for CCB during the design phase of key Risk framework elements, and to ensure practicality of implementation for the Business
Liaise with local and regional ACRM, ICRM, ORM, and other SMEs, as well as front line staff, on Consent

Order deliverables

and help strike a balance between requirements and client experience and supporting business infrastructure
Serve as senior liaison for CCB with ICG Transformation Lead and the CAO Office, and interface with regulators, IA and CT, as appropriate
Ensure regulatory deliverables undergo sufficient socialization, review, and approvals across key stakeholders
Assist in Ddefineing success factors and metrics to measure success for CCB and overseeing the delivery across the region, tracking and holding CCB teams engaged in Consent Order/regulatory work accountable
Assist on other regulatory matters and MRAs, as appropriate
Appropriately assess risk when business decisions are made, demonstrating particular consideration for the firm's reputation and safeguarding Citigroup, its clients and assets, by driving compliance with applicable laws, rules and regulations, adhering to Policy, applying sound ethical judgment regarding personal behaviour, conduct and business practices, and escalating, managing and reporting control issues with transparency, as well as effectively supervise the activity of others and create accountability with those who fail to maintain these standards.
Skills:
Background in Operational Risk, compliance, risk & controls or audit
Demonstrated experience in project management, including experience leading complex regulatory projects and in managing a PMOproviding support to the business in managing complex tasks and driving change in a dynamic, fast paced environment
Project Management Professional (PMP) Certification preferred
Must have the gravitas and executive presence to interface with regulators and internal leadership (first and second line)
Proven ability to build consensus; however, comfortable to disrupt status quo to protect CCB interests while being cognizant not to overexpose the Enterprise and other LOBs to regulatory or IA scrutiny
Strong oral and written communications skills; must be articulate and persuasive with the judgement and authority to provide insightful commentary to senior stakeholders
Demonstrated ability to collaborate with and lead others (both directly and through influence) to achieve business objectives
Attention to detail and strong organizational and presentation skills
Ability to drive change to business practices by working effectively across a global organization
Self-starting with the ability to multitask and prioritize in a dynamic, fast paced environment
Ability to analysze a process and recommend ways to improve quality, controls, and efficiency
Must have analytical inquisitiveness and problem-solving ability
Highly intellectual in character requiring exercise of discretion and judgment related to proposed changes to the Business
Demonstrated analytical skills and experience; ability to think strategically and 'connect the dots', yet be detail-oriented
Execution focused, evidence of delivering against challenging objectives
Background in Operational and/or Compliance Risk Management a plus
Some knowledge of CCB, Markets and TTS

systems/infrastructure/products

a plus
Understanding of the CCB business,  and operating model, TTS systems/infrastructure/products a plus a plus

P

roven programme/project management and leadership skills on large, complex projects a plus
Education:

Bachelor's /University degree

Equal Opportunity 

We recognize talent comes from a wealth of experience and ideas beyond just the technical specifications of a role. If you feel like you can make a meaningful impact even if you don't necessarily check all the listed requirements, please still consider applying. Diversity of experience and skills supplemented with drive are cornerstones to innovation and excellence and we encourage people from all backgrounds to apply to our positions. 

-------------------------------------------------

Job Family Group:

Compliance and Control

-------------------------------------------------

Job Family:

Business Control

------------------------------------------------------

Time Type:

Full time

------------------------------------------------------

Citi is an equal opportunity and affirmative action employer.

Qualified applicants will receive consideration without regard to their race, color, religion, sex, sexual orientation, gender identity, national origin, disability, or status as a protected veteran.

Citigroup Inc. and its subsidiaries ("Citi") invite all qualified interested applicants to apply for career opportunities. If you are a person with a disability and need a reasonable accommodation to use our search tools and/or apply for a career opportunity review Accessibility at Citi.

View the "EEO is the Law" poster. View the EEO is the Law Supplement.

View the EEO Policy Statement.

View the Pay Transparency Posting
Join our team
of 220,000+
strong diverse employees

Socially minded employees volunteering in communities across 90 countries

Meaningful career opportunities thanks to a physical presence in over 95 markets
We foster a culture that embraces all individuals and encourages diverse perspectives, where you can make an impact and grow your career. At Citi, we value colleagues that demonstrate high professional standards, a strong sense of integrity and generosity, intellectual curiosity, and rigor. We recognize the importance of owning your career, with the commitment that if you do, we promise to meet you more than half way.
Success Stories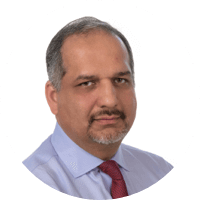 Usman B.
"By joining Transformation, you will be at the center of driving change at Citi. You'll help us lay the foundation to make this a better place to work and do business by implementing sound risk and controls. This team will give you a launchpad of endless opportunities to grow as a professional and challenge yourself while working across various functions."
Risk & Controls Transformation Lead
New York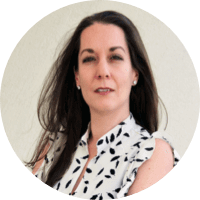 Cynthia D.
"Citi hires people for their potential and not just their experience. This gives people, including myself, the opportunity to try different roles and explore new careers. Transformation at Citi is a new adventure and will challenge how we do things at Citi: with clients, with regulators and with our peers."
Mexico Transformation Head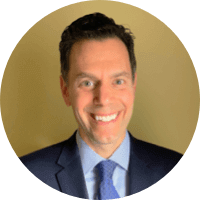 Dan F.
"Data Transformation is a great area to be a part of at Citi. Data is at the heart of our business and ensuring that our data is of good quality with clear ownership is imperative to our success."
Data Operating Model and Governance Program Lead
New York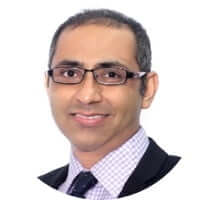 Shahzad A.
"This is an exciting area to work in at Citi! Being part of Transforming a 200+ year-old institution is a once in a lifetime opportunity. This is relatively new work, so not only you can learn new skills and get exposure, but you can play a pivotal role in shaping the Citi of the future."
Data Tooling and Capability Head
Singapore
Featured Career Areas
Saved Jobs
You have no saved jobs
Previously Viewed Jobs
You have no viewed jobs