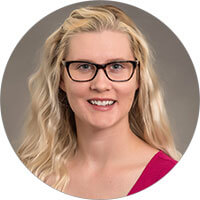 Erica
Escalation Specialist 5
Tenure at Citi: 10 years
How did you begin a career in customer service?
I've always been the type of person who loves helping and caring for others. That's what customer service is all about. so I thought it would be a good fit! I started here at Citi because it also helped me get through college. The flexibility and hours available to work at night immediately made it an appealing environment for me along with the tuition reimbursement. My father and sister worked here at Citi before I did, and that's how I heard about this job.
What does your day-to-day job entail and what do you like most about it?
My day-to-day job entails speaking with escalated customers by phone. My job consists of reviewing customer accounts and making decisions based on specific account scenarios. As a phones supervisor, what I like most is having the entitlements to help the customer if the situation warrants it or their account qualifies. I also deal with a lot of one-off situations that aren't very common, which makes the job interesting, too.
What do you enjoy most about your role?
What I enjoy most about my job is the ability to reassure, calm, and care for upset customers. I really enjoy making customers feel valued, acknowledged, and appreciated, even if I can't always give them what they want. It's extremely satisfying making someone who was angry, happy by the end of the call.
What skill set does someone working in this kind of area need?
To perform this role, you have to be an excellent communicator and phenomenal listener. You must work well under pressure, and have excellent time management. You must be confident, firm, and assertive in all situations.
What advice would you give to someone looking to break into a career in customer service?
Always use positive language, be a leader, and learn from your mistakes!
Where can a career at Citi take you?
It can take you so many places! You can do management, training, project management, and so much more; you don't have to just be on the phones. There are many opportunities to explore!
What makes Citi a good place to work?
Citi is a good place to work because they are committed to a work-life balance. Citi is flexible with shifts offered, whether you're a student or new parent. The pay is extremely competitive and the benefits like vacation time, health insurance, and tuition reimbursement are all added bonuses. Citi really takes care of its people.
What is the culture like at Citi?
The culture at Citi is one of the most diverse, collaborative, inviting, and personal I've ever experienced. The people you work with are going to be the main reason you want to stay!