Issue management Transformation-2
Ciudad De Mexico, Mexico
Job Req ID 23692689
Overview
Citi is undergoing a Transformation to modernize and simplify the bank. We're raising the bar and taking the opportunity to reevaluate the way we do business. This includes fostering a culture of curiosity and excellence and shifting our mindset to be simpler and data driven, making Citi an easier place to work and improving client experience. If you're ready to be at the forefront of Transformation while taking your career to the next level, we invite you to come and join us!
Success Profile
As one of the world's most global banks, Citi gives you the tools to make a difference. Through Transformation, we're building the future of the bank and shaping the banking industry. Citi employs over 220,000 individuals located around the world, encompassing a broad range of teams, roles, cultures and backgrounds. Some of the skills that will make you successful in this role include:
Cross-Functional Collaboration
Credible Challenge
Risk Management
Data and Results Driven
Accountable
Adaptable
Responsibilities
The Compl Bus Control Sr Analyst is a seasoned professional role. Applies in-depth disciplinary knowledge, contributing to the development of new techniques and the improvement of processes and work-flow for the area or function. Integrates subject matter and industry expertise within a defined area. Requires in-depth understanding of how areas collectively integrate within the sub-function as well as coordinate and contribute to the objectives of the function and overall business. Evaluates moderately complex and variable issues with substantial potential impact, where development of an approach/taking of an action involves weighing various alternatives and balancing potentially conflicting situations using multiple sources of information. Requires good analytical skills in order to filter, prioritize and validate potentially complex and dynamic material from multiple sources. Strong communication and diplomacy skills are required. Regularly assumes informal/formal leadership role within teams. Involved in coaching and training of new recruits Significant impact in terms of project size, geography, etc. by influencing decisions through advice, counsel and/or facilitating services to others in area of specialization. Work and performance of all teams in the area are directly affected by the performance of the individual.

Responsibilities:
Participates from inception through implementation, in cross-functional or cross business issues designed to ensure business compliance with laws, regulations, and policy requirements across key/complex risk levels.
Utilizes Issue Management processes and project management methodology from the initiation, planning, control requirements, execution, and closing phases of each issue; end results may include improved productivity, technology, processes, cost savings, and controls.
May support any area of the business (organizationally, regionally or product-wise) from an issue/project perspective; regular engagement with Senior Business Level Officers, Legal, Risk, and Compliance regarding complex matters.
Initiates and develops relationships with others throughout the business unit and the company in order to identify and understand business needs
Implement solutions to improve effectiveness and results
Ensure a culture of accountability, integrity and respect
Works issues/projects as assigned to support improvements
Identify and analyze escalated problems and provide guidance for resolution
Negotiate solutions and acts as a liaison with internal and external clients
Monitor, research and evaluate technological advances in the industry to identify appropriate alternatives for enhancing current department operations
Evaluate cost/benefits, make recommendations, develop and oversee implementation plans
Provides judgment based on analysis of factual information in complicated and unique situations
Directly impacts the area through shared responsibility for delivery of end results
Implement and develop controls to prevent risk within specialized business
Analyzes and identifies risk and performs analytical reporting
Acts as a consultant to the businesses regarding processes & controls
Drives corrective actions
Provides support to business activity owners and Third Party Risk and Control functions
Coordinates and assists with onsite reviews
Completion of compliance documentation and on boarding activities relevant to compliance due diligence.

Has the ability to operate with a limited level of direct supervision.

Can exercise independence of judgement and autonomy.

Acts as SME to senior stakeholders and /or other team members.

Appropriately assess risk when business decisions are made, demonstrating particular consideration for the firm's reputation and safeguarding Citigroup, its clients and assets, by driving compliance with applicable laws, rules and regulations, adhering to Policy, applying sound ethical judgment regarding personal behavior, conduct and business practices, and escalating, managing and reporting control issues with transparency.
Qualifications:
5-8 years of control and/or project experience
High attention to detail and quality
Demonstrated analytical and problem-solving skills.
Effective planning and organizational skills
Proficient in Microsoft Office with an emphasis on MS Excel
Consistently demonstrates clear and concise written and verbal communication skills
Proven ability to make sound business decisions
Experience in creating and implementing processes that result in improved business performance
Ability to present a compelling case for ideas and initiatives through listening and articulating a convincing point of view
Required Licensing/Registration: Series 7, Series 9, Series 10, Series 24,
Education:
Bachelor's/University degree or equivalent experience
-------------------------------------------------

Job Family Group:

Compliance and Control

-------------------------------------------------

Job Family:

Business Control

------------------------------------------------------

Time Type:

Full time

------------------------------------------------------

Citi is an equal opportunity and affirmative action employer.

Qualified applicants will receive consideration without regard to their race, color, religion, sex, sexual orientation, gender identity, national origin, disability, or status as a protected veteran.

Citigroup Inc. and its subsidiaries ("Citi") invite all qualified interested applicants to apply for career opportunities. If you are a person with a disability and need a reasonable accommodation to use our search tools and/or apply for a career opportunity review Accessibility at Citi.

View the "EEO is the Law" poster. View the EEO is the Law Supplement.

View the EEO Policy Statement.

View the Pay Transparency Posting
Join our team
of 220,000+
strong diverse employees

Socially minded employees volunteering in communities across 90 countries

Meaningful career opportunities thanks to a physical presence in over 95 markets
We foster a culture that embraces all individuals and encourages diverse perspectives, where you can make an impact and grow your career. At Citi, we value colleagues that demonstrate high professional standards, a strong sense of integrity and generosity, intellectual curiosity, and rigor. We recognize the importance of owning your career, with the commitment that if you do, we promise to meet you more than half way.
Success Stories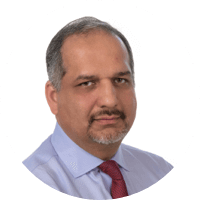 Usman B.
"By joining Transformation, you will be at the center of driving change at Citi. You'll help us lay the foundation to make this a better place to work and do business by implementing sound risk and controls. This team will give you a launchpad of endless opportunities to grow as a professional and challenge yourself while working across various functions."
Risk & Controls Transformation Lead
New York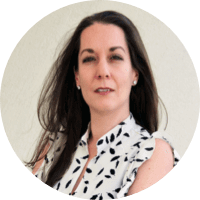 Cynthia D.
"Citi hires people for their potential and not just their experience. This gives people, including myself, the opportunity to try different roles and explore new careers. Transformation at Citi is a new adventure and will challenge how we do things at Citi: with clients, with regulators and with our peers."
Mexico Transformation Head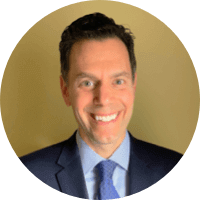 Dan F.
"Data Transformation is a great area to be a part of at Citi. Data is at the heart of our business and ensuring that our data is of good quality with clear ownership is imperative to our success."
Data Operating Model and Governance Program Lead
New York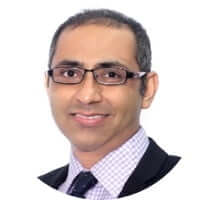 Shahzad A.
"This is an exciting area to work in at Citi! Being part of Transforming a 200+ year-old institution is a once in a lifetime opportunity. This is relatively new work, so not only you can learn new skills and get exposure, but you can play a pivotal role in shaping the Citi of the future."
Data Tooling and Capability Head
Singapore
Featured Career Areas
Saved Jobs
You have no saved jobs
Previously Viewed Jobs
You have no viewed jobs