Regulatory Reporting Automation- and Data Transformation Senior Specialist
Budapest, Hungary
Job Req ID 23623675
Overview
Citi is undergoing a Transformation to modernize and simplify the bank. We're raising the bar and taking the opportunity to reevaluate the way we do business. This includes fostering a culture of curiosity and excellence and shifting our mindset to be simpler and data driven, making Citi an easier place to work and improving client experience. If you're ready to be at the forefront of Transformation while taking your career to the next level, we invite you to come and join us!
Success Profile
As one of the world's most global banks, Citi gives you the tools to make a difference. Through Transformation, we're building the future of the bank and shaping the banking industry. Citi employs over 220,000 individuals located around the world, encompassing a broad range of teams, roles, cultures and backgrounds. Some of the skills that will make you successful in this role include:
Cross-Functional Collaboration
Credible Challenge
Risk Management
Data and Results Driven
Accountable
Adaptable
Responsibilities
Job Purpose
Position specialised in the development of automation solutions (workflows, scripts, code, etc.) to simplify the creation of regulatory reports in the Budapest Finance Local Regulatory Reporting CSC. 
Utilising specialised skills and tools to translate business rules into algorithms, data transformation workflows or code scripts. Participates in system implementations related to local regulatory reporting for countries across the EMEA region.
Citi's strategy for automating local regulatory reporting processes requires keen insight into data needs, agility to understand and algorithmise regulatory rules and communication skills to convey messages across impacted departments.
The Automation- and Data Transformation Senior. Specialist will analyse legacy processes and End User Computing solutions, as well as available data sources, to come up with technology solutions to automate said processes and decrease manual taks.  He/she will test the solutions and work with Technology to deploy them into production systems.
The Regulatory Reporting Automation- and Data Transformation Senior. Specialist will liaise with several departments outside of Finance, many of them located overseas, thereby gaining exposure to a broad range of international stakeholders.
Job Background
EMEA Regulatory Reporting Citi Service Centre (CSC) in Budapest is a key part of the Finance function.  It is Citi's pioneering centre on a global scale where local regulatory reporting professionals work together in a central location, to ensure consistent quality of local regulatory reporting across multiple jurisdictions and legal vehicles.
The CSC is organized into 5 groups based upon  reporting type and function:
Prudential Reporting

team performs capital adequacy calculation based on Basel2/3:

Credit Risk

team covers the monitoring and reporting of own funds, credit risk, counterparty risk, settlement risk, CVA risk, large exposure risk and the leverage ratio which forms the basis of capital management decisions

Market Risk

and By-desk team covers monitoring and reporting of market risk including Internal Model and Standardized approaches, and monitors the trading desks' capital usage versus the assigned targets and supports traders with analysis of their portfolio

Statistical Reporting

team covers Central Bank for key monetary statistics, based on which important monetary policy decisions are made and also liquidity reporting

Controls and

Standardizations

team ensures consistency of controls across the above areas

Regulatory Reporting System Implementation

team is responsible for new systems development and implementation of new rules and regulations

EMEA Local Regulatory Reporting Transformation

team responsible for the execution of efficiency and innovation projects in line with Citi Controllers' strategy and goals
The department's role encompasses from end to end the reporting processes centralized in the CSC for regulated legal vehicles in EMEA.  Members of the CSC always strive to improve processes and strengthen the control environment, while continuing to make Citi a great place to work.
Key Responsibilities:
The ideal person for the role shall...:
Apply analytical thinking and knowledge of data analysis tools and methodologies for the purpose of automating regulatory report creation for financial regulators.

Deal with most problems autonomously, independently and is capable of solving complex problems

Require attention to detail when making judgments and recommendations based on the analysis of factual information.

Integrate in-depth specialty area knowledge (e.g. banking regulatory reports) with a solid understanding of industry standards and practices relating to the automation of data transformation processes.

Have a customer centric approach to server stakeholders.

Regularly assume informal/formal leadership role within project teams.

Be involved in coaching and training of new recruits and junior team members.

Have significant impact by influencing decisions through advice and counsel.

Breaks down information in a systematic and communicable manner.

Developed communication and diplomacy skills are required in order to exchange potentially complex/sensitive information. Moderate but direct impact through close contact with the businesses' core activities.
Responsibilities:
Works with stakeholders in Regulatory Reporting function of Finance to develop and deploy digital solutions that simplify or fully automate the creation of financial reports for internal use or for financial regulators.

Designs, Creates and Deploys automation solutions with data transformation workflows (e.g. KNIME), automation scripts (e.g. Excel VBA, Python) or Robotic Process Automation - RPA tools (e.g. Automation Anywhere).

Independently develops or leads the development of solutions, to maximize value delivered with limited resources and tight deadlines without compromising quality, modularity and maintainability.

Supports the creation of new business case proposals to initiate projects targeted at improving efficiency and productivity.

Contributes to the design, roll-out and governance of digital financial solutions.

Participates in formulating and setting strategic direction for the automation of regulatory report creation processes.

Participates in assessing and incorporating changing business, regulatory and market information needs into finance processes and applications in the context of regulatory report creation.

Identifies and resolves problems using autonomous judgment.

Proactively seeks out opportunities to make an impact and improve the efficiency and effectiveness of colleagues.

Mentors junior colleagues on the use of digital technology tools, to upskill non-technical Finance team members and facilitate handover of developed solution.
Knowledge and Experience:
Knowledge of Data Transformation tools (KNIME, Alteryx, Talend, PowerBI) is an advantage. Related certifications are a plus.

Advanced MS Excel knowledge

Fluent English knowledge

Knowledge of an additional EMEA language is an advantage

Has working knowledge or willingness to pick up industry practices and standards (financial products, markets, accounting principles, understanding of regulatory frameworks)

Knowledge or prior experience with any of data analytics/visualization/automation/programming tools

Knowledge of basic data transformation techniques/concepts such as merging, sorting, filtering, transposition, looping, etc. and ability to create more complex transformations based on them

Experience in VBA, Python, C, C++, C#, MS Access, SQL is an advantage.
Skills:
Excellent analytical skills

Interpersonal skills, ability to manage stakeholder relationships across senior-junior levels

Creative, proactive and flexible

Excellent ability to pay attention to details and work under pressure

Ability to meet tight deadlines

Achieve objectives via working with and influencing others

Passion to pick up new tools and skills in a self-motivated manner.
Qualifications:
5-8+ years work experience in field related to role (e.g. financial sector, technology development, reporting, automation roles).

Excellent relational, communication and presentation skills (high level of PowerPoint competency and visual storytelling skills required).

Has working knowledge or willingness to pick up knowledge about industry practices and standards (financial products, markets, accounting principles, understanding of regulatory frameworks).

Prior experience leading small project teams is an advantage.

Excellent oral and written communication skills in English.
​
Competencies:
Highly motivated with advanced analytical & problem solving abilities

Demonstrated ability to complete tasks within tight deadlines

Enthusiastic team player

Professional communication & interpersonal skills
We offer you:
Competitive compensation package with a wide range of benefits:

Cafeteria Program
Home Office Allowance - for colleagues working in hybrid and remote work models
Paid Parental Leave Program - maternity leave and paternity leave
Private Medical Care Program and onsite medical rooms at our offices
Pension Plan Contribution to voluntary pension fund
Group Life Insurance
Employee Assistance Program

Access to a wide variety of learning and development programs, online course libraries and upskilling platforms, such as Udemy and Degreed
Flexible work arrangements to support colleagues' in managing work - life balance
Continuous career progression opportunities across geographies and business lines
Inclusive and friendly corporate culture
Socially active employee communities with diverse networking opportunities
Sounds like Citi has everything you need? Apply to join the world's most global bank and discover the true extent of your capabilities.

-------------------------------------------------

Job Family Group:

Finance

-------------------------------------------------

Job Family:

Fin Solutions Dsgn & Implement

------------------------------------------------------

Time Type:

Full time

------------------------------------------------------

Citi is an equal opportunity and affirmative action employer.

Qualified applicants will receive consideration without regard to their race, color, religion, sex, sexual orientation, gender identity, national origin, disability, or status as a protected veteran.

Citigroup Inc. and its subsidiaries ("Citi") invite all qualified interested applicants to apply for career opportunities. If you are a person with a disability and need a reasonable accommodation to use our search tools and/or apply for a career opportunity review Accessibility at Citi.

View the "EEO is the Law" poster. View the EEO is the Law Supplement.

View the EEO Policy Statement.

View the Pay Transparency Posting
Join our team
of 220,000+
strong diverse employees

Socially minded employees volunteering in communities across 90 countries

Meaningful career opportunities thanks to a physical presence in over 95 markets
We foster a culture that embraces all individuals and encourages diverse perspectives, where you can make an impact and grow your career. At Citi, we value colleagues that demonstrate high professional standards, a strong sense of integrity and generosity, intellectual curiosity, and rigor. We recognize the importance of owning your career, with the commitment that if you do, we promise to meet you more than half way.
Success Stories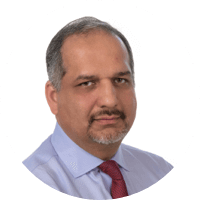 Usman B.
"By joining Transformation, you will be at the center of driving change at Citi. You'll help us lay the foundation to make this a better place to work and do business by implementing sound risk and controls. This team will give you a launchpad of endless opportunities to grow as a professional and challenge yourself while working across various functions."
Risk & Controls Transformation Lead
New York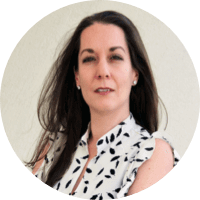 Cynthia D.
"Citi hires people for their potential and not just their experience. This gives people, including myself, the opportunity to try different roles and explore new careers. Transformation at Citi is a new adventure and will challenge how we do things at Citi: with clients, with regulators and with our peers."
Mexico Transformation Head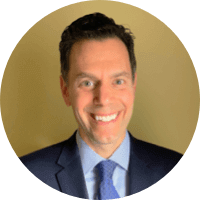 Dan F.
"Data Transformation is a great area to be a part of at Citi. Data is at the heart of our business and ensuring that our data is of good quality with clear ownership is imperative to our success."
Data Operating Model and Governance Program Lead
New York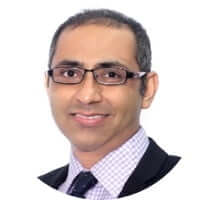 Shahzad A.
"This is an exciting area to work in at Citi! Being part of Transforming a 200+ year-old institution is a once in a lifetime opportunity. This is relatively new work, so not only you can learn new skills and get exposure, but you can play a pivotal role in shaping the Citi of the future."
Data Tooling and Capability Head
Singapore
Featured Career Areas
Saved Jobs
You have no saved jobs
Previously Viewed Jobs
You have no viewed jobs