ICG Risk & Controls - ICG Transformation, Issue Quality Coordinator
Budapest, Hungary
Job Req ID 22577072
Overview
Citi is undergoing a Transformation to modernize and simplify the bank. We're raising the bar and taking the opportunity to reevaluate the way we do business. This includes fostering a culture of curiosity and excellence and shifting our mindset to be simpler and data driven, making Citi an easier place to work and improving client experience. If you're ready to be at the forefront of Transformation while taking your career to the next level, we invite you to come and join us!
Success Profile
As one of the world's most global banks, Citi gives you the tools to make a difference. Through Transformation, we're building the future of the bank and shaping the banking industry. Citi employs over 220,000 individuals located around the world, encompassing a broad range of teams, roles, cultures and backgrounds. Some of the skills that will make you successful in this role include:
Cross-Functional Collaboration
Credible Challenge
Risk Management
Data and Results Driven
Accountable
Adaptable
Responsibilities
This new role is part of the ICG Risk and Control team and the ICG Transformation program which is implementing a dedicated Issue Quality Assurance Team. The Team will have a number of Quality Coordinators who will use their risk and control experience to ensure that all self-identified and external issues are accurately described, have the right root causes identified and outline corrective actions that will lead to the implementation of controls that manage residual risk within appetite.
Issue Quality Coordinators ("QC") will play an important role in the Issue Management process by connecting key business stakeholders responsible for identifying control framework deficiencies and the broader Issue Management group that will oversee the effective remediation and closure to committed timelines.
The quality of Issue data is critical to enable Senior Management in both the Global Business Lines and Legal Entities to understand the impact of control framework deficiencies as part of a broader assessment of the control frameworks ability to manage the Firm's principle risk exposure profile. Self-identified Issues are a crucial part of the Firm's efforts to promptly identify and then resolve control deficiencies.
Quality Coordinators will need to build relationships across the ICG business with Issue Management Teams, key business stakeholders and control functions such as internal audit to deliver high quality issues.
The role requires in-depth knowledge of risk practices, control design, risk taxonomy concepts and industry standards.
Responsibilities:
Issue Quality Review and Analysis on Self-Identified and External issues in iCAPS/Citi Risk & Controls Platform.
Act as a Subject Matter Expert for the risk categorization of Issues, using risk and control experience to ensure that all issues are accurately described, have the right root causes identified and corrective actions that will lead to controls that manage residual risk within appetite.
Perform business analysis to respond to business questions
Ability to perform efficiently under tight deadlines and within a dynamic work environment.
Strong analytical and problem-solving skills and willingness to ask questions and challenge existing processes for operational efficiencies.
Ability to build relationships across the ICG business with Issue Management Teams, key business stakeholders and control functions such as internal audit to deliver high quality issues.
Ability to communicate business requirements to a broad range of technical, non-technical, diverse stakeholders and team members.
Personable and reliable self-starter who requires minimal management oversight for day-to-day work responsibilities. Highly motivated and able to adapt to changing priorities.
Assist manager and manage end to end delivery of program deliverables.
Can exercise independence of judgement and autonomy.
Summarize and present analysis in concise, though-provoking and action driven manner.
Prepare materials and present results of analysis to business senior management
Qualifications & skills:
Undergraduate degree preferred.
Excellent oral and written communications skills; Must be articulate and persuasive.
Excellent verbal and written communication skills Customer focused with excellent Interpersonal skills and ability to work well in a team environment collaborating across diverse groups.
Demonstrated understanding of operational risk and gap identification.
Ability to multi-task and manage multiple issues simultaneously.
Knowledge/Experience in Issue Management and issue data quality reviews preferred.
Relevant experience in operational risk management.
Knowledge of risk taxonomy concepts and industry standards. Relevant experience in risk identification, assessment, monitoring, and remediation will be an additional strength.
Experience of managing/working on complex projects, with variable stakeholders and within tight deadlines.
Analytical skills and presentation skills.
Outstanding attention to detail. Proficient with PowerPoint and Excel
Benefits:
Competitive compensation package with a wide range of benefits:

Cafeteria Program
Remote Working Allowance - for colleagues working in hybrid and remote work models
Paid Parental Leave Program - maternity leave and paternity leave
Private Medical Care Program and onsite medical rooms at our offices
Pension Plan Contribution to voluntary pension fund
Group Life Insurance
Employee Assistance Program

Access to a wide variety of learning and development programs, online course libraires and upskilling platforms, such as Udemy and Degreed
Flexible work arrangements to support colleagues' in managing work - life balance
Continuous career progression opportunities across geographies and business lines
Inclusive and friendly corporate culture
Socially active employee communities with diverse networking opportunities
Apply to join the world's most global bank and discover the true extent of your capabilities!

#RiskAndControlCareers

-------------------------------------------------

Job Family Group:

Risk Management

-------------------------------------------------

Job Family:

Business Risk & Controls

------------------------------------------------------

Time Type:

Full time

------------------------------------------------------

Citi is an equal opportunity and affirmative action employer.

Qualified applicants will receive consideration without regard to their race, color, religion, sex, sexual orientation, gender identity, national origin, disability, or status as a protected veteran.

Citigroup Inc. and its subsidiaries ("Citi") invite all qualified interested applicants to apply for career opportunities. If you are a person with a disability and need a reasonable accommodation to use our search tools and/or apply for a career opportunity review Accessibility at Citi.

View the "EEO is the Law" poster. View the EEO is the Law Supplement.

View the EEO Policy Statement.

View the Pay Transparency Posting
Join our team
of 220,000+
strong diverse employees

Socially minded employees volunteering in communities across 90 countries

Meaningful career opportunities thanks to a physical presence in over 95 markets
We foster a culture that embraces all individuals and encourages diverse perspectives, where you can make an impact and grow your career. At Citi, we value colleagues that demonstrate high professional standards, a strong sense of integrity and generosity, intellectual curiosity, and rigor. We recognize the importance of owning your career, with the commitment that if you do, we promise to meet you more than half way.
Success Stories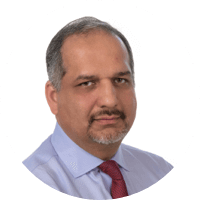 Usman B.
"By joining Transformation, you will be at the center of driving change at Citi. You'll help us lay the foundation to make this a better place to work and do business by implementing sound risk and controls. This team will give you a launchpad of endless opportunities to grow as a professional and challenge yourself while working across various functions."
Risk & Controls Transformation Lead
New York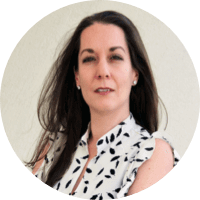 Cynthia D.
"Citi hires people for their potential and not just their experience. This gives people, including myself, the opportunity to try different roles and explore new careers. Transformation at Citi is a new adventure and will challenge how we do things at Citi: with clients, with regulators and with our peers."
Mexico Transformation Head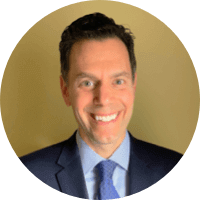 Dan F.
"Data Transformation is a great area to be a part of at Citi. Data is at the heart of our business and ensuring that our data is of good quality with clear ownership is imperative to our success."
Data Operating Model and Governance Program Lead
New York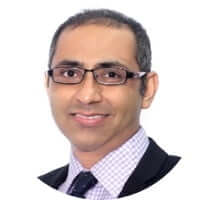 Shahzad A.
"This is an exciting area to work in at Citi! Being part of Transforming a 200+ year-old institution is a once in a lifetime opportunity. This is relatively new work, so not only you can learn new skills and get exposure, but you can play a pivotal role in shaping the Citi of the future."
Data Tooling and Capability Head
Singapore
Featured Career Areas
Saved Jobs
You have no saved jobs
Previously Viewed Jobs
You have no viewed jobs