Markets Operations - Senior Operational Risk Manager (Hybrid)
Belfast, United Kingdom
Job Req ID 23654038
Overview
Acting as the functional heart of our business, Operations makes everything work on time and on target, in a world that demands lightning-fast transaction speeds, pinpoints execution accuracy and full visibility. It ensures global transactions flow smoothly around the clock, wherever we do business. Without it, the daily clearance, settlement and execution of a trillion dollars' worth of trades and the weekly movement of tens of billions of dollars in dozens of world currencies would come to a complete standstill.
Success Profile
You'll have strong communication, planning and organizational skills which will benefit you and the team. Our teams need individuals who can research, process, and interpret large amounts of information everyday which will allow you to make ethical decisions with integrity
Analytical
Adaptable
Logical
Quick-thinking
Multi-tasker
Efficient
Responsibilities
Overview of Citi
Citi is a world-leading global bank. We have approximately 200 million customer accounts and a presence in more than 160 countries and jurisdictions worldwide. We provide consumers, corporations, governments, and institutions with a broad range of financial products and services, including consumer banking and credit, corporate and investment banking, securities brokerage, transaction services, and wealth management. We enable clients to achieve their strategic financial objectives by providing them with cutting-edge ideas, best-in-class products and solutions, and unparalleled access to capital and liquidity.
Citi Belfast is one of the largest employers in Northern Ireland with a diverse and talented team of over 3000 people from over 40 different nationalities across our four Belfast offices.
We are the only global investment bank operating in Northern Ireland. Every day, our local experts interact with global teams in over 100 countries developing and supporting next-generation technology solutions for the enterprise and delivering critical services to the bank and its customers, to make sure we are a stronger and safer organization for our clients. You will have a truly global reach, which will provide you with new experiences and development opportunities right here in Belfast's iconic Titanic Quarter.
Job description
The goal of the Operations Risk & Controls Oversight team is to develop and maintain a comprehensive process to proactively identify and reduce operational risk. As a senior member of the Markets Operations Line Control team, the incumbent will be responsible for developing and maintaining comprehensive processes to identify and reduce operational risk; their main focus will be
on the Global Markets Cash Securities Settlements Operations team. Risk areas include but are not limited to BAU Operational process, Regulatory requirements, Internal Policy adherence, New Business initiatives, Issue & Corrective Action Plan Management and Internal & External Audit exam participation. Partnering with operations line staff, this role will be responsible for assisting in the proactive management of operating risk and remediation of control issues. This requires co-ordination across numerous internal operations teams, as well as various other support and control groups within the 2nd and 3rd lines of defence within the organisation.
Key Responsibilities:

● Point of contact for Global Markets Cash Securities Settlements Operations staff for Control related activities Overseeing and coordinating a Regional Control team to focus on initiatives in partnership with Senior Operations officers
● Proactive review of Global Markets Cash Securities Settlements Operations related control processes and reporting Participate in evaluating critical; Strategic and Tactical Change; Policy and Process updates; Regulatory requirements etc.
● Support and interface to Internal and External Control organisations (Internal/external audit, Regulatory, ORM, Compliance, Finance etc.)
● Management and oversight of Corrective Action Plans (CAPs) ensuring Issues are sufficiently remediated and lessons learned are shared across the Global Operations unit
● Complete detailed reviews of Operational Risk Events ensuring lessons learned are shared across applicable business lines.

Other responsibilities :
Establishes and oversees the application of operational risk policies, technology and tools, and governance processes to create lasting solutions for minimizing losses from failed internal processes, inadequate controls, and emerging risks.
independently asses risks and drive actions to address the root causes that persistently lead to operational risk losses by challenging both historical and proposed practices.
Governance and oversight may include (not limited to) technology operational risk, cyber risk for example.
Serves as an oversight function working with the In-Business OR and Independent Risk Teams
Drives – Operation Risk Anticipation, Mitigation and Loss Recovery (and respective Recovery Plans)
Ensures Operation Risk Policy implementation and exception approvals
Informs Operational Risk Council on Sub-Segment Level OR related matters
Attends In Business Risk Committees
Leads- oversees the annual Key Risk Indicator (KRI) reviews
Monitors KRCIs triggers and thresholds and the analysis by the Business
Liaises with Business ORM on breaches and action steps to correct breaches
Communicates and Escalates breaches in KRCIs at the Segment Level
Works on T-10 (deep dive – root cause analysis) with support of In-Business ORM and drive corrective actions
Exports best practices and common risk, controls and corrective actions through Framework Papers
Ensures that Citi wide KORs and KRCIs are communicated and understood by Businesses
Appropriately assess risk when business decisions are made, demonstrating particular consideration for the firm's reputation and safeguarding Citigroup, its clients and assets, by driving compliance with applicable laws, rules and regulations, adhering to Policy, applying sound ethical judgment regarding personal behavior, conduct and business practices, and escalating, managing and reporting control issues with transparency, as well as effectively supervise the activity of others and create accountability with those who fail to maintain these standards.
Qualifications:
Relevant experience
Significant experience in Operational Risk is a must. Other risk and control disciplines would be a plus – credit, and market.
Strong people management skills with prior experience of leading teams located in multiple locations
Willingness to question/challenge existing processes and ensure a satisfactory outcome with Senior Operations stakeholders
Teamwork skills in growing and working with diverse Control officers across regions and other Markets Operations Product lines
Proficient in metrics/Key Risk Indicators (KRI) assessment and reporting
Strong organisational skills with the ability to multi-task
Ability to work under pressure managing tight deadlines and/or unexpected changes
Excellent communication and relationship skills across all management levels especially Senior Operations Management
Analytical with great attention to detail and strong problem solving skills
Experience in Internal Audit or Financial Control would be desirable.
What we Offer
We work hard to have a positive financial and social impact on the communities we serve. In turn, we put our employees first and provide the best-in-class benefits they need to be well, live well and save well.
We'll provide you with the resources to meet your unique needs, empower you to make healthy decisions, and allow you to choose which benefits suit you and your personal life best.
Visit our Global Benefits page to learn more.
Highlights to our core benefits include:
Award winning pension
On-site health services
Private medical insurance packages to suit your personal circumstances
Paid parental leave
Generous holiday allowance starting at 27 Days plus bank holidays; increasing with tenure
Citi Belfast also champions diversity within our workforce, which helps us be well and live well together. We have over 40 different nationalities in our Northern Ireland offices, are a vocal supporter of LGBTQ+ rights, and are proud to have 47% of our leadership team made up of individuals who identify as women.

We encourage and lead inclusivity through our Pride, Disability, Multicultural, Families Matter, and Women affinity networks that are run by and for, Citi Belfast colleagues; providing them with the support they need in their personal and professional journeys and supplying them with the tools to help educate colleagues on all things related to each network to help us work better together. 

-------------------------------------------------

Job Family Group:

Risk Management

-------------------------------------------------

Job Family:

Operational Risk

------------------------------------------------------

Time Type:

Full time

------------------------------------------------------

Citi is an equal opportunity and affirmative action employer.

Qualified applicants will receive consideration without regard to their race, color, religion, sex, sexual orientation, gender identity, national origin, disability, or status as a protected veteran.

Citigroup Inc. and its subsidiaries ("Citi") invite all qualified interested applicants to apply for career opportunities. If you are a person with a disability and need a reasonable accommodation to use our search tools and/or apply for a career opportunity review Accessibility at Citi.

View the "EEO is the Law" poster. View the EEO is the Law Supplement.

View the EEO Policy Statement.

View the Pay Transparency Posting
Join our team
of 220,000+
strong diverse employees

Socially minded employees volunteering in communities across 90 countries

Meaningful career opportunities thanks to a physical presence in over 95 markets
We foster a culture that embraces all individuals and encourages diverse perspectives, where you can make an impact and grow your career. At Citi, we value colleagues that demonstrate high professional standards, a strong sense of integrity and generosity, intellectual curiosity, and rigor. We recognize the importance of owning your career, with the commitment that if you do, we promise to meet you more than half way.
Success Stories
Get inspired and hear what employees who started their careers in Operations have to say about Citi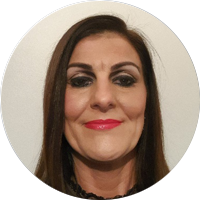 Fiona
Cash and Trade processing Group Manager (SVP)
Length Working at Citi: 12 years
Learn more
What do you do at Citi?
I am responsible for the oversight and BAU of the various functions we have within FX, Confirmations, Settlements and Post Settlements. We service the Global FX/MM/Options Businesses across multiple Legal Vehicles. My main area of focus is Risk and Control and People Development.
How does your role/department impact the larger organization?
FX is a key partner to the various Products Citi support and we are key to the liquidity in the Global Markets.
How did you begin a career in your field?
Having worked in a Cash Office, and then in a Bank, I enjoyed Financial Services and that led me to Citi.
What does your day-to-day job entail and what do you like most about it?
My day is always busy between calls, dealing with queries from staff, our internal partners and often from the clients we support. I spend a lot of time focusing on Risk and Control, given the high volumes of transactions we do on a daily basis.
What is the best part about your work environment?
The teamwork and comradery we have within FX. We work hard but we have fun while we do it.
What do you enjoy most about your role?
For me it is the people I work with, they are a very talented, dedicated group who work collectively to achieve our goals. They are the reason I have remained in FX for so long.
What skill set does someone working in this kind of area need?
Ability to communicate effectively, teamwork, attention to detail, client service skills, adaptability and resilience.
What advice would you give to someone looking to break into a career in your field?
Be prepared to work hard and adapt to change.
Where can a career at Citi take you?
A career in Citi can take you wherever you want to go if you are prepared to work hard and take on roles/tasks that take you from your comfort zone.
What makes Citi a good place to work?
Citi has great benefits but more importantly a great community and people to work with.
Define what success means to you.
For me feeling like you have made a difference and achieved something at the end of each day.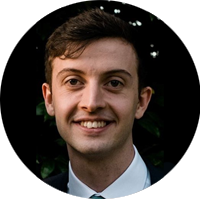 Gareth
KYC Analyst
Length Working at Citi: 1 Year
Learn more
What do you do at Citi?
I work for the KYC (Know Your Client) team which is part of the Information Services Group, which provides services to Citi's institutional client base. KYC is primarily concerned with keeping the bank safe from the risk of money laundering and reputational risk, in tandem with meeting the requirements of our regulators. My role focuses primarily in the "refresh" department which ensures that client data is appropriately kept up to date in accordance with internal Citi policy and in-line with regulatory changes, but I am also part of remediation projects within the broader KYC sphere.
How does your role/department impact the larger organization?
My role sits closely between the investor sales department who manage client relationships, obtaining relevant regulatory information; and AML/compliance advisory teams who are at the forefront of mitigating business risk. Our role engages with a variety of stakeholders including our clients – by conducting due diligence, we can minimize the administrative burden for our whilst satisfying all necessary regulatory requirements across multiple jurisdictions.
How did you begin a career in your field?
My Master's program focused largely on the legal contexts that multinational firms encounter and the challenges in navigating this. Major regulatory changes are defining features of the regulatory landscape Citi is a part of.
What does your day-to-day job entail and what do you like most about it?
My current role is very cross-disciplinary and no two days are the same. We liaise within our team, adhering to the processes of our department, receiving advisement from compliance/AML teams, engaging with data management teams and investor sales. My team is often a part of training for and implementing regulatory changes from across the world.
What is the best part about your work environment?
Collaboration , focus on innovation and the cross-disciplinary nature of my role makes no two days the same, and constantly shows the progression of the firm to meet client needs.
What do you enjoy most about your role?
Things are constantly changing. KYC is a very dynamic role, as regulatory requirements adapt and change, we as an organization must adapt with them. These changes allow people of all levels to be a part of innovating and streamlining our processes to be a more efficient and effective, all in the interest of providing the best experience for our clients.
What skill set does someone working in this kind of area need?
Attention to detail, a willingness to adapt and commitment to delivering results. Anyone who is dedicated and focused would fit well into this ever-changing department.
What advice would you give to someone looking to break into a career in your field?
The best thing you can have in your early career is have a good attitude and an eagerness to learn. The steepest learning curve comes at the beginning, so your approach to the challenges is what will aid you in navigating the early days.
Where can a career at Citi take you?
The sky truly is the limit. A career with Citi is dependent on the interests and ambitions of the candidate. If you have the drive to progress or your interests expand across different departments, Citi is an excellent place to facilitate this growth and movement.
What makes Citi a good place to work?
The truly global nature of my day-to-day is exciting, I can be communicating with Hong Kong in the morning, Germany in the middle of the day and New York in the afternoon. All of this makes you feel part of a bigger picture which is oriented towards gaining the best results for Citi's clients. Additionally, Citi is very committed to the growth and development of their workforce, I have been with Citi for 1 year and have completed the first level of the Chartered Institute of Securities and Investment exams, and I am scheduled to complete the next level exams later in 2020.
Define what success means to you
Success is multi-faceted, for me, success is the balance of pursuing excellence in your daily role, with the drive and commitment to progress in the business.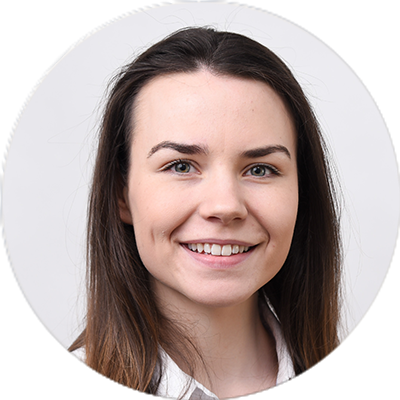 Liadáin
Middle Office Operations – Risk, Compliance and Governance Analyst
Length Working at Citi: 2 Years
Learn more
What do you do at Citi?
I work in the Over The Counter Trades Middle Office department which forms part of the Middle Office Operations group within the wider Security & Issuer Services division. My role within the department is to help manage and coordinate all initiatives that impact the functional teams from an operational risk, compliance and governance perspective. These tasks include, but are not limited to, audit preparation (internal, SOC1, client), due diligence visits, End User Computing management, issue / cap closures and procedural updates. I ensure the department's control framework and associated documentation is to a high standard.
How does your role/department impact the larger organization?
Citi's clients, predominantly large Asset Managers, outsource a number of middle and back office services to Citi for any Over The Counter Trades Derivatives holdings within their portfolios. My principal responsibility is to ensure the department's control framework and associated documentation is to a high standard.
How did you begin a career in your field?
I came through Citi's Graduate Programme. After 18 months working at Citi, I applied internally for the role in the Over The Counter Trades Middle Office department.
What is the best part about your work environment?
Citi has a positive working environment that encourages employees to progress and grow within Citi. You are encouraged to apply yourself outside of your day to day role, to communicate and collaborate on projects with other teams. Citi recognizes you for your hard work with Citi Awards and Recognitions.
What do you enjoy most about your role?
There is a great degree of teamwork and communication within my team. We are encouraged to be innovative and express all our ideas no matter how small so we can always be the best for our clients.
What skill set does someone working in this kind of area need?
Understanding of a wide range of derivatives instruments and financial services. Excellent written and oral communication and a strong background in Risk and Control.
What advice would you give to someone looking to break into a career in your field?
The best way someone can learn is learning from others, broadening your knowledge, putting yourself out of your comfort zone and doing the best you can each day. Always look for new ways you can upskill no matter how small. The ones who succeed are the ones who challenge themselves day in, day out to learn something new. Your enthusiasm and attitude to learn and succeed will be valuable for any department. In summary, you must have the right attitude to make it happen.
Where can a career at Citi take you?
Starting your career in Citi at entry level, you have the opportunity to discover and shadow many different roles and departments that you may find better suited to you then you were previously aware of. As Citi is a global bank, you have the possibility to apply internally to another role globally.
What makes Citi a good place to work?
Citi values employee's professional growth. Employees are encouraged to be innovative and to express ideas to management or through an idea databases. Citi recognizes you for your hard work and for taking on projects or applying yourself outside of your day to day role. I received 2 Citi awards and recognitions all within my first year at Citi. Taking on projects outside of your daily role not only expands your network but also your skills and experience.
Define what success means to you
Doing the best you can in every task each day.
Featured Career Areas
Saved Jobs
You have no saved jobs
Previously Viewed Jobs
You have no viewed jobs