Getting to
Know us
Resources to get you started
Spend some time to learn about us as an organization, our businesses and our mission of Enabling Growth and Progress.
See what it's like to work here, find FAQs, hear from our people and learn about our culture.
Check Us Out on Social Media
and Discover #Lifeatciti
Search and
Apply
Find your dream job
Search Jobs
Discover available roles that are the best fit for you.
Create an Account and Submit
your application
Track jobs and store your resume and cover letter.
Resume Review
We're giving your application the attention it deserves, so response times will vary. Please check the job portal periodically to stay updated on your application status.
Interviews
What you can expect
Pre-screen Interview
Selected applicants will be contacted by a recruiter to discuss the role. Next your recruiter will share chosen prospects with the hiring manager and will advise you on any next steps.
Hiring Manager & Team Interviews
You've got potential! Your recruiter will set up one or more interviews with the hiring manager and other team members, which can be conducted in person at a Citi office or virtually via video call.
Final Interview
We're impressed! Your experience, talents and qualifications are well-matched to the job opportunity.
The Offer
Preparing to join Citi!
Post Interview
We're excited that you made it this far! Your recruiter will contact you to make an offer and discuss further details about the position.
Hiring and
Onboarding
Congratulations on your new role!
Welcome to Citi!
We're excited to have you join the team and eager to help you as you transition. Your recruiter is here to answer any questions you may have about the position and working at Citi.
Onboarding Portal
Your recruiter will provide information about our onboarding portal, which will help you prepare for your first day and to begin your #LifeatCiti!
Career Advice
Preparing for your interview just got easier! Citi recruiters around the world share their best career advice on getting the job.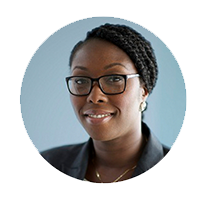 Joanna

VP, Recruiting Senior Manager
---
"Asking your interviewer quality, well thought-out questions can really help you differentiate yourself. Think about questions that are industry specific and topical, ones that will require their personal thoughts and opinions and those that may have come to mind during the interview."
Read more advice from Joanna >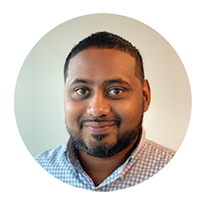 Shimon

VP, Recruiting Lead
---
"What makes a good candidate is someone who has the skills and qualifications to get the job done. There is a learning process with every new role but someone who is willing to work with the team, learn about the organization and go beyond the job description will be a great fit for any role."
Read more advice from Shimon >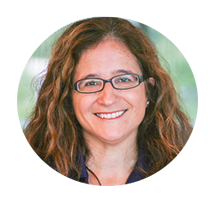 Maura

VP, Executive Recruiter
---
"Research the company, department and hiring manager you will be working for. With information so easily accessible via Google and LinkedIn, there is no excuse not to be prepared. If you have applied for multiple positions at the same company, make sure to confirm which position you are interviewing for with the recruiter."
Read more advice from Maura >
Do you want more advice and insights from other Citi recruiters? Click here
Benefits
Citi offers a variety of benefits and resources to help you live well. Use them to invest in yourself, including your health, future, and well-being. Living well is about more than good physical health. It's about your financial well-being, too. That's why we offer a variety of resources to help you save and be well in all aspects of your life.
Healthcare

Your Citi health benefits are a valuable part of the rewards of working at Citi. Specific coverage varies by country.

Insurance

Citi provides a basic level of life insurance coverage, as well as the opportunity to enroll in additional coverage.

Retirement Savings

Citi's retirement programs enable you to make a plan for retirement and support you in achieving your savings goals.

Well-being

Your Citi benefits include programs intended to help you improve your health and reduce healthcare costs.